Two major Ukrainian internet providers stop one after another, Russia's cyber attack?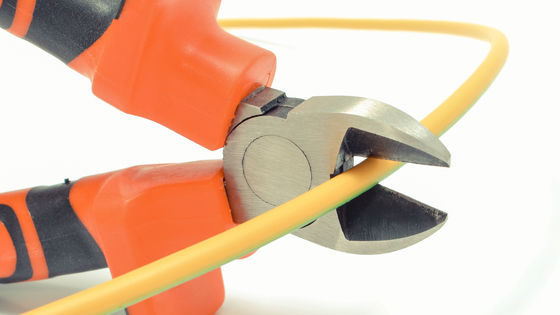 In Ukraine, where a full-scale indiscriminate attack by Russia has caused serious damage to infrastructure such as electricity and water, it was found that the services of two major telecommunications companies were shut down at about the same time. One of the two companies has been out of service for more than 12 hours, and it is reported that hard recovery work is underway.

Ukraine's Ukrtelecom goes down nationwide for 40m, ISP Triolan outage caused by cyber attack --DCD
https://www.datacenterdynamics.com/en/news/ukraine-ukrtelecom-goes-down-nationwide-for-40m-isp-triolan-outage-caused-cyber-attack/

Doug Madley, director of internet analysis at Kentik, a network monitoring service, wrote on Twitter on March 10, 2022: 'Today there was a major internet outage in Ukraine. Ukrtelecom, a major Ukrainian ISP, said. Agreement Stopped nationwide for 40 minutes at 9:35 local time (11:35 local time / 18:35 Japanese time). In addition, Trioran was nationwide for more than 12 hours due to a cyber attack. It's down and is still almost completely offline. '

Large outages today in #Ukraine️ .

Ukrtelecom (AS6849) down nationally at 9:35 UTC (11:35 am local) for ~ 40min.

Triolan (AS13188) has been down nationally for over 12hrs due to reported cyber attack. Still almost entirely offline.

Vizes from @gatech_ioda and @kentikinc : pic.twitter.com/v1wmKsR7kE

— Doug Madory (@DougMadory) March 10, 2022


Ukrtelecom is a Ukrainian state-owned telecommunications business that offers telephone lines as well as internet and mobile services. On March 5, the company's service became unstable due to combat damage that occurred in a total of 10 cities, including Chernihiv, a city in the north of Ukraine, Lviv in the west, Sumy in the northeast, and Kherson in the south. It is unclear whether this 40-minute service outage was the physical damage caused by the Russian military attack or the effect of a cyber attack.

Trioran is a group of operators that provide telecommunications services nationwide in Ukraine, with its headquarters in Kiev, the capital of Ukraine. Triolan's internet service went down from March 10th due to a cyber attack.

'Unfortunately, we are witnessing the enemy's sneaky strategy, which not only destroys our homes and infrastructure, but also disrupts our information networks and keeps people in touch with each other,' the company said on social media Telegram. We're in a situation where we can't. Our engineering and security services are currently in the works, but we're forced to shut them down for the foreseeable future to keep the entire system up and running. Stop the attackers as soon as possible. And we will try to reopen the network in all areas, 'he said, suggesting that the cyberattack came from Russia.