Ukrainian and Russian people argue anti-war on adult site PornHub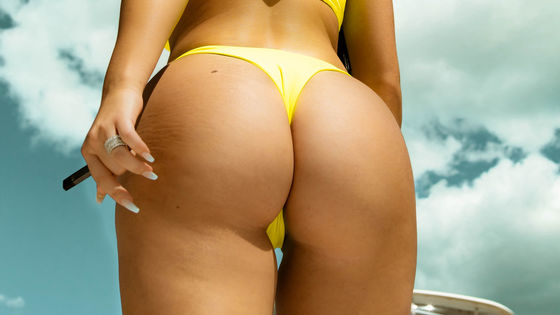 Due to Russia's invasion of Ukraine,
Apple
and
Microsoft
have stopped servicing in Russia, and
Russian authorities have also restricted access to Twitter and Facebook
. In addition, the Internet provider, which has the second largest market share in Russia, has also
stopped providing Internet connection services
in the country, and the Russian people are becoming more and more isolated not only in the international community but also on the Internet. Meanwhile, both Ukrainian and Russian PornHub users are complaining against the war on the platform, technology media
Motherboard
reported.
Ukrainian and Russian Pornhub Performers Protest the War
https://www.vice.com/en/article/n7nkzb/ukrainian-and-russian-pornhub-performers-protest-the-war
Ukrainian adult performer Kate posted on Pornhub on February 28, 2022, '
We are in Ukraine, Kyiv, stop the war!
' I posted a movie called 'Russia', which expresses my feelings since the start of the full-scale invasion of Ukraine by Russia. The movie shows the city of Kyiv, which has calmed down in total darkness, and an air raid warning sounds on the way.
A week before posting this movie, Kate posted an adult movie on Pornhub about having sex on a balcony overlooking the city of Kyiv, playing in a nightclub toilet, and getting naked in the woods. am. Kate said it was the first time in her life to hear an air raid siren, 'I've never heard an air raid siren. I've never been in a bomb shelter.' 'I'm 3 million. I live in a city with a population of more than one. I want to go to restaurants, bars, theaters and movie theaters. In Europe, America and Asia, many people will be living the life I want. This movie What I want to say is that no one is unaffected by the war, 'he told Motherboard.
In addition, Ukrainian adult performer Miquel Prado also posted a movie called '
SAVE UKRAINE #NoWar #StopRussia
' and appealed against the war. When Motherboard interviewed Prado, 'It's not safe now. Russian airstrikes have been going on since the morning.' 'Russian fascists dropped a bomb on a Ukrainian school today, which makes the school almost completely. It was destroyed. It's terrible. I can't write any more replies because the air raid alarm is ringing. I'll get back to you if I'm alive. '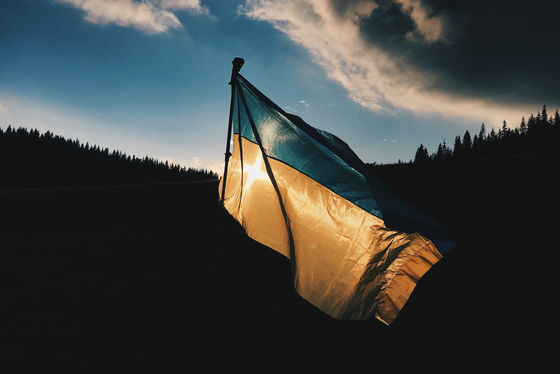 Ukrainian adult performers are not the only ones who are against the war. The account bisexcouplefamilyfree, run by a Russian adult performer couple on Pornhub, is a movie titled '
video
message' that appeals against the war. In the movie, the two bisexcouple family free said, 'From the perspective of people all over the world, our country (Russia) is now like an invader because of the government. The only thing we people can do now is silence. It's about showing your own opinion, 'he said in Russian.
However, it is a very dangerous act for the Russian people to express their intention to fight back. Russian authorities
have arrested thousands of protesters
, including
five school children
with anti-war posters.
In addition, access to foreign media is restricted daily in Russia. In Russia, Twitter is banned, Facebook is restricted, and most independent media outlets abroad are blocked. Anti-war Russians have uploaded images on Google Maps to convey news about what's happening in Ukraine, but Google has
blocked
this effort because of its terms of service. As a result, the bisexcouple family 'may not know what is true and what is false, and what to believe.' 'The only way to access the right information other than propaganda is to act at will and act at will. We are trying to support each other. We want to tell you that the Russian people are not equal to the Russian government. We are against bloodshed for peace. ' increase.
bisexcouplefamilyfree told Motherboard, 'I just wanted to tell Motherboard that the worst consequences are that innocent people die as a result of the disagreement between the two governments. This is horrifying! Many people in Russia. Despite government pressure, it is becoming increasingly difficult to show anti-war intentions, but continues to express its willingness to be resentful about what is happening. ' increase.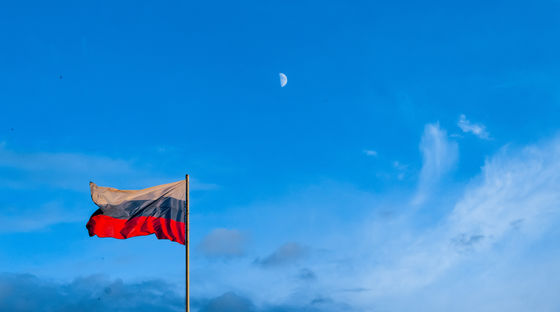 In addition, Estonian adult performer Luxury Girl has released a movie called 'NO to the war!'. The movie was deleted at the time of writing the article, but when Motherboard confirmed it, it seems that it had recorded 36,700 playbacks in 6 days from the posting. In the movie, Luxury Girl said, 'Russia and Ukraine are brotherhoods. Both Russian and Ukrainian citizens are against this military action. Please do not come to an informed conclusion manipulated by the media. Everyone is hurt by what's happening now. Let's be human. We need to show love to each other, not to attack each other. '

In 2015, Russia blacklisted 136 adult sites and restricted them from being accessed from within the country. In 2017, Pornhub was also tightened so that it could not be accessed without linking the account of Russian social media Vkontakte (VK), but since it can be accessed from within Russia even at the time of writing the article, 'Free for Russian people' It is one of the few places where you can give your opinion. '

'The war in Ukraine is getting a lot of attention,' Kate said. 'I think as many people as possible should know about the facts of the war, not only because it's important to me, but also in Ukraine. It should be understood that Ukraine separates Europe from the world's largest terrorist organization, because the event affects the whole world, and it is not only the Ukrainian people who are challenging this battle, but the situation is worrisome. It should be understood that anyone who is doing it can participate, 'he said, and hopes that people around the world will speak out against Russia's invasion of Ukraine.


in Note, Posted by logu_ii