'Pilcle mellow honey' tasting review that evolved into a softer throat by adding honey to that pilcle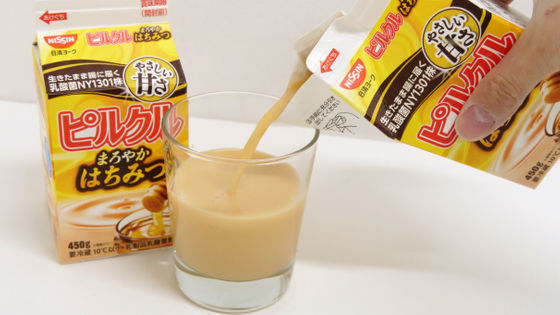 As a new flavor of the lactic acid bacteria beverage 'Pilcle', ' Pilcle mellow honey ' with honey has appeared. The
lactic acid bacterium NY1301 strain
, which was sold as 'delivering to the intestines alive', is still the same, but it has a mellow taste woven by the gentle sweetness of honey, so I actually drank it.
'Pirukuru Mellow Honey' (released on February 28) | Nissin Foods Group
https://www.nissin.com/jp/news/10301
This is the package of 'Pirukuru Mellow Honey'.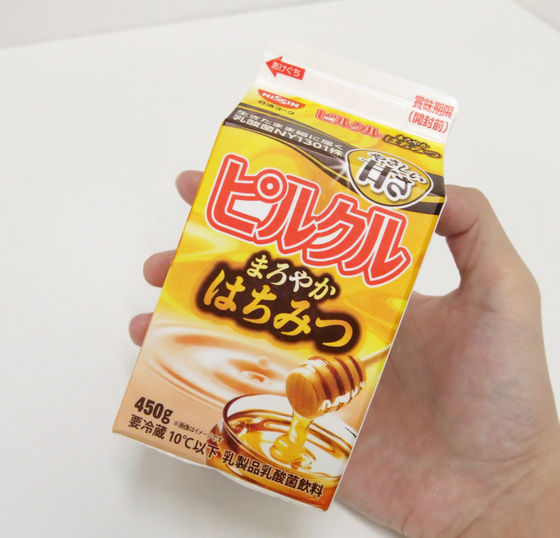 Raw materials include sugar, skim milk powder, and honey. Calories are 69kcal per 100g and 310.5kcal per 450g.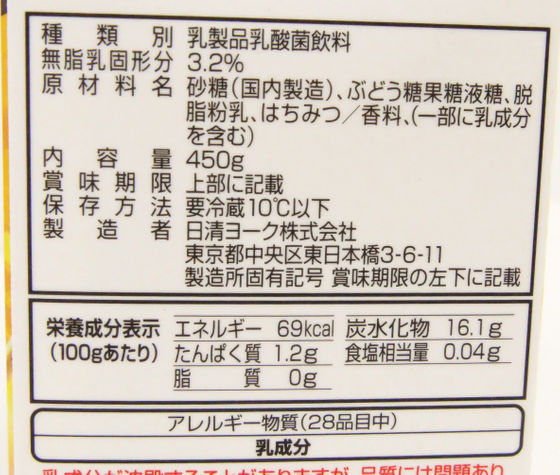 The package said 'Shake well before eating', so shake well ...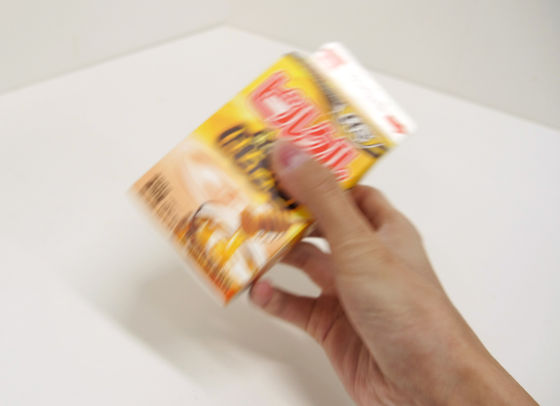 I will open it from Akeguchi.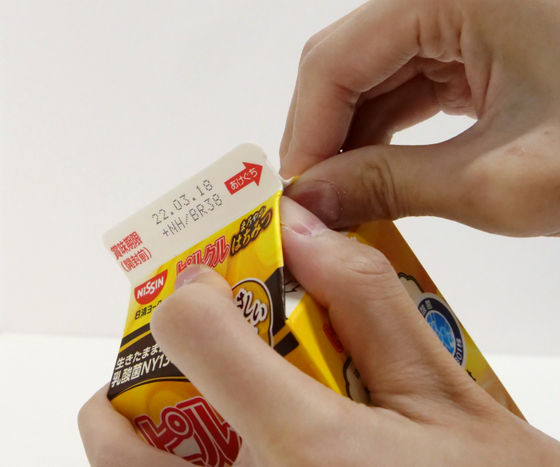 When I pour it into a cup, it looks like this. When you drink it, you can certainly feel the flavor of honey in the richness peculiar to lactic acid bacteria beverages, although it does not have the 'rich aroma of honey'. The scent of honey remains in the aftertaste.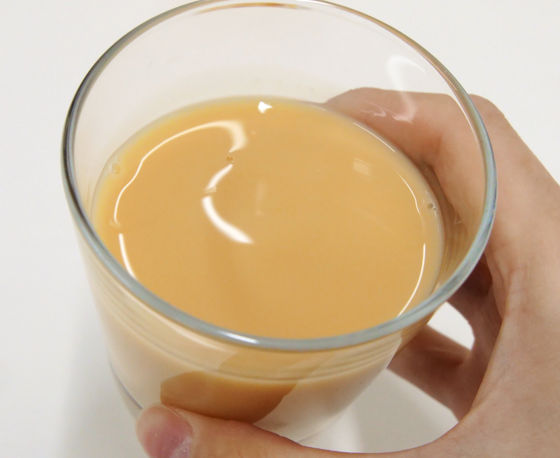 You can clearly see the difference by comparing it with '
Pirukuru 400
(right)'. The unique texture and flavor of the lactic acid bacteria beverage in Pilkul 400 is modest in 'Pilcle mellow honey (left)', making it a softer drink that can be drunk more chewy.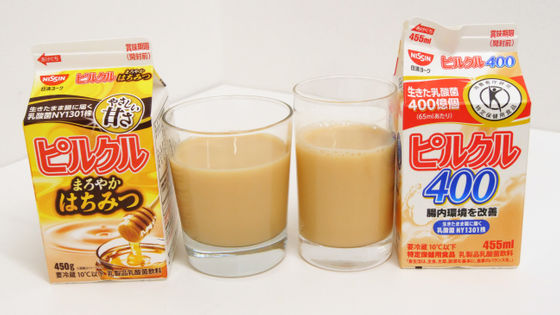 The price of 'Pirukuru Maroyaka Honey' is 139 yen excluding tax, and it is sold nationwide except Okinawa.