'Boss Cafe Base Luxury Fruit Ole' tasting review that can be easily made by simply dividing fruit ole, which is a blend of 7 kinds of fruits, with milk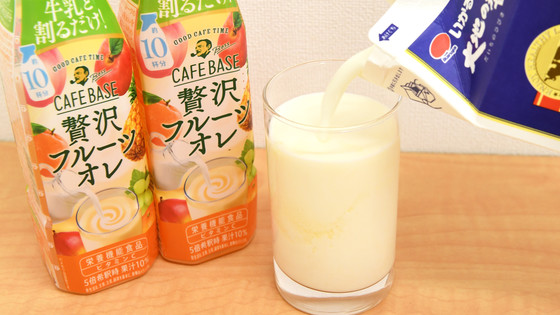 ' Boss Cafe Base Luxury Fruit Ole ', a
nutritionally functional food
, will appear in Suntory's concentrated type beverage '
Boss Cafe Base
' series on March 8, 2022 (Tuesday). You can enjoy vitamin C-rich fruit ole, which is a blend of 7 kinds of fruits, just by dividing it with milk, and it is said that it is a nutritionally functional food rich in vitamin C, so actually drink it and check its taste. Saw.
New proposal from 'Boss Cafe Base'! Just break it with milk! Nutritional functional foods that can be easily made with fruit ole (* 1) Introducing 'Boss Cafe Base Luxury Fruit Ole' | News Release List | Suntory Beverage & Food International
https://www.suntory.co.jp/softdrink/news/pr/article/SBF1205.html
Boss Cafe Base Luxury Fruit My package looks like this.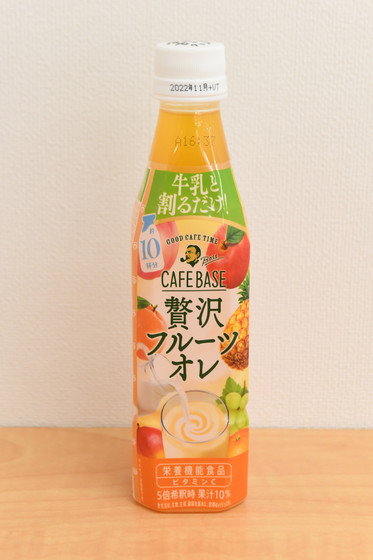 One bottle is about 10 cups. The label had a scale to give an indication of how much one cup would be.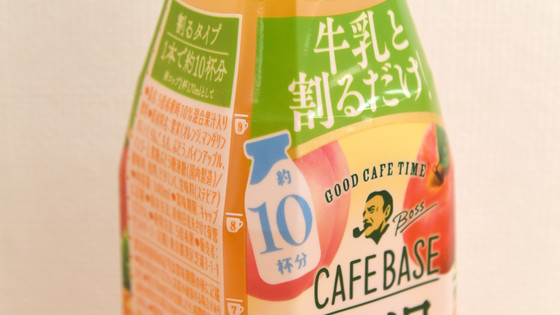 Boss Cafe Base Luxury Fruit I am a nutritionally functional food, and one cup can take one serving of vitamin C, that is, about one-third of the vitamin C required per day.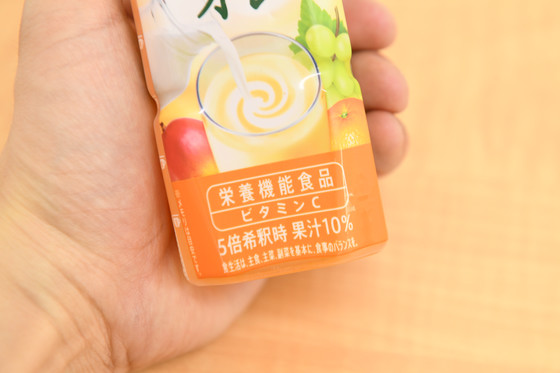 Looking at the raw materials, there were oranges, mandarin oranges, apples, thighs, grapes, pineapples, and mangoes in the 'fruits' column. The content is 340 ml.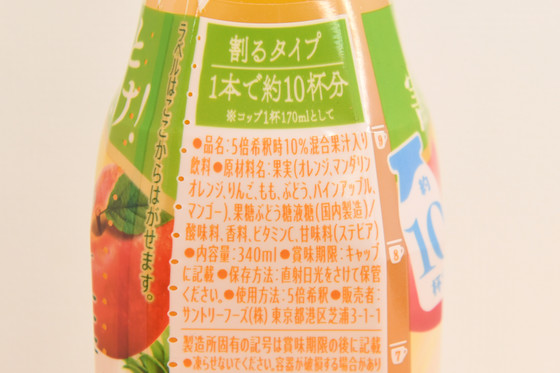 Calories are 38 kcal per 34 ml of one cup. Actually, it is divided by milk and drunk, so the calories per cup are slightly higher.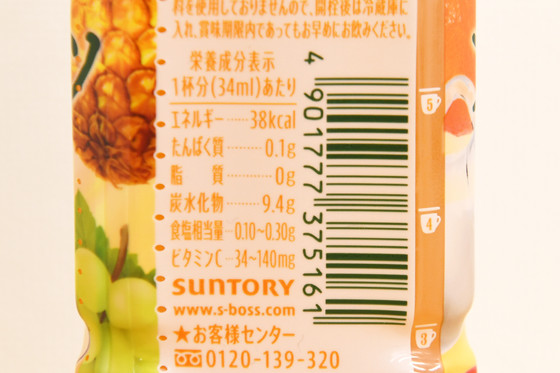 That's why I prepared milk.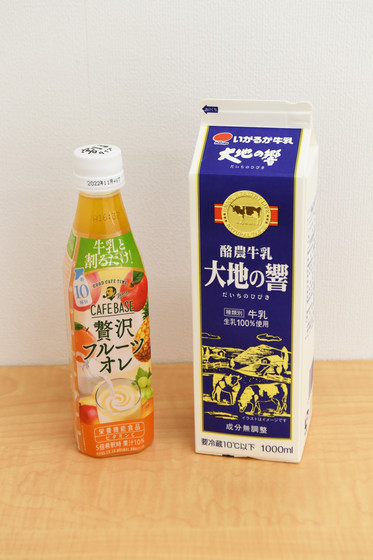 According to the package, the ratio of undiluted solution to milk is 1: 4.



Pour the undiluted solution of Boss Cafe Base Luxury Fruit Ole into the cup. At this stage, the gorgeous aroma of fruits is already around.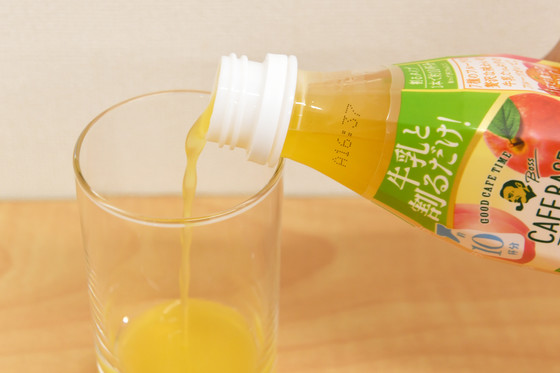 The undiluted solution has low transparency and is orange.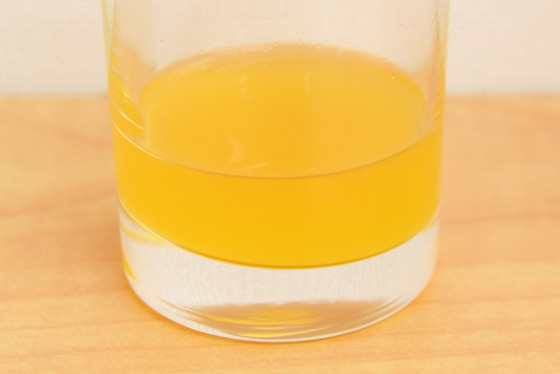 Pour milk there.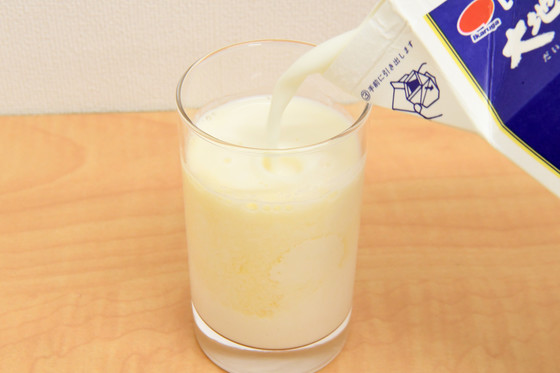 When stirred well, it becomes a slightly orange-tinted cream color, giving the impression of a slight thickening.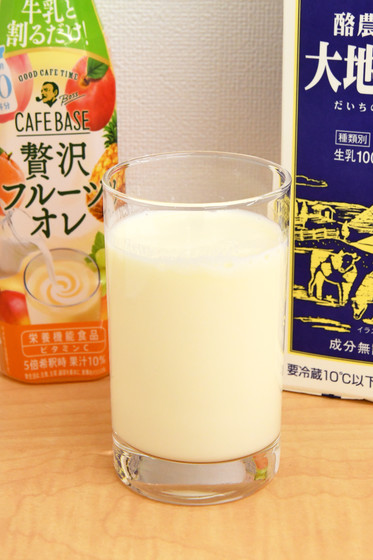 When you drink it, the aroma and sweetness of various fruits spreads in your mouth. This time, I mixed it at a ratio of 1: 4 as written on the package and drank it, but you can enjoy the tropical taste with a thick mouthfeel. Furthermore, the balance between the flavor and sweetness of milk can be adjusted by increasing or decreasing the amount of milk. If you prefer a refreshing and silky aftertaste, it is recommended to add 5 to 6 milk to 1 undiluted solution, with a slightly higher proportion of milk.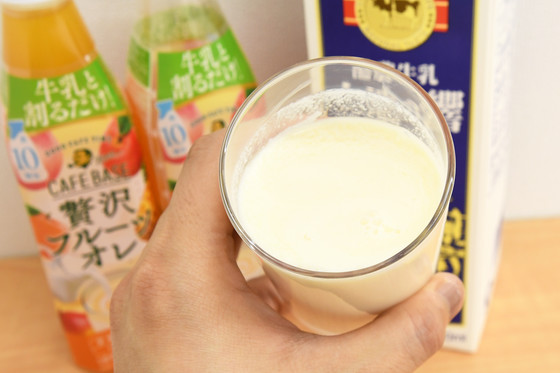 Boss Cafe Base Luxury Fruit I will be available for purchase at retail stores nationwide from March 8, 2022 (Tuesday). The suggested retail price is 278 yen excluding tax.