Former Pornhub moderator talks about 'the reality and failure of porn sites'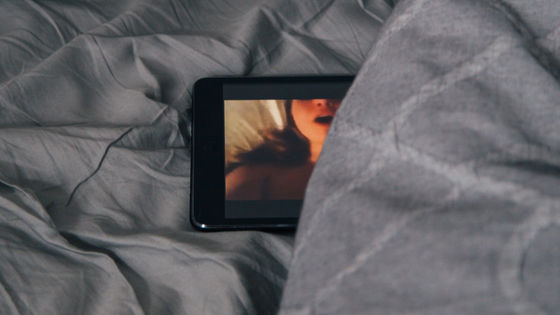 Pornhub, the world's largest porn site,
was suspended from card payments
in December 2020 on suspicion of child sexual abuse content, and along with it,
more than 10 million movies were deleted
, and in February 2021, an
online identity verification system
We are strengthening regulations and rules regarding the handling of sexual content. Nathan Mann, who was the moderator of monitoring and deleting content at the beginning of
MindGeek
, which operates many porn sites such as Pornhub, talks about the movement of such porn sites such as Pornhub.
Behind Pornhub's decade-old moderation problems
https://www.theverge.com/c/22925906/pornhub-mindgeek-content-moderation
In the summer of 2010, Mann heard from an old friend that 'a porn company is looking for customer supporters.' MindGeek was run under the name 'Manwin Canada' at the time, and Mr. Mann didn't know what the service was until he got a job. At first, he sent his resume as a part-time job application, but Manwin's woman, who was interested in Mann's career as having experience editing a friend's coterie booklet, recommended the position of 'media buyer'. Speaks.
Mann's first job was to buy comedy videos for posting on non-pornographic websites made by the company. A few weeks later, the site opened and work was done, but Mann will continue to run a Twitter account for the site where he can upload and watch porn for free. Mr. Mann felt that he had a good start because he made a series of vulgar jokes and was accepted by many people.
In addition to Twitter, Mr. Mann was tasked with responding to emails from users and responding to requests to delete videos. Both of these were things that management thought were 'troublesome.' When asked to remove a video, Mann saw part of the video and actually violated the Terms of Service (underage performers, serious violence, visible alcohol, animal bans, etc.). It was a job that had to be deleted after confirming that it was there, but Mr. Mann hated to see disturbing content and illegal content, and decided to delete the requested video regardless of the content. And that.
TikTok moderator sues company for more than 10 hours of slaughter, gun shooting, rape, etc. and no mental care-GIGAZINE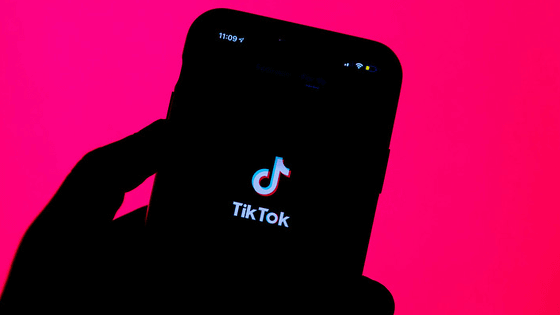 by
Solen Feyissa
A few months later, his boss scolded Mann for his work, as some of the videos Mann had deleted anyway were played millions of times. From there, I started watching videos more carefully, and even if I received dozens of emails asking me to delete them, my boss told me that I couldn't delete them because I didn't violate the rules. It was at this time that he began to feel uneasy about his moderator's work, Mann said.
Mr. Mann checked various things such as a couple who uploaded a sex video but regretted it after a while, and a user who complained that it was an unpleasant video, but Mr. Mann said. I chose to delete or leave it according to my conscience. However, one video that Mr. Mann was interested in was that it seemed that 'a woman in a water business is having sex with a man who is an employer', and the attitude of a high-pressure man is agreed. It was not possible to judge whether the video was good or bad, whether it was a relationship, an inappropriate relationship between the exploiter and the victim, or a couple's role playing. Eventually, Mann deleted the video according to his impression, which 'actually every day I make my personal judgment, and if I don't make a judgment based on what I think is appropriate, I'll do this job. I realized that I couldn't do it. '
The research result about 'what should be deleted?' Is released by the moderator who deletes the comment --GIGAZINE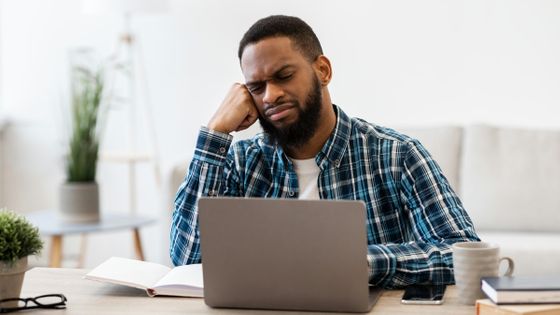 Regarding the company Manwin, Mann said, 'Manwin is quite diverse, with women in senior management and people of color at every level of the company.' , Almost all of the upper management were men, a group that made us feel power, wealth, and grinning pride. ' With the support of investors, Manwin will acquire multiple pornographic sites and develop more and more large-scale marketing.
The first problem with Manwin that has become apparent as a result of expanding its business is that 'old companies that actually produce and sell pornography for a fee and free pornography uploaded by users (mostly pirated versions) are flooding the Internet. 'Internal faction conflict with the site that is letting you' has emerged. Manwin had created an unprecedented business model by having power in both camps, but it seems that the balance there was lost. According to his former colleague Leon (a pseudonym) whom Mann contacted, as the number of users of free porn sites grows, management priorities are also leaning towards them, and the paid sites that Leon managed are It has lost its importance. Leon was the manager of a paysite when Manwin moved his name to MindGeek in 2013.
In such a trend, Pornhub, which is the representative of free sites, grows steadily, while moderation to check the contents of uploaded videos becomes more and more difficult. Leon believes that while users find a way to circumvent security and upload what they like, management is too busy responding to Pornhub's growth to take security measures.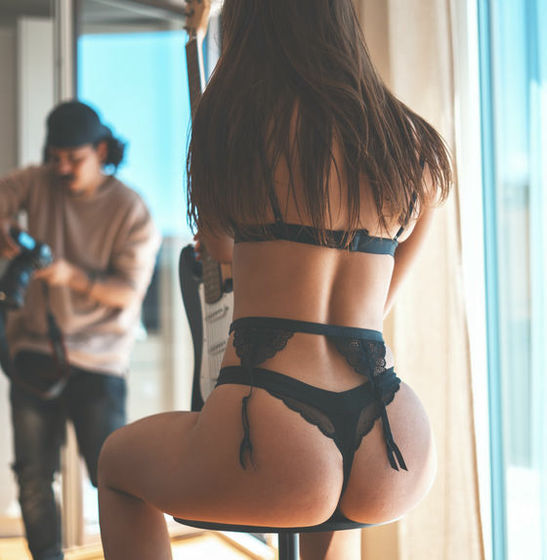 Also, as Pornhub grew significantly, the notoriety that 'pirated versions are widespread within the site' has grown. However, the eyes of the management team in the company are toward dramatic growth in management, and Mr. Mann is endlessly exposed to disturbing content so as to be inversely proportional to the environment of the enriching company, and he wants a break and is sick. However, he was getting away from work. Finally fired in June 2012, Mann describes his mood as 'ecstatic.'

A major shift then took place in November 2020, when 20 MPs in Alberta , Canada, wrote to the Minister of Justice requesting an investigation into MindGeek's provision of illegal content. The following month, the New York Times published a revealing article entitled 'The Children of Pornhub,' which included 'drug addiction and self-harm after several young women posted pornographic videos of their minors on the site. I have suffered tragic personal damage such as acts and attempted suicide. ' After that, Visa and Mastercard will stop processing all payments to MindGeek's network, and MindGeek will lose funding.

Mastercard and Visa stop making payments to the world's largest adult movie 'Pornhub', suspected of child sexual abuse content --GIGAZINE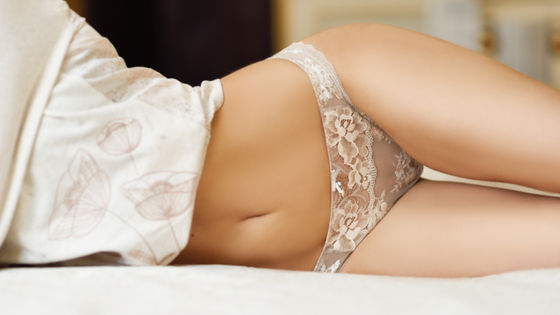 MindGeek soon enacted a new policy to remove about 10 million user-uploaded videos from Pornhub and prevent unauthorized users from uploading content. But Mann criticizes this as 'it must be too small and too late for those who unknowingly become pornographic performers and have lost their lives.'

Pornhub deletes more than 10 million movies, unauthorized users are prohibited from uploading to eliminate illegal content --GIGAZINE


by Prachatai

When Mr. Mann was working at Manwin, his boss told him, 'I definitely want you to remove content that is clearly illegal.' However, Mann says the difficulty of monitoring user-uploaded sex videos as a content moderator for anonymous video sites. It's virtually impossible to tell if the performers on the screen are at legal age, months past their 18th birthday, drinking a few cups, or under pressure before the camera starts spinning. And that.

When Mann contacted MindGeek, a spokeswoman said, 'At that time, all content was reviewed by human moderators, and this also applies to all subsequent tube sites.' .. On the other hand, Mann isn't aware that someone is visually reviewing hundreds or thousands of videos uploaded every day, so why is there illegal content or pirated content? I am asking.

A Pornhub moderator said in December 2020 that he was handed a list of thousands of videos on the site, reviewed them, and instructed them to remove them if there was a good reason. .. This means that once the video is available, any kind of video can be on the site for at least some time, Mann points out.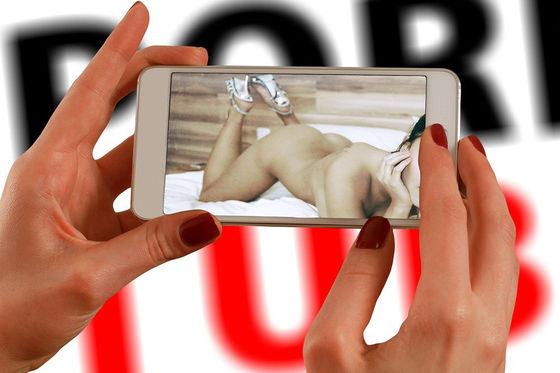 According to Mann, Pornhub's biggest failure was 'allowing users to download videos.' With this feature, anyone could re-upload the video to the site any number of times, no matter how many times it was deleted, essentially allowing them to live forever online. .. 'MindGeek's decision to remove 10 million unidentified videos from Pornhub and improve upload management is essentially for payment processors,' said Maggie MacDonald, a researcher at the University of Toronto who studies porn platforms. 'It was a show,' he critically concludes, 'MindGeek has long chosen benefits over user safety.'

Finally, Mann said, 'I think now that my content moderation role was primarily to protect the company, not the victims of illegal pornography.' increase. 'I think the women I tried to help in those two years were able to get an ally to regain dignity across the screen, but between the video checks the company's Maybe he was trying to assume he was a good person, even though he was tweeting for publicity, 'Mr. Mann said.


in Note, Posted by log1e_dh