Amazon accuses companies selling fake reviews as 'damaging the brand'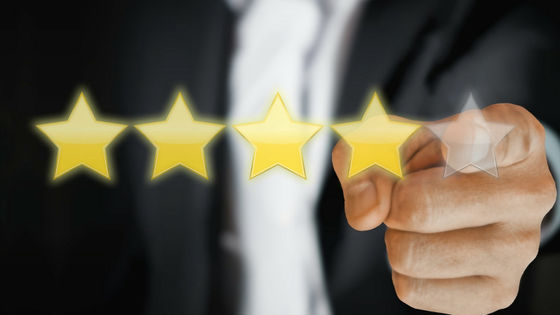 Amazon has announced that it has sued a 'fake review broker' that posts misleading reviews in exchange for money and free products.

Amazon Sues'Fake Review Brokers' Who Attempt to Profit From Generating Misleading and Fraudulent Reviews | Amazon.com, Inc. --Press Room

https://press.aboutamazon.com/news-releases/news-release-details/amazon-sues-fake-review-brokers-who-attempt-profit-generating
Companies selling fake reviews are "tarnishing" brand, Amazon says | Ars Technica
https://arstechnica.com/tech-policy/2022/02/amazon-sues-companies-over-alleged-fake-review-schemes/
Amazon sues alleged fake-review brokers AppSally and Rebatest
https://www.cnbc.com/2022/02/22/amazon-sues-alleged-fake-reviews-brokers-appsally-rebatest.html
This time, Amazon has sued two major fake review brokers, 'App Sally' and 'Rebatest.' According to a complaint filed in the King County Superior Court in Seattle, USA, AppSally and Robatest have been in the business of 'posting positive reviews for products' since 2018, damaging customer confidence in Amazon. (Kison).
In fact, looking at Amazon's complaints makes it easier to understand the business of these fake review brokers. For AppSally, fake reviews are sold for each service such as Amazon Prime Video, Amazon Kindle, and Amazon App Store, and the price of the basic plan is 20 to 25 dollars (about 2300 to 2900 yen). In addition to posting fake reviews, if you also perform fake evaluations of the seller, the price is set at about $ 40 to $ 50 (about 4600 to 5800 yen).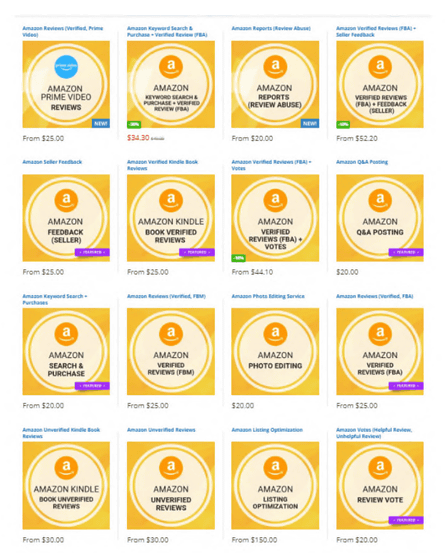 On the other hand, Rebatest is said to have been doing 'fake review mediation', which is a method of asking users to refund through payment services such as PayPal and having them write positive reviews. The user who received the offer of Rebatest sends the posted review to Robatest, and after checking Robatest, the amount equivalent to the purchase price of the product is transferred.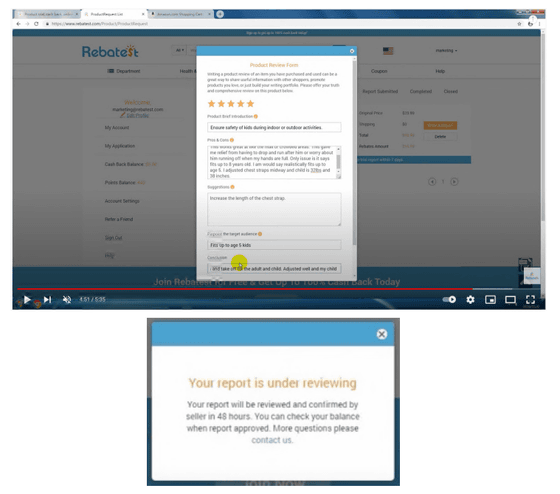 Amazon's community guidelines state that 'when you ask a buyer for a review, you can't just ask for a review from a buyer who has a positive impression, and you ask them to change or delete the review. You can't try to influence the review, for example, cash or gift cards, free or discounted items, refunds or compensation, future benefits, etc. ' Such fake reviews are explicitly prohibited.

Answers to Product Review Questions-Amazon Seller Central
https://sellercentral.amazon.com/gp/help/external/G201972160?language=ja_JP

In an official announcement, Dharmesh Mehta, Vice President of Customer Trust Partner Support at Amazon, said, 'Fake review brokers trick ignorant consumers into unfair competitiveness that damages our sales partners. We're trying to profit from producing. We know how valuable a trusted review is to our customers. That's why we hold the responsibility of review fraudsters. We prevent millions of suspicious reviews from appearing in our store, but this lawsuit targets its source. ' Not only are we seeking damages from AppSally and Rebatest, but we are also seeking an injunction banning our activities as a fake review broker business.