Movie playback speed can be changed on Twitter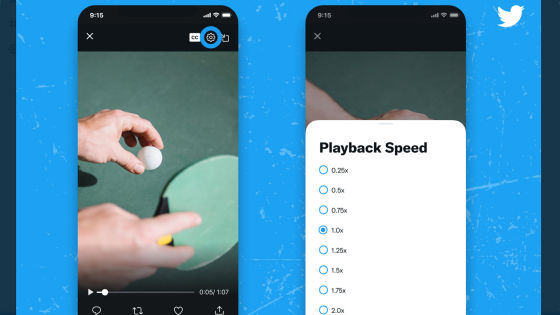 On February 9, 2022, Twitter announced that it introduced 'a function that can change the playback speed of movies' in Android apps.


In 2x, 1x, 0.5x… now testing more options in playback speed for videos.

Some of you on Android and web will have different sets of playback speeds to choose from so you can slow down or speed up videos and voice Tweets.

Pic.twitter.com/OfGPf4F6Og — Twitter Support (@TwitterSupport) February 8, 2022


Twitter finally agrees that 1x is not the only speed for watching a video --The Verge
https://www.theverge.com/2022/2/8/22924362/twitter-video-playback-speed-test-android-web

According to the content posted by Twitter on February 9, 2022, the speed change option of the movie can be accessed from the gear icon displayed on the upper right when playing the movie. Click here ...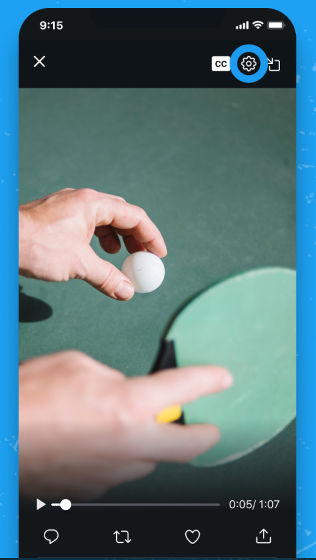 A menu called 'Playback Speed' will appear, with choices from 0.25x to 2.0x in 0.25 increments. Such speed change options have been implemented on YouTube for many years, but this is the first attempt on Twitter.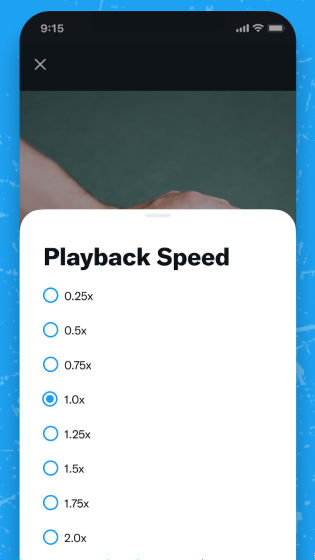 According to Joseph Nuñez, who is in charge of public relations on Twitter, in addition to movies included in tweets, speed change options will be introduced for movies in advertisements, voice tweets, movies included in DM, and live broadcasting. At the time of writing the article, this function is valid only for Android apps, but it is also being tested on iOS and will be introduced in the future.