'Distribute private apps' feature is now available on the App Store, allowing you to install apps that aren't found by searching via a direct link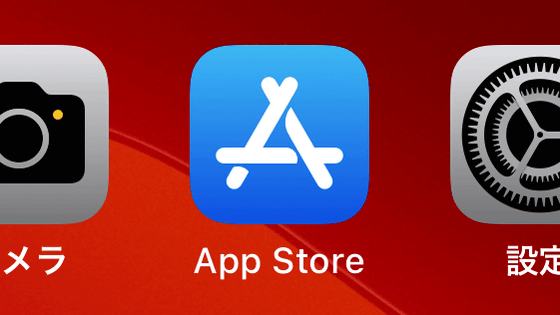 'App Store private apps' that Apple can install via direct links for 'unsuitable for the public' such as specific organization or event-specific apps, research apps, work apps, sales tools, etc. We announced that we will respond in the form of.

Unlisted App Distribution --Support --Apple Developer
https://developer.apple.com/jp/support/unlisted-app-distribution/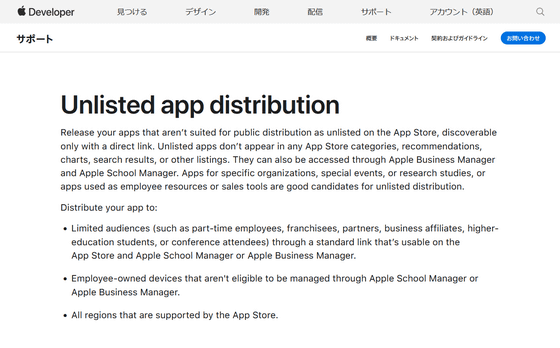 App Store Now Supports Unlisted Apps Discoverable Only With a Direct Link --MacRumors
https://www.macrumors.com/2022/01/28/app-store-unlisted-app-distribution/

Normally, when the developed app is registered in the App Store, it will be open to the public, and the app will be displayed in categories, word searches, and rankings. However, there are some apps that are not suitable for the public release on the App Store, such as apps that are only used internally by company employees and apps that are distributed only to limited users such as event participants.

So if you develop an app that isn't suitable for public distribution on the App Store, you can now send a request to Apple and set it to 'private.' Distribution pages for apps that are set to private will no longer appear in App Store searches, categories, recommendations, or rankings.

The distribution page can be accessed directly from the link generated after approving the request, or from the registration terminal used by employees and students via Apple Business Manager or Apple School Manager, which can register multiple terminals for each corporation or educational institution. It will be possible.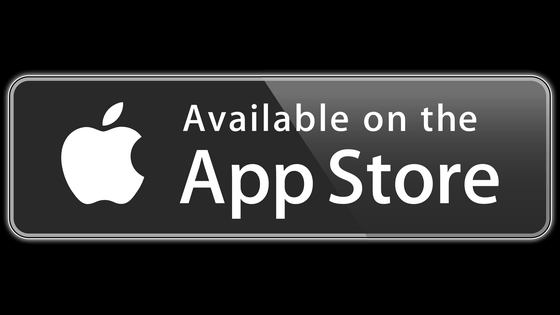 In addition, it is possible to keep apps that have already been published private. The distribution function of private apps is said to be supported in all countries where the App Store is available.

However, in order to set the application to private, the application must be in a 'final distribution ready state'. If you request distribution of a beta or pre-released app, it will be rejected, so you can't use it like TestFlight.

Also, since anyone can access the app via the link on the system, Apple said, 'Private apps can be used by anyone who can access the link. Therefore, the app has a mechanism to prevent unauthorized use. Please consider introducing it within. '