Caused by Twitter suspending malicious spoiler accounts and replying to Wordle's answer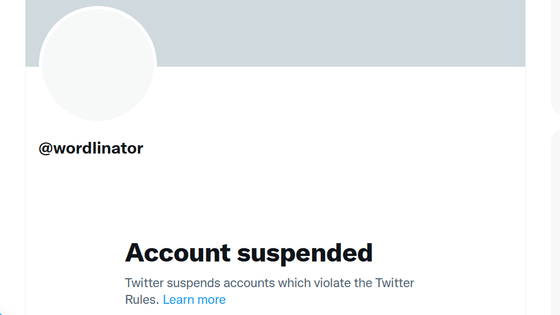 The account that automatically replied the next day's answer to the person who posted the score of the once-daily word guessing quiz
'Wordle' to Twitter was frozen.
Twitter suspends spoiler account for'Wordle' answer reveal
https://techxplore.com/news/2022-01-twitter-spoiler-account-wordle-reveal.html
Wordle is an English word guessing quiz that you can play with your browser. It is a game that guesses 5 letters of English words randomly set once a day based on the hint displayed by entering a word, and the number of players has increased in a blink of an eye since it appeared in 2021. , It's a game played by millions of players.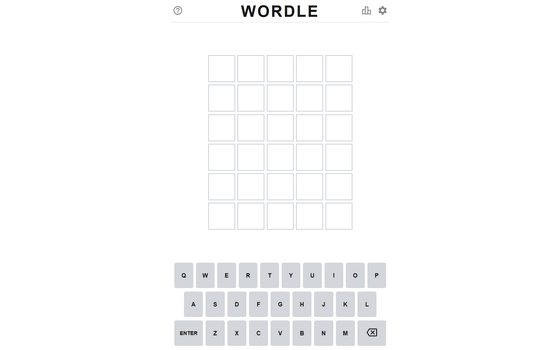 Such Wordle can share the score after playing, but a Twitter account that teaches 'the answer of the next day' by replying to the shared post has appeared. The account ( @wordlinator ) told the person who posted the score, 'People don't care about your mundane wordplay. Let me know, tomorrow's words ...' Reply.

Note: if you like tweeting your wordIe scores, someone's made a bot you should block as it auto-responds with tomorrows answer pic.twitter.com/u62kBaTivn

— Dan nguyen (@dancow) January 24, 2022


There were voices such as 'block recommended' and 'suspend account' for this account, but Twitter has frozen @wordlinator in response to this voice. Foreign media Tech Xplore speculates that it was 'frozen under the rules regarding spam.' 'This account creator may have found the word by checking the source code of the browser.'