Intel to build the world's largest semiconductor manufacturing plant in Ohio for over 2 trillion yen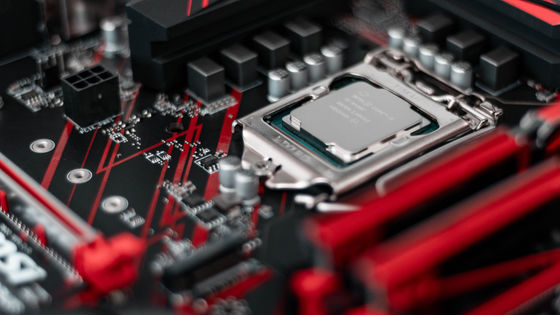 Intel has announced plans to build two new semiconductor factories in Ohio, USA, with an initial investment of more than $ 20 billion.
This investment will be part of Intel's IDM 2.0
strategy to meet growing semiconductor demand around the world, expand production and supply Intel's new generation of innovative products.
Intel Announces Next US Site with Landmark Investment in Ohio
https://www.intel.com/content/www/us/en/newsroom/news/intel-announces-next-us-site-landmark-investment-ohio.html
What we know about Intel's $ 20 billion bet on Ohio --The Verge
https://www.theverge.com/2022/1/22/22895447/intel-ohio-chip-fab-manufacturing-cpu-processor-explained
How Mike DeWine, Jon Husted got Intel to come to Ohio
https://www.dispatch.com/in-depth/business/2022/01/21/how-mike-dewine-jon-husted-got-intel-come-ohio/9183683002/
Intel's $ 20 bln Ohio factory could become world's largest chip plant | Reuters
https://www.reuters.com/technology/intel-plans-new-chip-manufacturing-site-ohio-report-2022-01-21/
'Today's announcement is monumental news for Ohio. Intel's new improvements are Ohio's new improvements,' said Governor Mike Dewein of the state after Intel announced plans to build a large semiconductor plant in Ohio. Creating thousands of high-paying jobs in the state and manufacturing strategically important semiconductors will revolutionize our state. Advanced manufacturing, research and development, and diverse talent are Ohio's DNA. We are proud that the semiconductor technology that will support the future will be manufactured in Ohio. '
Meanwhile, Intel CEO Pat Gelsinger said, 'Intel's investment is one of the key efforts to restore our leadership in semiconductor manufacturing in the United States. This investment builds a more resilient supply chain. Intel will bring state-of-the-art features and capabilities back to the United States to strengthen the global semiconductor industry. The plant to be built will be a new base for advanced semiconductor manufacturing in the United States, strengthening Intel's domestic laboratory-to-foundry pipeline and strengthening Ohio's leadership in research and high-tech. '
Intel expects the investment to create 3,000 jobs within Intel during the construction phase and 7,000 jobs related to construction, creating a total of tens of thousands of long-term jobs in the region (Ohio). I am.
Image of semiconductor manufacturing factory to be constructed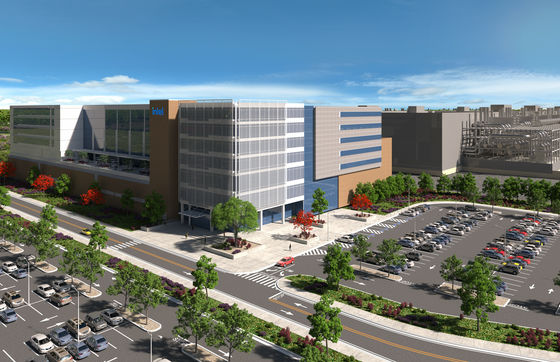 The planned construction site is a vast land of about 1000 acres (about 4 square kilometers) on the outskirts of Licking County, Ohio, and Intel calls it a 'megasite'. A total of eight semiconductor manufacturing plants can be built on this land, and in some cases it will be used to support operational and ecosystem partners. Regarding this megasite, Intel said, 'The total investment in the megasite may reach 100 billion dollars (about 11 trillion yen) in the next 10 years, and it will be one of the largest semiconductor manufacturing areas in the world. It is appealing.

The initial investment in the megasite will cost $ 20 billion, which will build the first two semiconductor manufacturing plants. Construction is scheduled to begin in the second half of 2022, with production expected to begin at these plants in 2025. It will be the first Intel manufacturing base in 40 years for Ohio.

This investment from Intel is expected to attract a variety of companies, from semiconductor equipment and materials suppliers to dozens of ecosystem partners that support Intel's business locally. Intel hopes that the investments made by these companies will not only bring significant benefits to Ohio, but will also have a significant economic impact on the broader semiconductor ecosystem in the United States. Companies such as Air Products, Applied Materials, LAM Research, and Ultra Clean Technology have already announced plans to help build megasites, and Intel said, 'More companies are expected to participate in the future. I will. '

The planned construction site is about 1000 acres of 'megasite'



'Semiconductor manufacturing plants are different from other plants. Building this semiconductor megasite was vibrant with support services and suppliers,' said Keyvan Esfarjani, Senior Vice President of Manufacturing, Supply Chain and Operations at Intel. It's like building a small city formed by a community. Ohio has a long history of access to talented people, a robust existing infrastructure, and a major manufacturing hub. It's also an ideal place to build a foothold for business expansion in the United States, but the construction of Intel's semiconductor manufacturing base in Ohio relies heavily on funding from the
CHIPS Act. '
I am saying.
In addition, Intel is working with Ohio University, community colleges, and the
National Science Foundation
to build a pipeline to secure skilled local talent for approximately $ 100 million over the next decade. We have also announced that we will invest 100 million yen). This partnership ranges from collaborative research projects to building a semiconductor curriculum for a bachelor's degree program.
The semiconductor manufacturing plant to be built at the megasite will also work on sustainability, designed and constructed based on the principles of
green building to minimize environmental impact, and powered by 100% renewable energy.
Will be supplied.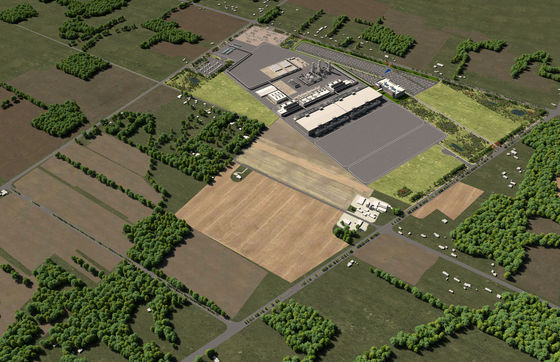 'The Ohio factory supports Intel 18A process technology designed to manufacture Angstrom-generation semiconductors,' said Dr. Randil Takul, Intel's senior vice president.