'Soft-kun Legendary Premium Milk' that you can enjoy the rich milky Hokkaido cream has appeared from that Garigari-kun, so I tried it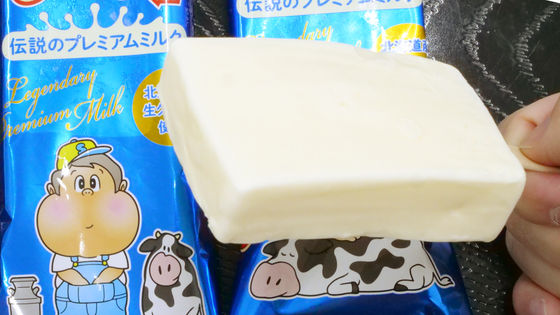 As the last dish to commemorate the 40th anniversary of Gari-Gari-kun, ' Soft-kun Legendary Premium Milk ' was released on December 28, 2021 (Tuesday) from Akagi Nyugyo. This '
Soft-kun
' is a lacto ice that existed in 1985, and is set as a cousin of Gari-gari-kun. 'Soft-kun Legendary Premium Milk' is said to have become ice cream instead of lacto ice due to Hokkaido cream and milk ice cream, so I actually tried it.
Thank you for your 40th anniversary. At the end of the year, we will release the third commemorative product. | Akagi Nyugyo Co., Ltd.
https://www.akagi.com/news/2021/211221.html
This is 'Soft-kun Legendary Premium Milk'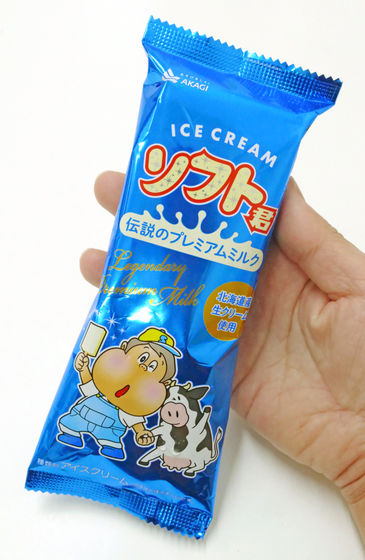 At the bottom of the package is Gari-Gari-kun's cousin, Soft-kun, and there are three types of designs.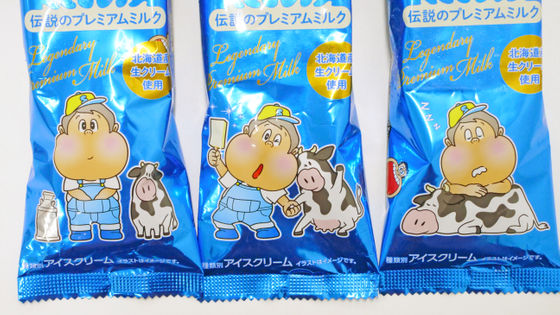 The types
are ice cream, and the raw materials are skim milk powder, cream, sugar, natural cheese, fructose egg yolk, and Western liquor. As for the cream, Hokkaido cream is used.



Calories are 214 kcal per 95 ml.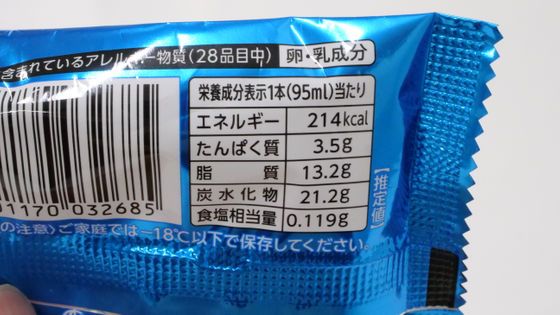 Immediately after opening, it is so soft that it loses gravity and begins to bend.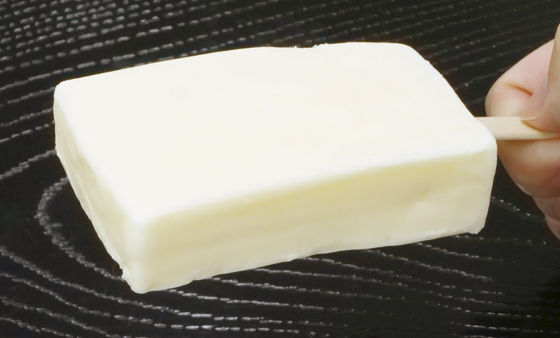 When I tried it, the taste of milk was overwhelmingly rich, probably because of the cream produced in Hokkaido, and the taste was just like 'premium milk'. It's soft enough to melt just by putting it on your tongue, but when you chew it, you'll encounter the texture of fine ice, which makes you feel like Gari-gari.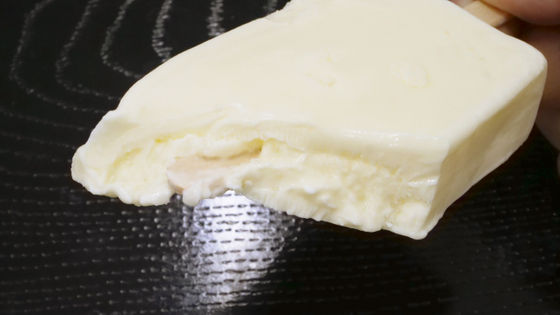 Akagi Nyugyo 'Soft Kimi Densetsu Premium Milk' can be purchased at convenience stores and supermarkets nationwide from December 28, 2021 (Tuesday). The suggested retail price is 180 yen excluding tax.