Matsunoya 'Soft chicken breast with chicken breast' tasting review with the umami of thick-sliced chicken boosted with tomato and tartar sauce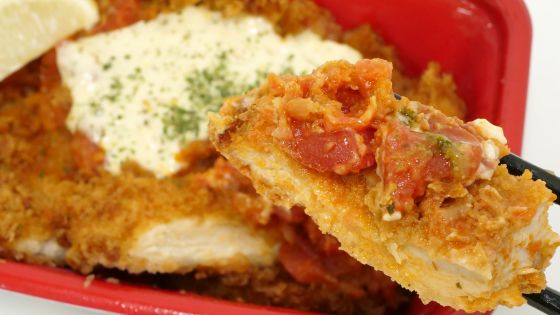 Soft 'soft chicken cutlet of chicken breast meat' wrapped chicken breast meat in the clothing of crispy has appeared 2021 December 22, from the (water) of pine arrow to. It is possible to choose from two types of sauce, the Christmas color 'Basil tomato sauce' and the red and white 'Tartar tomato sauce', so I actually tried eating the compatibility of the two types of sauce and chicken cutlet.

New release of Christmas 'soft chicken breast' delivered by Tonkatsuya | Matsunoya | Matsuya Foods

https://www.matsuyafoods.co.jp/matsunoya/whatsnew/menu/37977.html
Arrived at Matsunoya.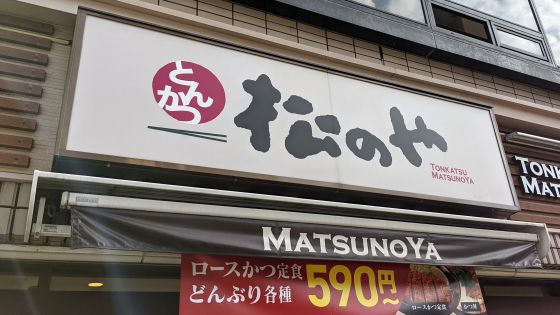 Outside the store, there was a flag that appealed to the 'soft chicken breast' that I was looking for.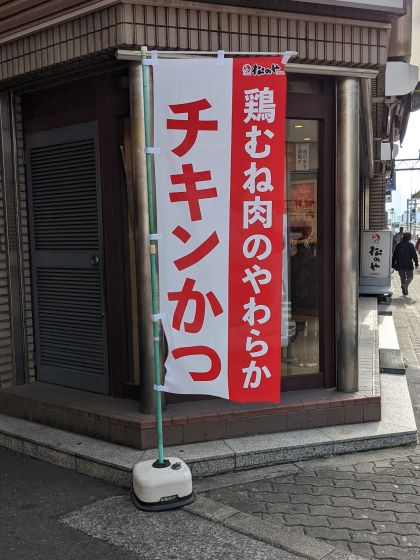 This time, I ordered a set meal of 'soft chicken breast' with rice and cabbage and brought it home.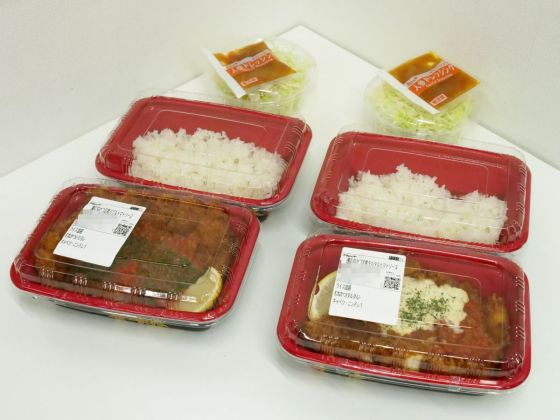 First of all, I will try 'soft chicken breast with basil tomato sauce'. Basil tomato sauce contains chopped tomatoes.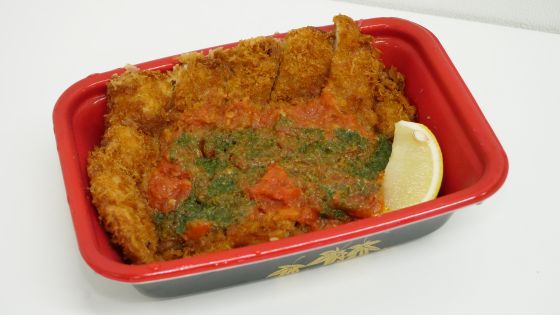 When you actually eat it, the umami of tomato and garlic and the flavor of basil spread the moment you put it in your mouth. The thickly cut chicken breast is soft and the umami of the chicken exudes every time you chew. Chicken breast has less gravy, but it is also good that tomatoes supplement the juiciness.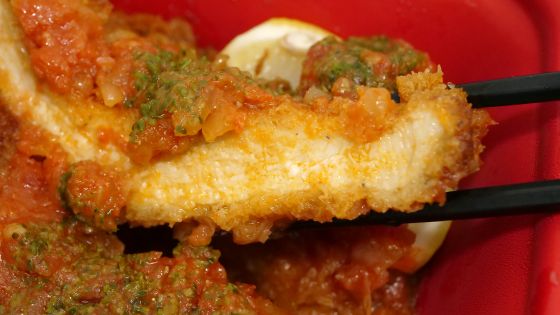 The combination of chicken breast, tomato, and garlic, which have a strong umami flavor, goes well with rice. The tomatoes have a refreshing aftertaste, so I was able to eat it quickly.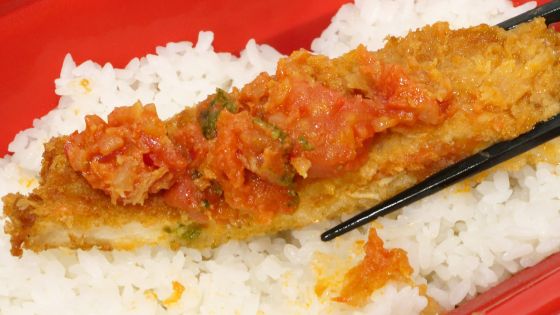 Next, try eating 'soft chicken breast with tartar tomato sauce'. Parsley is topped on top of the tartar sauce.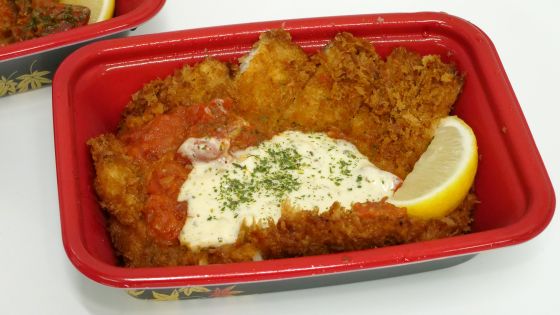 When I tried it, the tartar sauce had a sweet flavor with a low acidity. You can enjoy the umami of chicken breast and tomato with tartar sauce, which is easy for anyone to eat.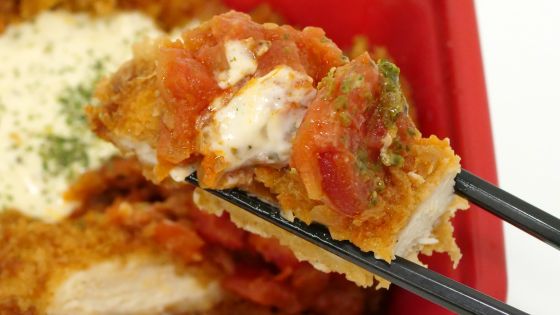 'Soft chicken breast of chicken breast' has appeared in Matsunoya nationwide from December 22, 2021 (Wednesday) except for some stores. The price is 590 yen including tax for a single item and 790 yen including tax for a set meal. The set meal includes rice, miso soup, and cabbage for in-store eating and drinking, and rice and cabbage for take-out.