Adobe announced 'Creative Cloud Express' that anyone can quickly create design content for free, so I tried using it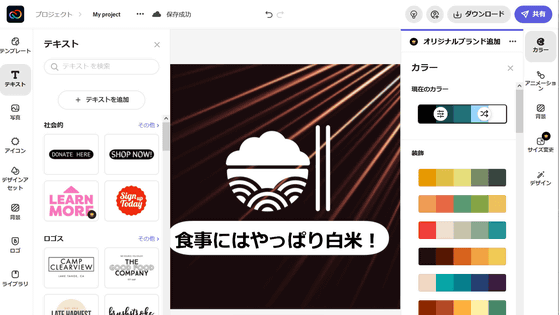 Adobe has announced Creative Cloud Express, a free software that allows you to quickly and easily create eye-catching content from thousands of beautiful templates, so I tried it out.

Welcome to Adobe Creative Cloud Express (formerly Adobe Spark)

https://www.adobe.com/jp/express/
Adobe-Adobe Introduces Creative Cloud Express
https://news.adobe.com/news/news-details/2021/Adobe-Introduces-Creative-Cloud-Express/default.aspx
Introducing Creative Cloud Express | Adobe
https://blog.adobe.com/en/publish/2021/12/13/introducing-creative-cloud-express#gs.jbnmbo
The newly announced Adobe 'Creative Cloud Express' is a redesigned version of the application suite called
'Spark.'
It is said that there is a web version and a mobile version, so this time I will use the web version. First
, access the official page
and click 'Start for free'.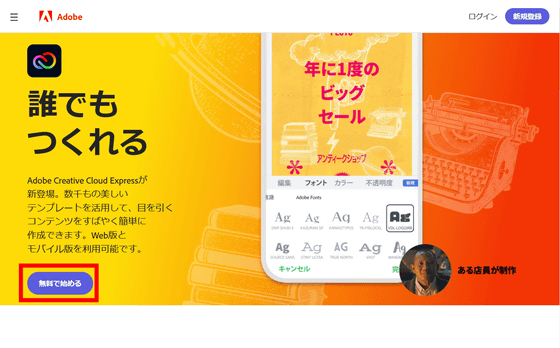 You will then be asked to log in with your Google or Facebook account, Apple ID, Adobe ID, or sign up with your email address. This time, I clicked 'Login with Google' and tried logging in with a Google account.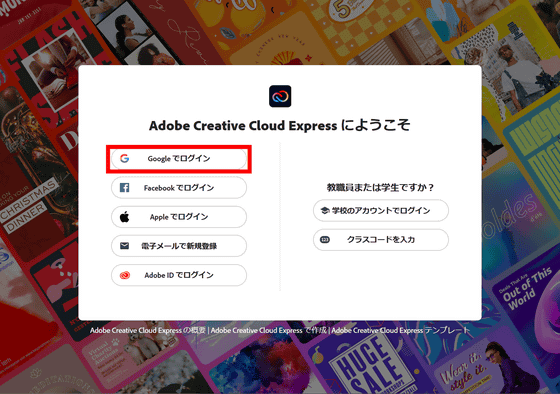 If you have multiple accounts, select the account you want to use ...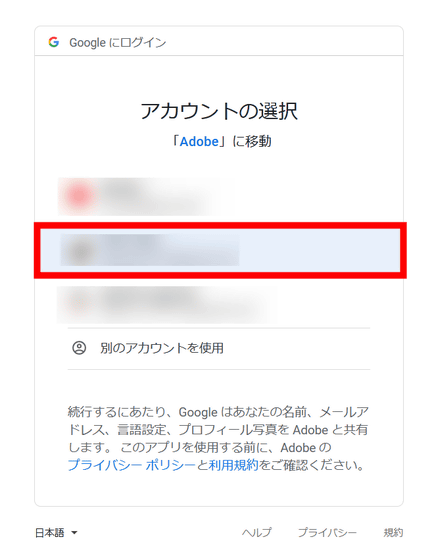 Enter your date of birth and click 'Finish'.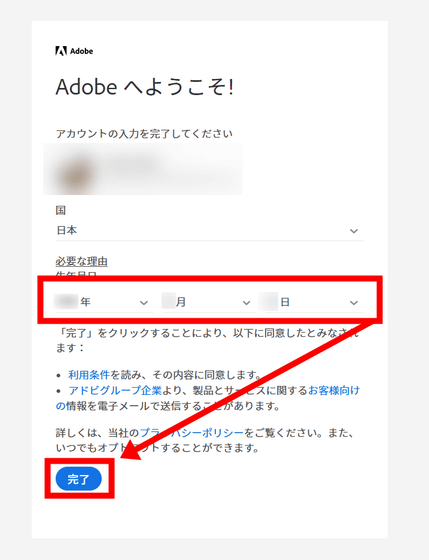 This will launch Creative Cloud Express on your browser. At the first launch, you will be asked how to use it to optimize the support provided, so this time select 'To increase social followers and monetize' and click 'Next'.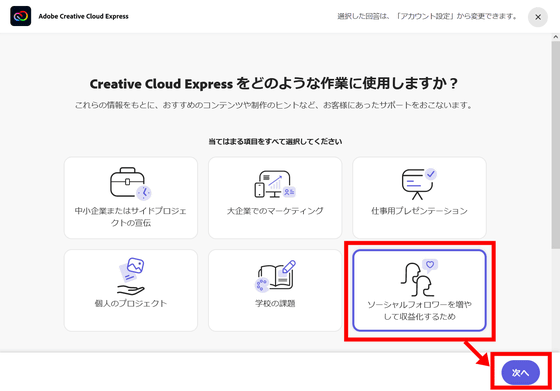 Since you will be asked about the experience of using this kind of application, select one from 'No experience' to 'Professional creator' and click 'Finish'.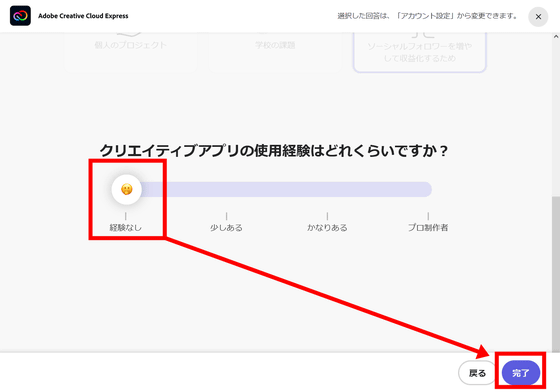 Update information etc. will be displayed as shown below, so click the × icon.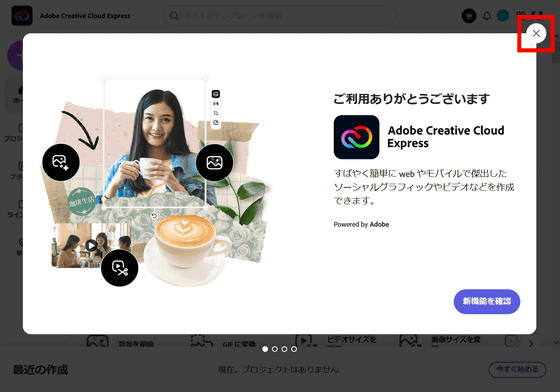 Moved to the home screen. Click 'Start Now' at the bottom right.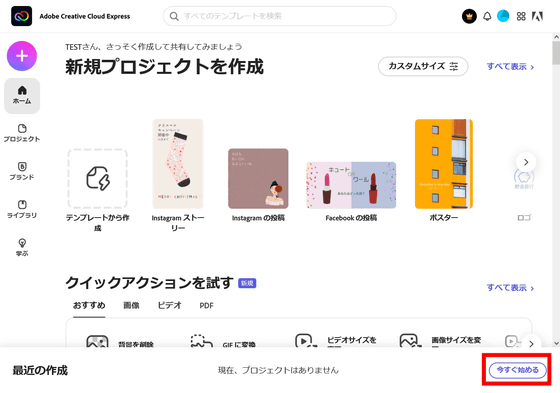 Start by creating a template. Select your favorite design from the column on the left.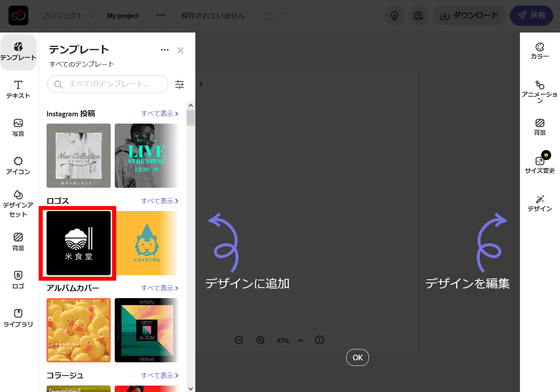 Then the selected design will be displayed in a large size in the center, so we will modify this design.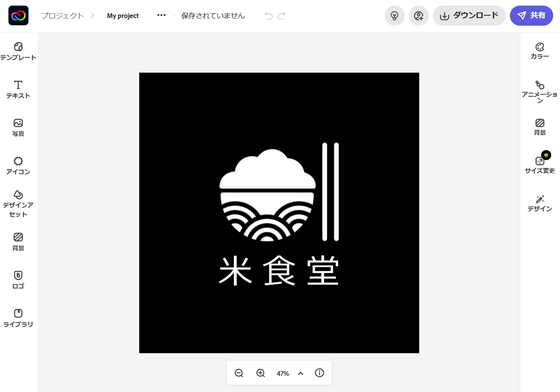 First, let's add some text. Click 'Text' on the left to display text templates of various typefaces and fonts, so you can drag and drop your favorite ones into the main design.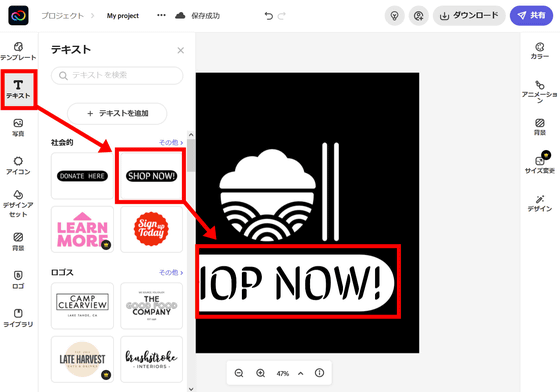 Click various elements such as text to make detailed settings in the right column.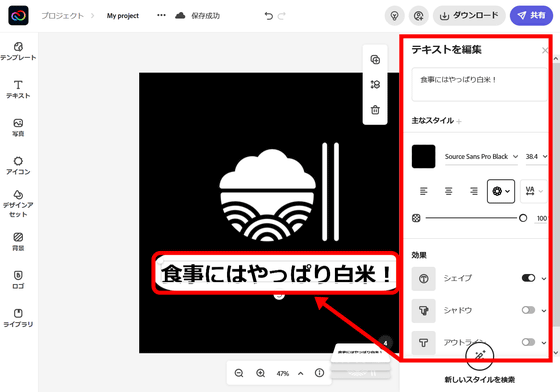 In 'Photos', you can use not only the photos you uploaded, but also the photo stocks of Adobe Stock.



In addition, 'icons' that allow you to add simple designs ...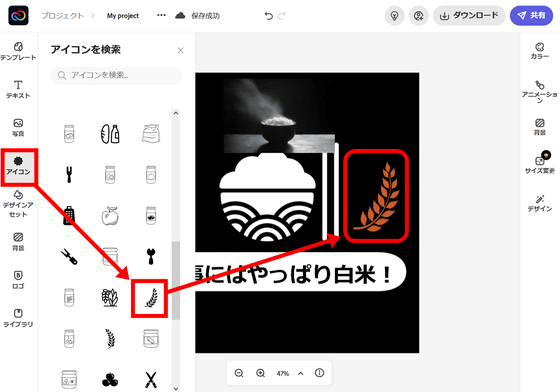 'Design assets' that can add slightly complicated designs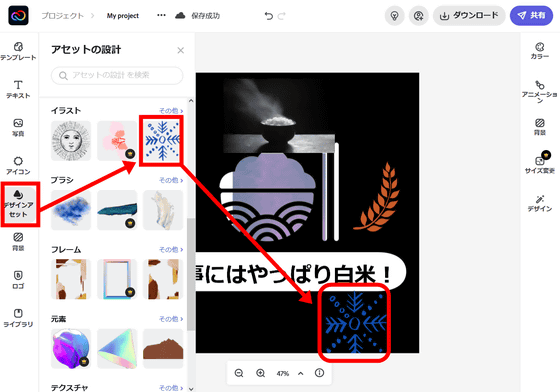 'Background' that can change the background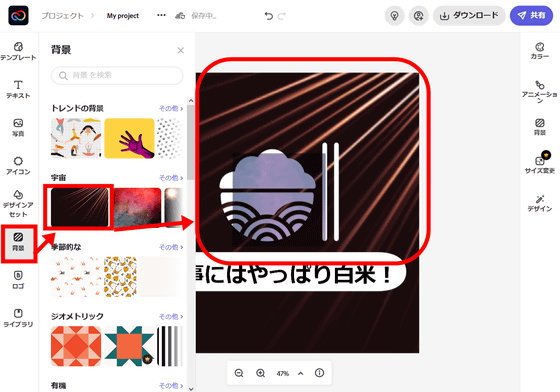 'Color' that can change the hue of elements other than photographic elements in an integrated manner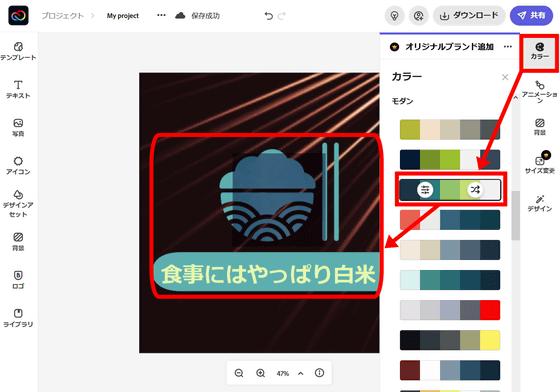 'Animation' that can add movement like a GIF movie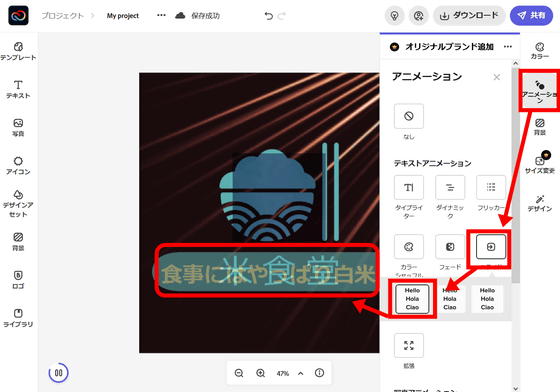 There are 'Cancel' and 'Redo' buttons on the upper tab, so you don't have to worry if you make a mistake.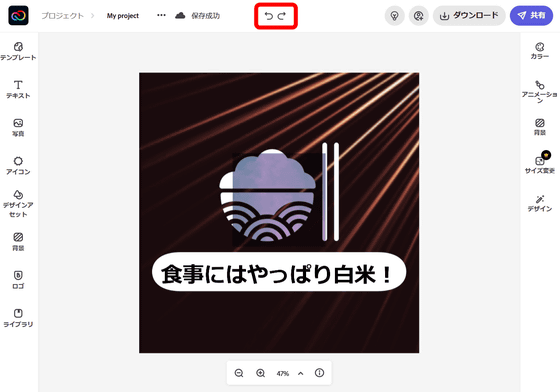 After completing the design, click 'Download', select one of PNG, JPG, PDF, and click 'Start Download' ...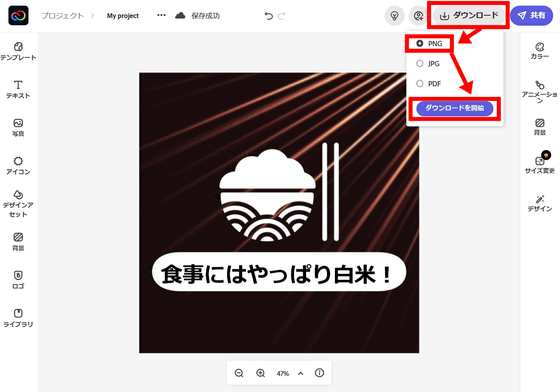 The created design file will be downloaded to the download folder specified in the browser.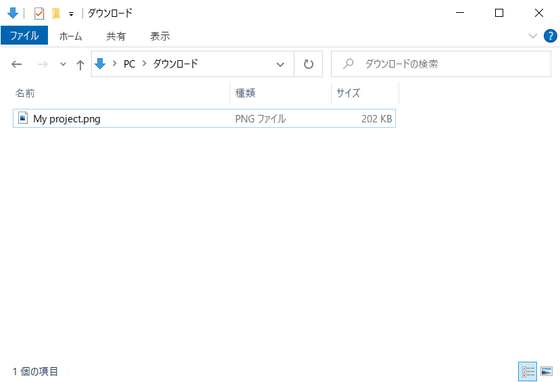 The free plan of Adobe 'Creative Cloud Express' limits the cloud storage capacity to 2GB and the types of content that can be used are limited to thousands. On the other hand, with the paid plan, in addition to 100GB of cloud storage, Adobe Portfolio and premium support services will be available, and all 160 photos of Adobe Stock will be available.

In addition, the design created in about 10 minutes is like this. Even the free plan can handle a large number of templates, so I had the impression that there was no end to the selection of 'Which one is better ...'.