I tried to use what happens when I press the stamp with 'My color-Kisetsu no Utsuroi-' which expresses the beauty of the world with red meat


Coming of spring, raindrops to play the hydrangea and green leaves, clear clear stream and the cool wind, autumn leaves magnificent gradation of, 'My color representation of the season of transition, such as snow ...... breathtaking in the ink pad - season Utsuroi of - "Has appeared on December 1, 2021. It is said that the season is expressed by mixing multiple colors in one red meat, so I made a New Year's card or Christmas card to see what it would look like when actually using it with a stamp or stamp.

[Official mail order] Sekai is full of beautiful colors. Beautifully colored vermilion 'My color-Kisetsu no Utsuroi-' | Shachihata Official Shop (not Shachihata)

https://www.shachihata.jp/feature/detail.php?id=5773
Here are 5 types of packages, 'My Color-Kisetsu no Utsuroi-'.


I took out the red meat case from the box.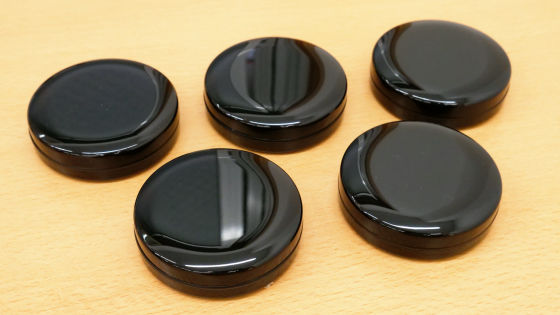 When you open the lid, it looks like this, 3 to 4 colors are mixed in one red meat.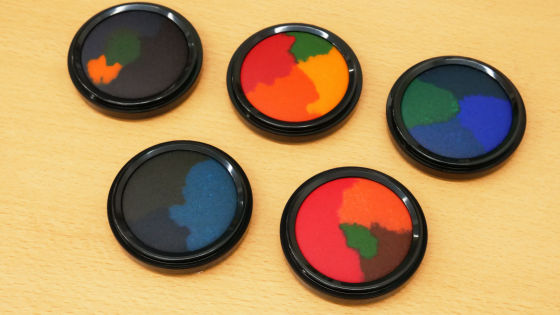 The size of the case was about 6.5 cm in diameter, and the red meat part was about 5.2 cm.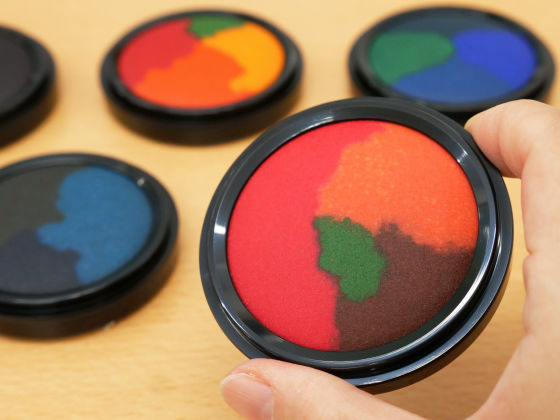 If you just look at the red meat, it looks dark, but when you actually press it, first try pressing the red meat itself on paper to see what kind of coloring it is. The following is 'Uraraka' that announces the arrival of spring and shines softly.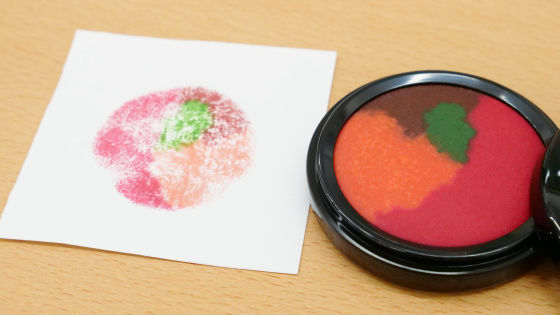 'Amaoto' that expresses the rainy season and the rainy world of Megumi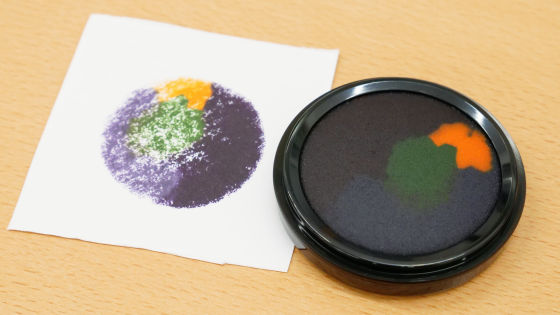 'Suzukaze' that expresses the freshness of summer with red meat, which tells us that the blue sky and the green of the trees also have delicate shades.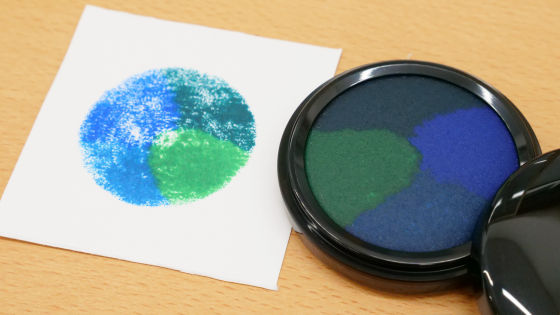 'Irozuki' that expresses the magnificent gradation that each leaf colors at each speed in autumn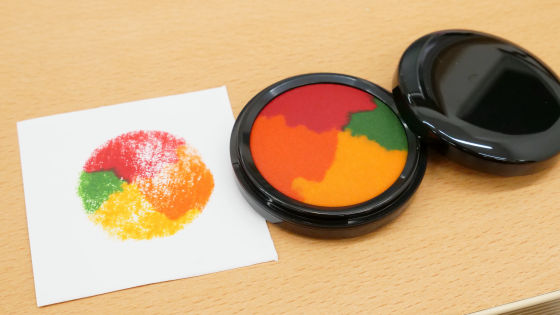 'Ginsekai' expresses a breathtaking snow scene and a fantastic landscape of shades of blue mixed with silver.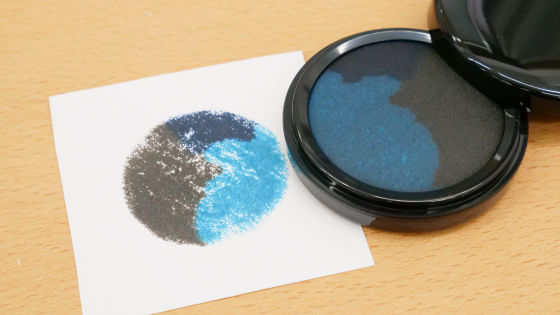 From the left, I pressed 'Done' with 'Uraraka', 'Amaoto', 'Suzukaze', 'Irozuki', and 'Ginsekai'. The stamp is about 1.5 cm in diameter, but it is a mixture of various colors, and when you line it up, you can certainly feel the change of the seasons.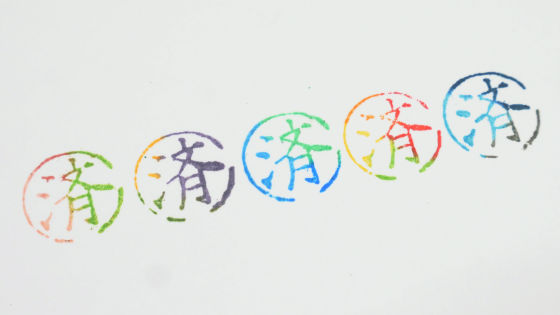 I tried pushing a stamp that was a little larger and had a total length of about 3.5 cm. It is interesting that the impression changes depending on which color of each red meat increases.




It is certain that it will have an impact when used as a red meat for a seal, but may it be useful for making Christmas cards and New Year's cards as a stamp pad in the coming season? So, I tried various stamps.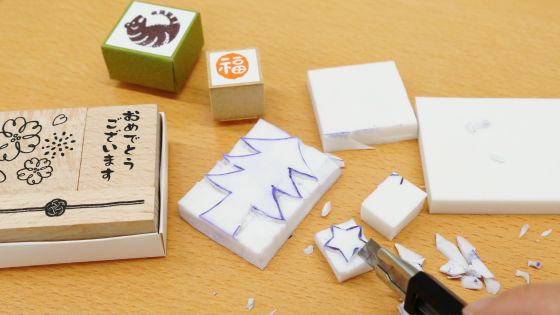 For example, if you use 'Irozuki' on the stamp of Yang Water Tiger, which is the zodiac of 2022, it looks like this. The nuance changes considerably depending on which part of the red meat is pressed. I felt that I used stamps with many faces instead of lines because each color was clearly separated from
the red meat 'My Iro-Toki no Nagare-' that appeared on June 10, 2021.
Also, there seems to be less 'bleeding' between colors.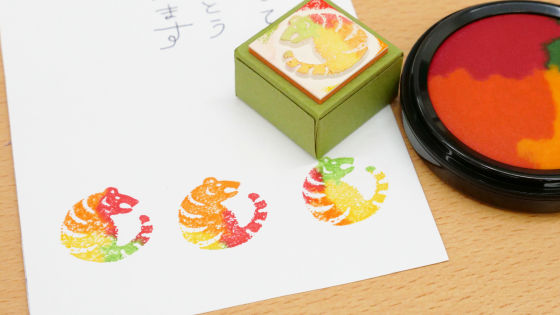 Since one red meat uses multiple colors, 'Uraraka' is quite gorgeous even with a stamp with a thin line.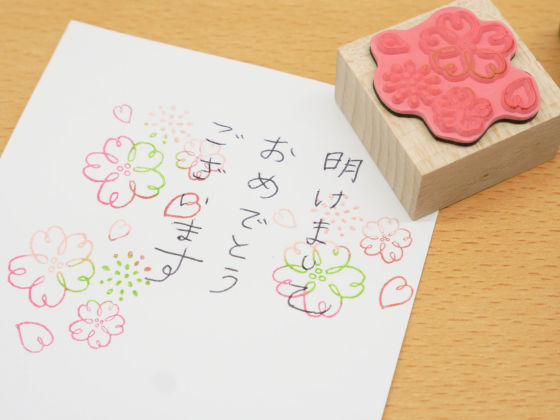 Also, if the size of the stamp is small, you can use it in a single color. 'Irozuki' with red color is convenient because it can be used as normal red meat if it is a stamp with a diameter of about 1.5 cm.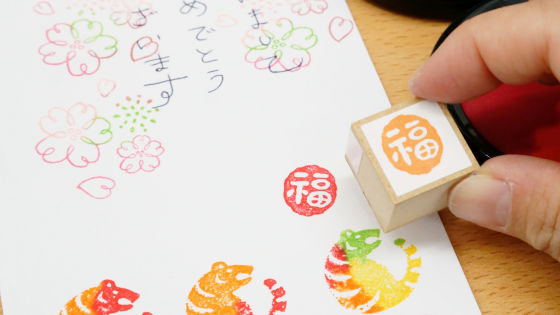 Stamps with a total length of 5.2 cm or more cannot be inked at once, so ...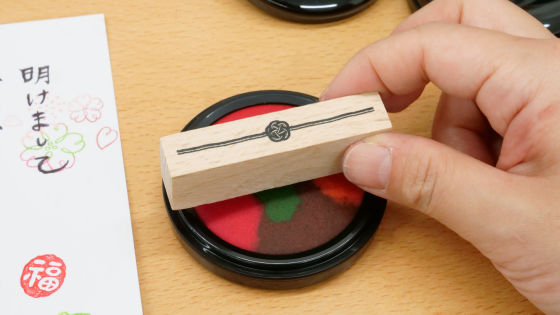 Apply ink in multiple times.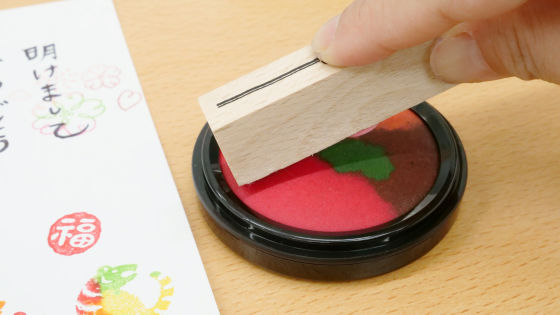 So, I made a New Year's card using both 'Uraraka' and 'Irozuki'. In both cases, the warm colors 'Uraraka' and 'Irozuki' are likely to have overlapping red colors, but they are slightly different, such as 'pinkish', 'brown', and 'orange'. The green color is quite close, but the 'Uraraka' has a slightly lighter impression, and a total of eight colors of bright New Year's cards have been completed with two red meats.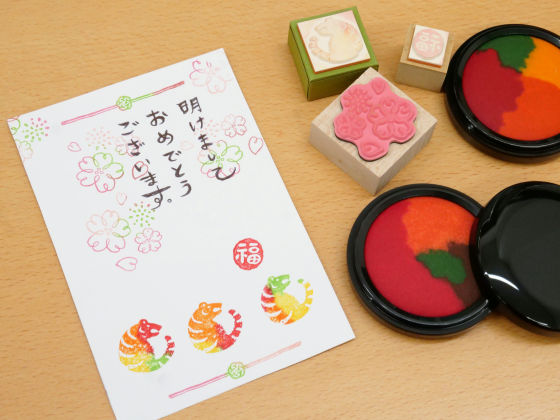 I also made a Christmas card with an eraser stamp.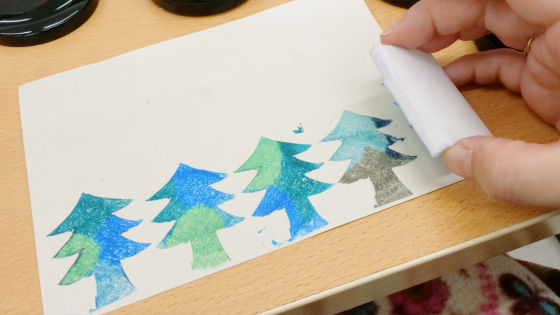 Like this.



A star with a mixture of orange, dark purple, light purple, and dull green is 'Amaoto'.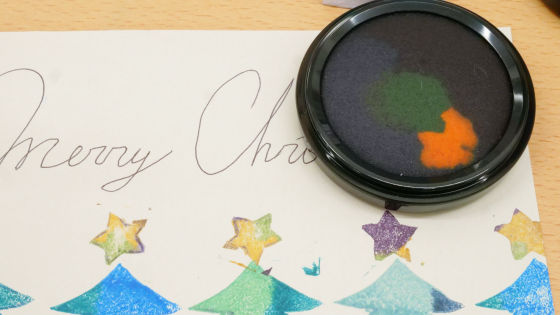 I used 'Ginsekai' for the trees with Scandinavian shades of light blue, gray, and dark blue.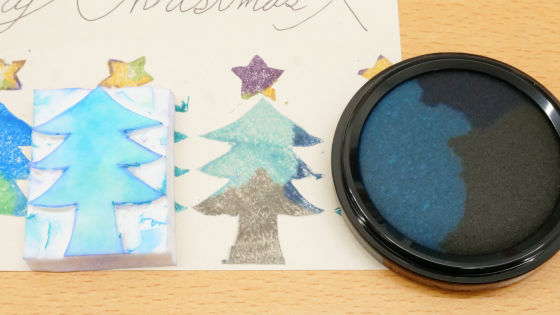 In addition, the two slightly different blue, dark green, and dull yellow-green four-color trees are due to 'Suzukaze'.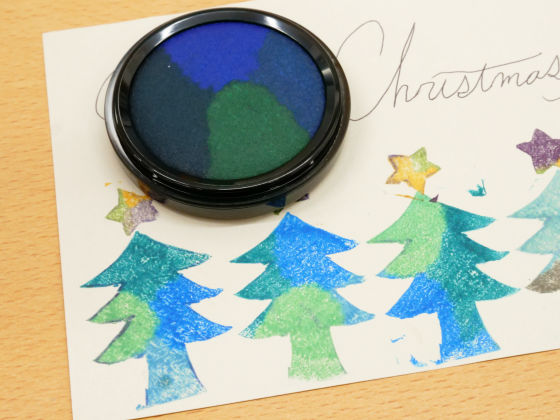 In addition, 'My color-Kisetsu no Utsuroi-' is 2200 yen including tax.
It can be purchased from the official website, but
all colors are out of stock at the time of writing the article, and it is scheduled to be resold from 17:00 on December 10, 2021.