Payment service 'Square' changed its name to 'Block'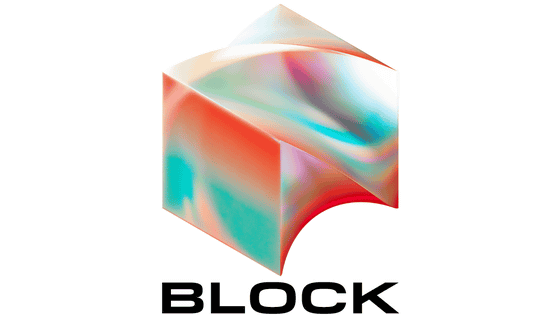 Twitter founder Jack Dorsey has announced that the payment service 'Square ' has changed its name to ' Block'. As a business, the name 'Square' will continue to be used.

Introducing Block

https://www.block.xyz/
Square, Inc. Changes Name to Block
https://squareup.com/us/en/press/square-changes-name-to-block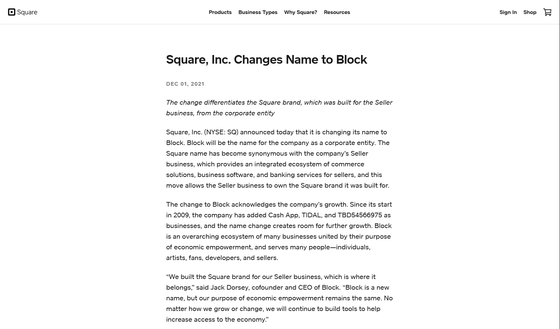 Founded in 2009, Square is involved in the personal money transfer service ' Cash App ' using smartphones, the music and video streaming service ' TIDAL ', and the open forum ' TBD54566975 ' for developers.

Co-founder and CEO Jack Dorsey said, 'We have made Square a brand for our seller business.' 'Block is a new name, but the goal is economic empowerment. No. No matter how we grow and change, we will continue to create tools to increase access to the economy. '

Due to the impact of the company name change, the name of ' Square Crypto ' for the purpose of popularizing Bitcoin will also be changed to 'Spiral'.

However, there are no other changes, and the stock market ticker symbol will continue to use 'SQ'.