Haagen-Dazs two-layer crispy chocolate with apricot sauce sandwiched between rich chocolate ice bar 'Sachertorte' tasting review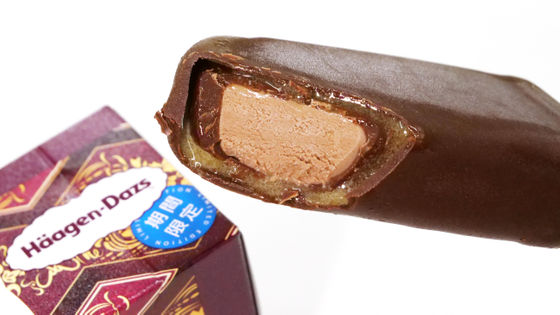 The Haagen-Dazs bar ' Sachertorte ', which is an arrangement of the traditional Austrian chocolate cake
Sachertorte
, will be available on Tuesday, November 9, 2021. Sachertorte, also known as the king of chocolate cakes, is used as an ice bar. It is made by wrapping rich chocolate ice cream with a bitter content of 70% or more cacao and a two-layer chocolate coating that is soft on the outside and crispy on the inside. It is said that a thick apricot sauce is also sandwiched between them. I was curious about Haagen-Dazs ice cream for a limited time, so I actually bought it and tried it.
'Bar'Sachertorte'' November 9, 2021 | Haagen-Dazs Japan
https://www.haagen-dazs.co.jp/company/newsrelease/2021/_1007.html
?????????? Released today ????????

Bar 'Sachertorte' is on sale for a limited time ❗️

Bitter chocolate ice cream is wrapped in two layers of chocolate coating with different textures. When you bite, the sweet and sour apricot sauce overflows ????

concern! For those who say RT ???? #Haagen-Dazs pic.twitter.com/5x3alJNvi3

— Haagen-Dazs (@Haagen_Dazs_JP) November 9, 2021


I bought the Haagen-Dazs bar 'Sachertorte'.



In the raw material column, 'chocolate coaching,' 'cream,' 'apricot sauce,' 'chocolate,' etc. were listed.




The calorie is 305 kcal per piece.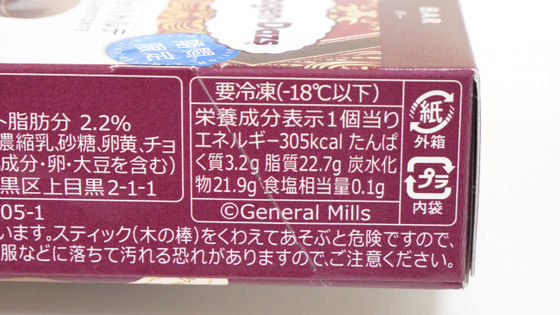 When I put it on a plate, it looks like this.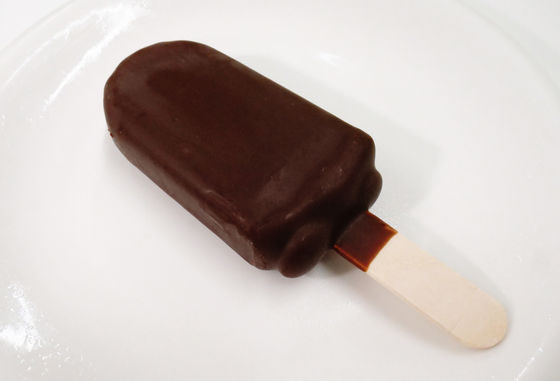 The size of the ice bar is about 9 cm.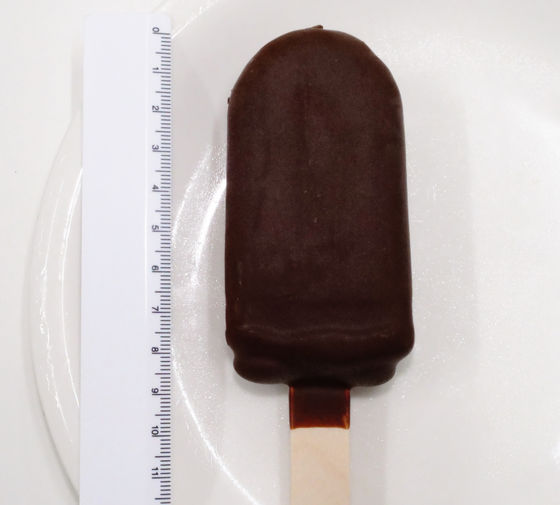 If you look at the cross section, you can see that there is a thick apricot sauce in the gap between the two layers of chocolate coating. When I ate a bite, the rich chocolate flavor and the sweet and sour taste of apricot sauce spread in my mouth. The chocolate coating on the outside is soft, while the inside has a crispy texture, and the two layers of coating are wrapped in moist chocolate ice cream, making it an ice cream that you can enjoy changing taste and texture at the same time. I have.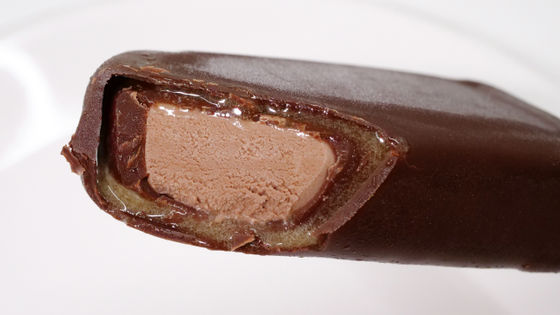 The Haagen-Dazs bar 'Sachertorte' can be purchased at supermarkets and convenience stores nationwide from November 9, 2021 (Tuesday), and the suggested retail price is 319 yen including tax.