Scientists criticize more than 10,000 wild horses to be destroyed, 'still inadequate'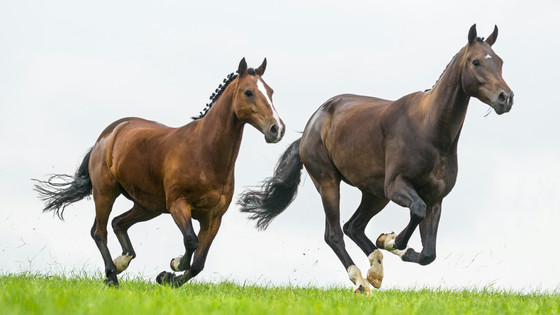 Australia has an alpine area of only 1% of the continent and is home to many endemic and endangered species not found elsewhere. However, horses, which are exotic species, are rapidly breeding in the alpine regions of Australia, causing great damage to the alpine ecosystem. As a result, Australia has plans to slaughter more than 10,000 wild horses or move them to another area, but there is a lot of controversy over this plan.

Scientists say Australian plan to cull up to 10,000 wild horses doesn't go far enough

https://www.nature.com/articles/d41586-021-02977-7
Australia plans to cull over 10,000 wild horses, but scientists say it's not enough | Live Science
https://www.livescience.com/australia-culling-ten-thousand-horses
According to Australian Alps National Parks
, a five-year aviation survey from 2014 to 2019 found that Australia is home to more than 25,000 wild or free-range horses. Most of these horses live in the alpine region where
Australia's New South Wales
,
Victoria,
and
Australian Capital Territory meet.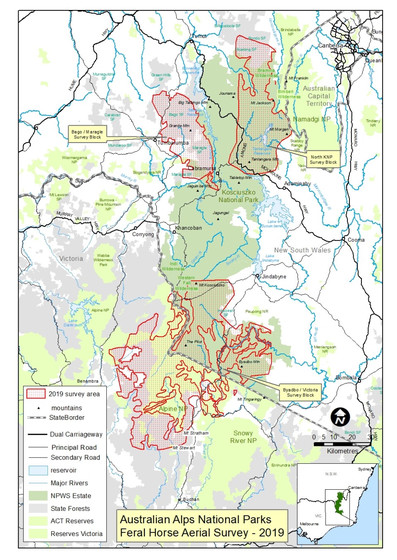 Fast-breeding horses threaten the destruction of nature in Australia's alpine regions.
The most damaging is Kosciuszko National Park
in New South Wales, which is home to 14,000 horses
, according to a plan
announced by the Wildlife Service of the National Park on October 1, 2021. The goal is to reduce the number of wild horses to 3000.
Elimination of wild horses can be done not only by killing them, but also by transferring them to another area. However, the disadvantage is that transporting horses takes a huge amount of time and money. According to Nature, only about 1000 horses have been transferred to New South Wales since 2002, and basically helicopters are used by experts to shoot horses.
Originally, horses are an exotic species brought into the wild by settlers from Europe, but the Wildlife Service has recognized that 'wild horses are also culturally important for national parks,' so the plan is to eradicate them. Not declared.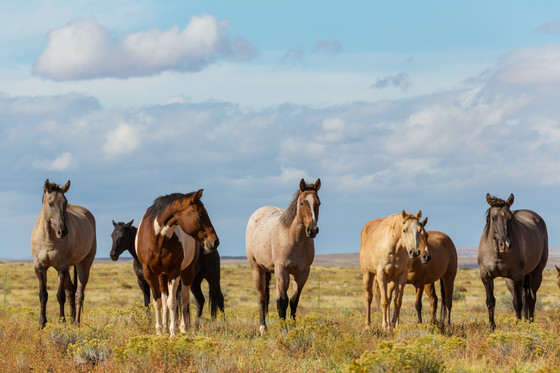 However, in a public letter
released by 69 scientists from the Australian Academy of Sciences on October 29, 'The Kosciuszko National Park Wildlife Service's plan says that there are too many horses left to make the park properly. I can't protect it. ' Scientists say the Wildlife Service is ignoring the scientific facts in line with lobbyists' intentions to protect horses.
Charles Sturt University ecologist David Watson told the scientific journal Nature that 'wild horses not only threaten alpine fish and frogs, but also their hoofed and delicate alpine plants. I've been trampling and messing around. '
Unlike New South Wales, which is reluctant to reduce horses, Victoria and the Australian Capital Territory are quite tough. The Australian Capital Territory takes an approach of 'not showing any tolerance to wild horses' and 'eliminates' all wild horses that have crossed the state border from Kosciuszko National Park. Victoria also announced in its
management plan
announced on November 1 that it would take the same approach as the Australian Capital Territory.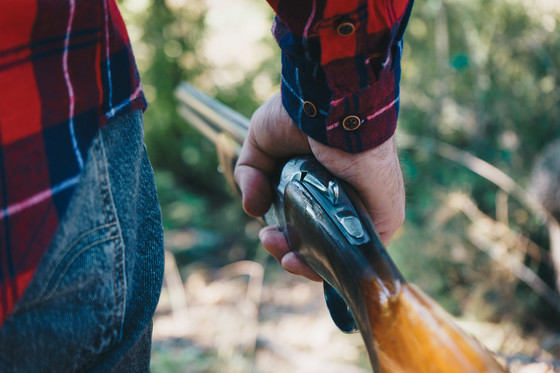 'You should listen to science, the latest data and recommendations on the best ways to protect the park from the serious damage caused by wild horses,' said John Shine, President of the Australian Academy of Sciences. We will ignore the species that are endangered by the ecosystem and wild horses. '

According to a study published on September 17, 71% of Australians believe that horses may be slaughtered to protect endangered species.