Shueisha requests Google to disclose information to sue Google for pirated site 'Manga BANK'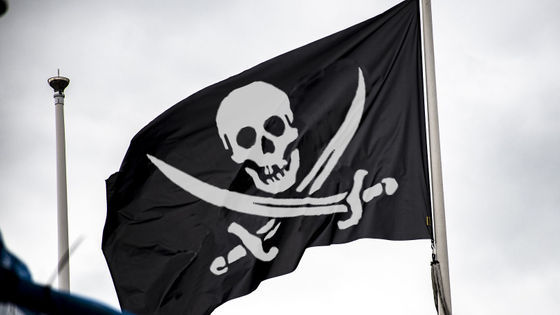 Shueisha
, known for publishing
Weekly Shonen Jump
, has filed an application with
Google and major ISP Hurricane Electric
to disclose evidence in order to identify and prosecute a person suspected of copyright infringement. I found out that I had submitted it to the court.
Manga Publisher Wants to Sue Huge Piracy Network, Needs Google's Help * TorrentFreak
https://torrentfreak.com/manga-publisher-wants-to-sue-huge-piracy-network-needs-googles-help-211101/
Shueisha points out that comics are being uploaded illegally at 'https://ssl.axax.cloud/' 'https://ssl.advx.cloud/' 'https://ssl. akkx.net/ '' https://ssl.sdox.cc/ '' https://ssl.standardcdn.net/ '' https://ssl.lsh.buzz/ '' https://ssl.appx. Sites such as 'buzz /', 'https://ssl.asiax.cloud/', and 'https://ssl.appsx.cloud/'. According to TorrentFreak, a copyright infringement news site that addresses this issue, although it doesn't make sense to access the above URL directly, these sites are connected to a site called 'Manga BANK', which leads to Manga BANK. It is said that it is used to reduce traffic.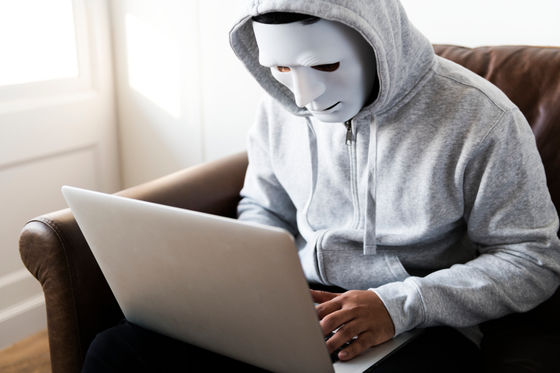 In a (PDF file)
document
submitted to the California District Court on October 27, 2021, Shueisha stated that the cartoon BANK was 'a specific user who used the services provided by Shueisha, all pages of a book or magazine. I uploaded an illegal copy including It looks like it is. '
Google is said
to have removed the link from the search results to keep out pirated content,
but at the time of article creation, it will be displayed at the top when you search.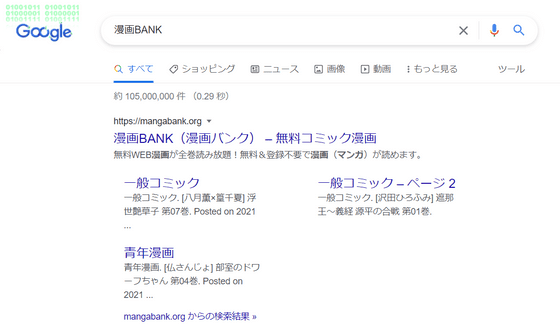 When you access Manga BANK, the Japanese page will be displayed as shown below. However, in addition to the English notation of 'Take the tour' in the upper right, the link that seems to correspond to Google's 'I'm Feeling Lucky ' function becomes like a machine translation saying 'I feel lucky'. There are some unnatural points such as being there. You can access the manga BANK from this link , but please be careful when accessing this site as it has been pointed out that it is illegal and there is a risk of virus infection.

Manga BANK – Free Comic Manga
https://mangabank.org/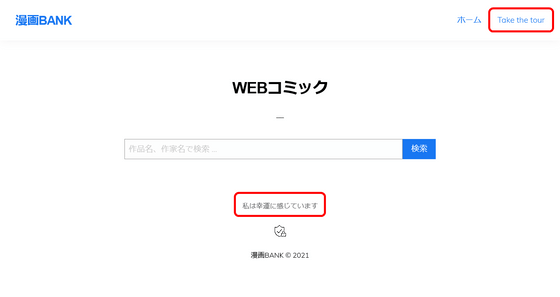 According to the aggregate of SimilarWeb, which analyzes market data, the number of monthly access to manga BANK is more than 81 million, making it the 44th most popular site in Japan.

To identify the operator of the cartoon BANK, Shueisha used the Digital Millennium Copyright Act to ask Cloudflare to disclose the information. Although the information obtained from Cloudflare did not lead to personal identification, some domains were related to China and were used by a person who appears to be the operator of a pirate site provided by Hurricane Electric. I understand. Analysis of the MX record also revealed that the operator is using Google services such as Gmail and AdSense. Shueisha seems to have decided to request information from Google and Hurricane Electric from these clues.

Shueisha said in a request to the court, 'We will file a proceeding in Japan or China as soon as discovery confirms the identity of the alleged operator of the infringing site.' In addition, TorrentFreak can be seen that Shueisha is planning a plan when information from Google etc. does not lead to direct identification, so 'At the time of writing the article, the court has still signed Shueisha's request. No, but Shueisha seems to have a strong will to locate the infringer no matter what. '

◆ Added at 15:15 on November 5, 2021
Manga BANK has become inaccessible and has been virtually closed.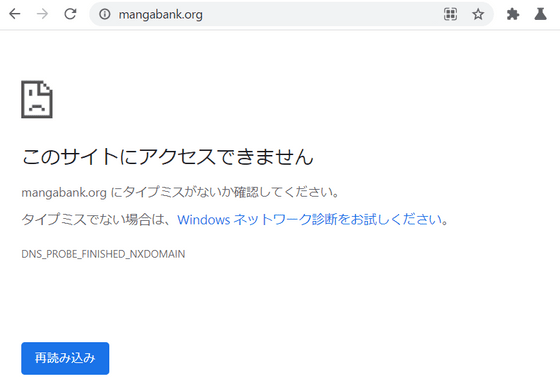 in Note, Posted by log1l_ks