Illustrator for iPad makes it possible to instantly turn sketches into vector images, and 3D effects are enhanced in the desktop version.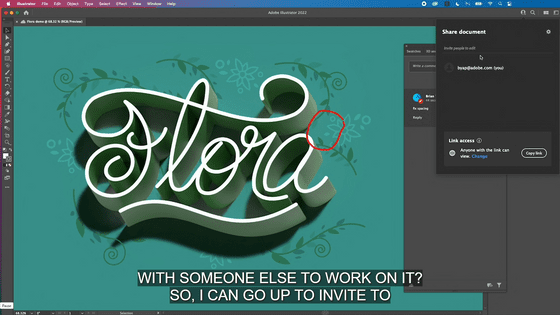 Announcing new features in Adobe products New features in Illustrator were announced in the Keynote of Adobe MAX 2021. Illustrator for iPad has added a new function to turn sketches into vector images with the touch of a button, and Illustrator for desktop has enhanced 3D effects to easily create 3D objects from paths, set lighting, rotate and texture. Can be added. In addition, the free drawing app Fresco has added a 'motion function' that allows you to animate illustrations.

Adobe MAX 2021 | The Creativity Conference
https://www.adobe.com/max.html

◆ Adobe Fresco
Fresco, a free drawing app, has a 'motion function' that allows you to add movement to your work and animate it. In addition to being able to correct color tones, it also has a 'perspective grid' that allows you to add up to three vanishing points, and a 'reference layer' that speedily colors line drawings.



The motion function looks like the following. Specify 'frames / second' in the 'Motion settings' section, and select whether to play in a loop or enable onion skins.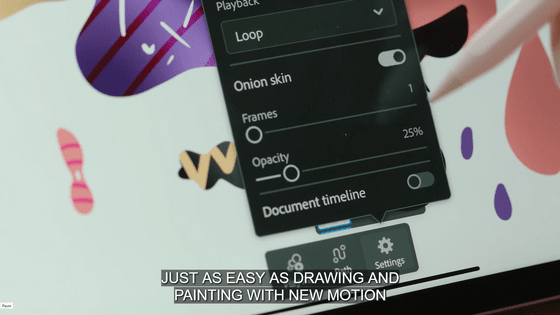 The frame should look like this: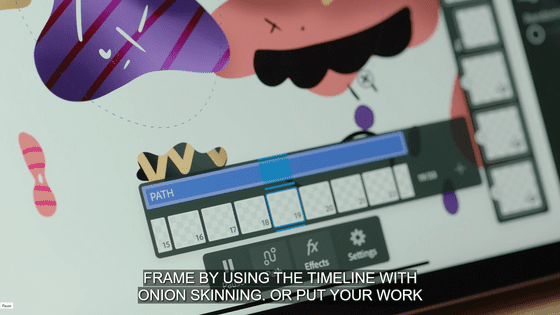 There is also an effect that sets the effect on the path.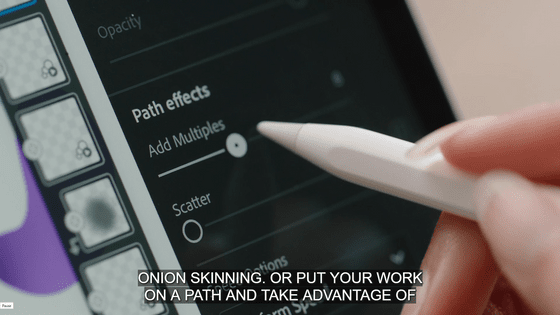 It will be possible to easily animate hand-drawn illustrations with a very intuitive operation.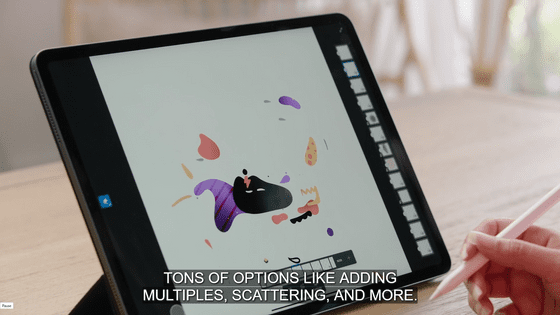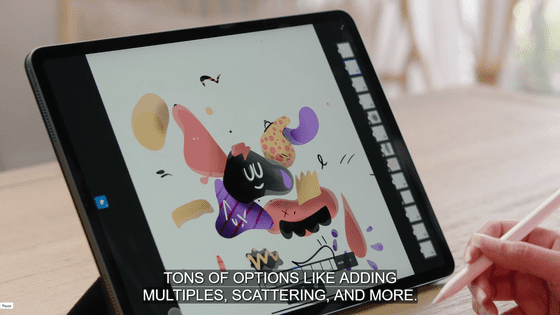 ◆ Illustrator for iPad
A very useful new feature of Illustrator is the ability to instantly vectorize hand-drawn sketches. Normally, when vectorizing hand-drawn illustrations, it is necessary to select each shape one by one with Pasteur etc ...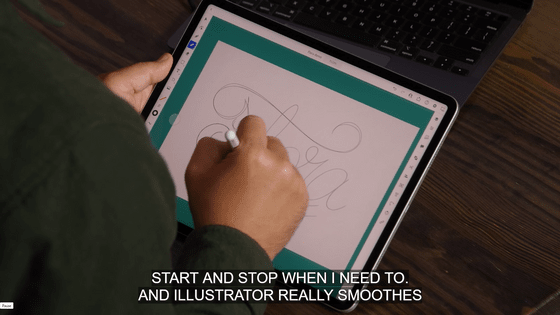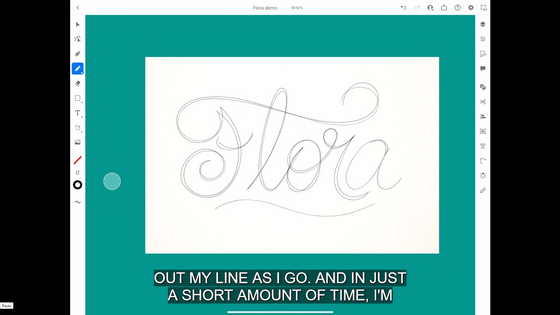 You can select a path with the touch of a button and create a vector image.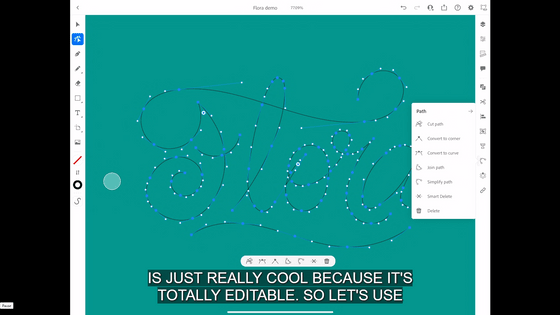 The selection path is completely editable.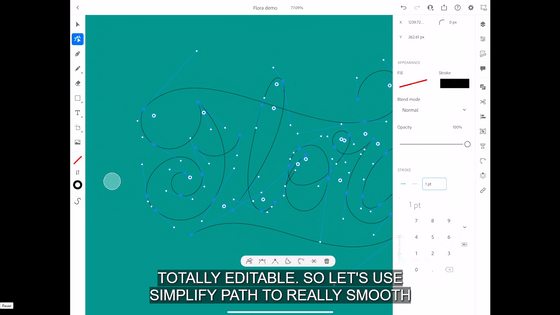 Since it is a vector image, you can change the line thickness ...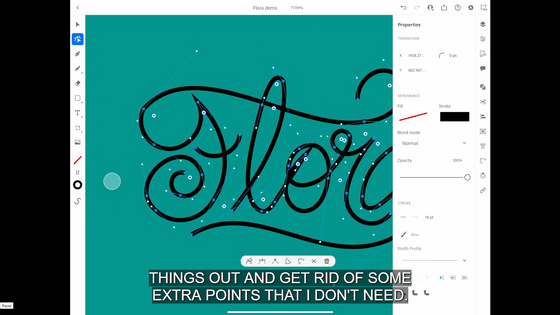 Enlargement / reduction / rotation ...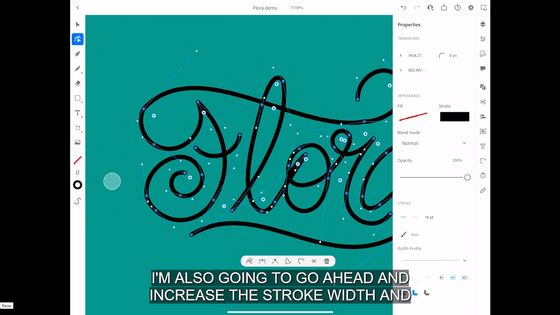 It is possible to add graphics.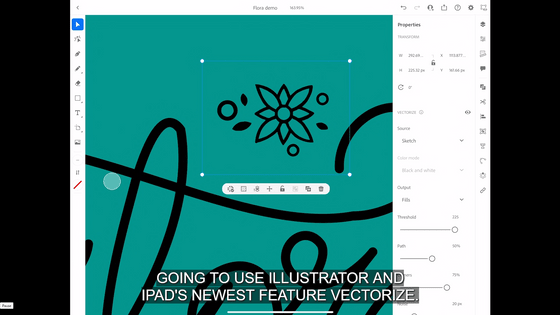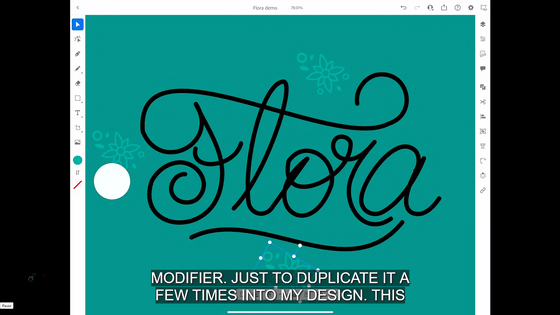 These features are already available in the desktop version of Illustrator, but the availability in the iPad version will create a completely different experience.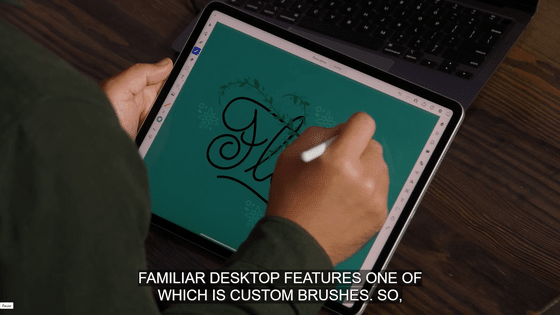 The completed logo looks like this.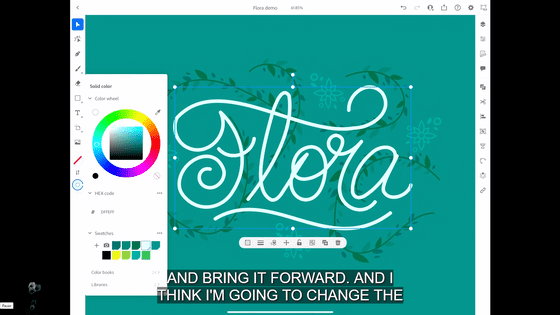 ◆ Desktop version of Illustrator
In addition, open the logo created on the iPad version in the desktop version of Illustrator.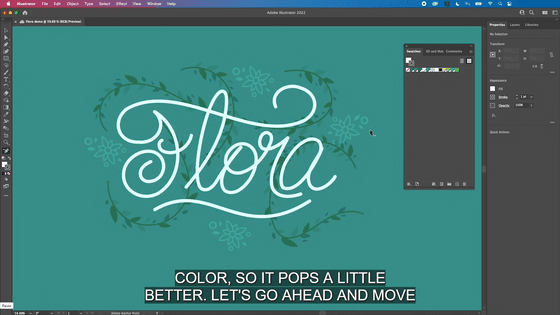 The desktop version of Illustrator now has enhanced 3D effects. In the path of the following logo created in 2D ...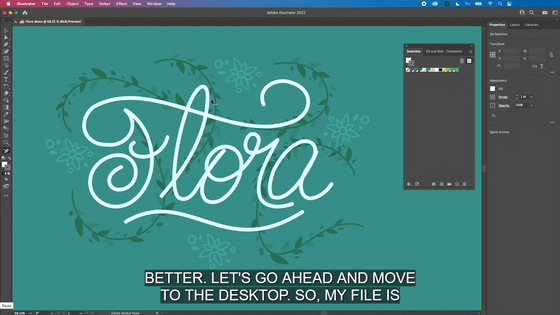 You can add depth to make it 3D like this.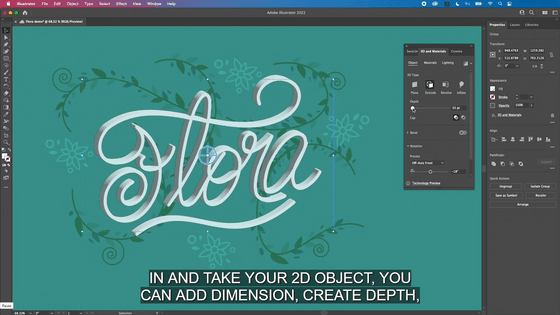 The 3D objectized logo can be made shallower or deeper, and can be changed to various angles ...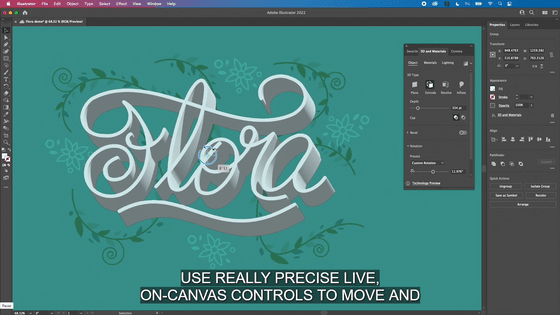 It is also possible to add a light source to add a shadow.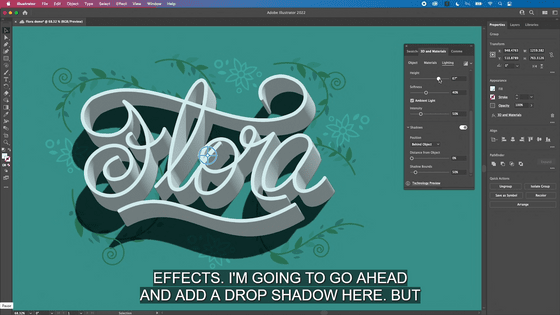 I added some highlights. It can be said that this kind of 3D processing is possible because the sketch is vectorized.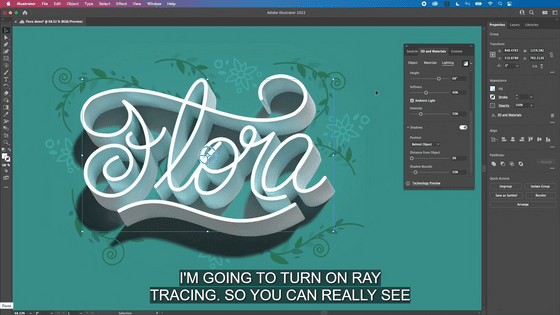 In addition, both Adobe Illustrator desktop and iPad versions now support link sharing in the comments panel, allowing you to share your documents with other team members and stakeholders for quick feedback.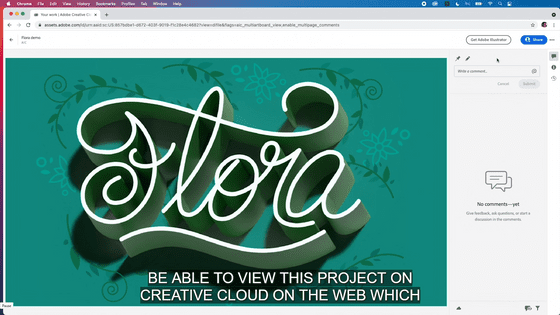 The person who clicks the link can open the file in the browser and write to the file on the fly.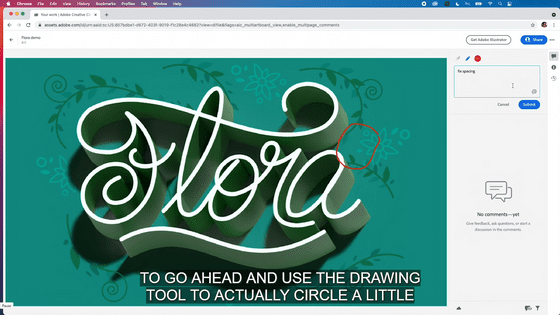 Feedback can also be confirmed on Illustrator.



·continuation
New function of 'Photoshop Lightroom' that speeds up image processing by selecting only 'sky' or 'person' of a photo in an instant --GIGAZINE