FDA approves 'Luminopia One', a treatment that improves amblyopia by showing images on a VR headset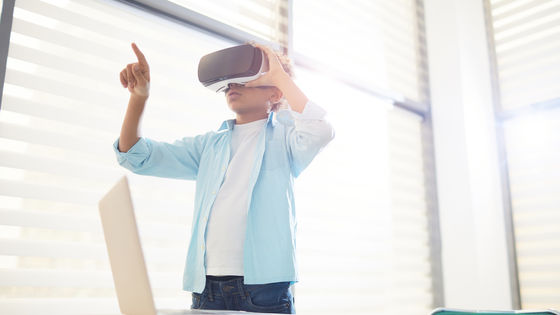 'Luminopia One ', a treatment method mainly for children aged 4 to 7 years, that improves amblyopia by showing TV programs and movies using a VR headset and showing images with different contrast in each eye,
is an American food
Approved by the
Food and Drug Administration (FDA).
Randomized Controlled Trial of a Dichoptic Digital Therapeutic for Amblyopia --Ophthalmology
https://doi.org/10.1016/j.ophtha.2021.09.001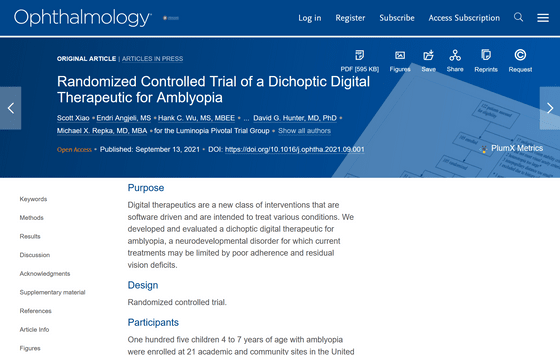 Luminopia Announces FDA Approval of Digital Therapeutic that Uses TV Shows to Improve Vision in Children with Lazy Eye | Business Wire

https://www.businesswire.com/news/home/20211020005896/en/Luminopia-Announces-FDA-Approval-of-Digital-Therapeutic-that-Uses-TV-Shows-to-Improve-Vision-in-Children- with-Lazy-Eye
Luminopia One is a treatment method that attempts to improve the eyesight of a person with low vision by projecting an image with a total contrast of 15% higher in the eye with weak eyesight. Has developed a Luminopia One
Luminopia
is what can watch 'this treatment from the educational content that is attractive in terms of popularity with more than 700 hours, choose your favorite TV shows and movies. Was selected by a proprietary algorithm The images are changed in real time and projected into the patient's eyes, which helps improve amblyopia. '
The image actually projected is as follows.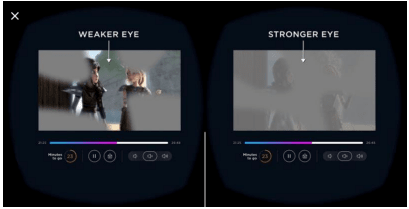 When Luminopia's research team experimented with 105 children aged 4 to 7 years, 62% of the children were significantly treated for 12 weeks, 1 hour a day, 6 days a week. He said that he improved his eyesight. In addition, 17 of the children who participated in the experiment complained of headaches and deterioration of eyesight, but the research team wrote that 'none of them were serious.'

'Amblyopia is a symptom that affects 3% of all children and develops when the brain and eyes do not work properly, causing the brain to become dependent on one eye and diminished vision in the other eye. Amblyopia is usually treated with eyepatches or eye drops to use only the eyes with weaker eyesight, but this treatment is not training to use both eyes. Instead of these, TV programs The idea of prescribing is exciting, 'said Luminopia.

In addition, Luminopia One, which has been approved by the FDA and can be distributed to the market, is scheduled to be released in the second quarter of 2022 (April to June). 'Pilot studies have shown that it is effective in older and adolescent children who have little effect on eyepatches and eye drops,' Luminopia said, eager to expand the target age of treatment. I am.