Google CEO Sundar Pichai and hardware director Rick Osterlow say 'it's a breakout phone' about Google's Pixel 6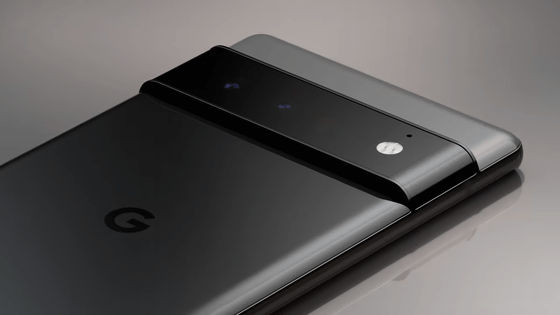 Regarding the Google smartphone ' Pixel 6 ' announced at Google's 'Pixel Fall Launch ' delivered from 2 o'clock on October 20, 2021, Google's CEO Sundar Pichai and hardware division manager Rick Mr. Ostarow is answering an interview with overseas media, The Verge.

Sundar Pichai and Rick Osterloh think the Pixel 6 is Google's breakout phone --The Verge
https://www.theverge.com/22733159/sundar-pichai-rick-osterloh-google-pixel-6-interview-podcast

Ostarow was appointed head of Google's hardware division around 2016. Since he took office, Google has acquired companies such as HTC and Fitbit, adding new ideas to the smartphone space. However, it is hard to say that Google has significantly increased its smartphone market share over the past five years. Although the Pixel series, which is a genuine Google smartphone, is highly evaluated, it cannot be said that it is widely distributed at the global level.

'Part of the reason Google has been modest in its approach to Pixel over the past 18 months is because it's been waiting for Tensor,' said Pichai. He explains that he has accumulated his strength toward it.

Google's original 8-core CPU & 20-core GPU SoC 'Tensor' to be installed in Pixel 6/6 Pro announced --GIGAZINE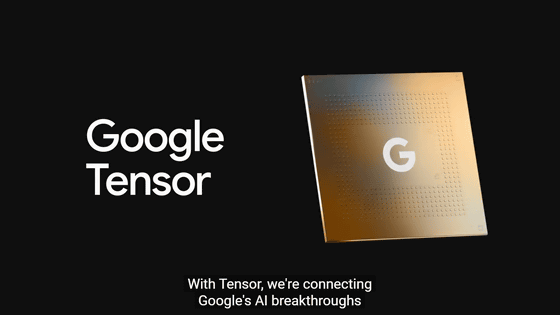 Regarding the Pixel 6 series equipped with this 'Tensor', Mr. Ostarow calls it 'Google's first genuine flagship terminal' and emphasizes that it is finished as a terminal different from the previous Pixel series. Regarding the 'Tensor' and Pixel 6 series, The Verge wrote, 'Please look forward to our review of how great the device really is.'

In addition, when asked about the importance of Google's involvement in hardware development, Pichai said, 'If you're focused on evolving computing, you need to think about the intersection of software and hardware. We always have to think about it. We've invested in specific technologies to build useful experiences with artificial intelligence (AI), but at this crossroads we have the opportunity to express it in a unique way, and hardware development is our ecosystem. I think it helps to move forward. In my experience, every time I do something well in a category, that category benefits Android as a whole, as does the Nexus series of smartphones and tablets. To successfully develop hardware, we need to build a sustainable business. '

Regarding the 'sustainable hardware business,' Ostarow said, 'It's still very early, and Google's hardware development organization just started about five years ago. It's a leader in this market, which is very important to users. It takes a long time to build the right features for, and the innovations we have built, the organizations and features for developing great devices, finally feel like they have reached a satisfactory level. The Pixel 6 is a major first step change, with a focus on AI innovation and a focus on building a portfolio that will serve most of the market, a device that agrees with the future direction. Best for users. We want to provide you with a Google experience, and that's all we're trying to do. '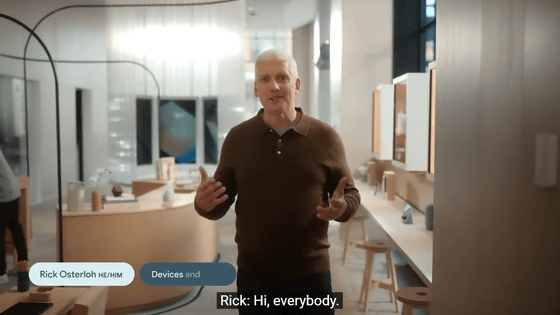 Then, when asked 'Why do you think the Pixel 6 is so different from the smartphones currently on the market?', Mr. Ostarow said, 'I think there is a big difference between the Pixel 6 and other smartphones. The reason is that the Pixel 6 is a clear expression of the Google brand. What we are trying to offer is the best possible Google experience. It integrates all the services that many people use and By combining a cohesive user experience and a beautiful new material UI on Android 12, we are expressing the 'best Google experience'. Pixel 6 also brings a lot of AI innovation. We are with the AI research team We've been working closely together on the development of the Pixel 6. We've also built Tensor together and I think we've put everything together in the Pixel 6 to create the best possible experience. The 6 has a really exciting improvement in the AI space. Our Pixel series has always been strong in photography, but the combination of Pixel 6 and Tensor makes the evolution of the photographic surface even bigger. We're also significantly improved. We're really excited to be able to put everything together in the best possible way, 'he said, boasting that the combination of Pixel 6 and Tensor will provide a unique user experience. doing.

However, Osterlow said, 'We want to grow in the smartphone market, but at the same time we understand that we are a challenger. The smartphone market is a rather daunting market and has long been a market leader. We also know that things haven't changed. Others are taking a different approach to AI-driven innovation. We're also able to grow in the smartphone market, a big step in much of the overall experience. I think this is a welcome point in itself, as we are now able to take the step forward. We are now at the stage of making a lot of investments in distribution, marketing, products and technologies, 'he said, still leading the smartphone market. He said he was still in a position to challenge Apple and Samsung.

Regarding Samsung, which competes in the smartphone market, Pichai said, 'Samsung is one of the most important partners for Android. It is also a big partner for the Pixel series, and Pixel 6 has many Samsung components. Android That said, we are working closely with Samsung on things like developing UI for foldable devices, and we are working hard to make that leap and success. Also, Google has recently been working with Samsung on the smart watch business. We have partnered with to create a more customizable and flexible OS. These moves offer great opportunities for Samsung and other OEMs, and I feel this is also important for consumers. Because there are more unique devices in the market and more choices, 'he said.

When asked when the Tensor development project, which would have received the most attention from Google's announcement, started, Ostaro replied, 'Around April 16, 2016.' In other words, it seems that Tensor's development project started from the day when Mr. Ostarow became the head of Google's hardware division. 'Moore's Law and general computing laws began to collapse around 2016, so it was clear that if you wanted to be at the forefront of AI innovation, you would need a complete system design. In 2017, we decided that it was necessary to build an SoC because it was not enough to build a single coprocessor to utilize various AI models and approaches for the required functions as a set. I remember talking to Thunder about this. I told him it was a pretty big investment and it would take a long time. ' I have revealed.

'In the very early days of the Tensor project, it wasn't 100% clear what the system design work would look like. Only after actually considering the direction of the various AI research teams,' said Ostaro. I realized that I needed to build all the silicon in terms of how data goes in and out of the model and when and how it moves. Others, such as using a very low power set of systems. So I came up with the idea of being able to do things even when the terminal is asleep, and came to the conclusion that in order to combine these, we need to build a complete application processor with heterogeneous subcomponents. ' He also says.