Shop-level 'hazelnut latte' tasting review of 'Boss Cafe Base Hazelnut Latte' that can be drunk immediately by mixing with milk


The 'Boss Cafe Base Hazelnut Latte ', which completes the fragrant hazelnut latte that you can drink in a cafe by simply pouring milk, has been released on October 19, 2021 (Tuesday). I immediately tried the new taste of Boss Cafe base, which was optimized for hot drinking when it was getting cold.

It's hot and delicious to drink! 'Boss Cafe Base Unsweetened / Low Sweetness' 'Boss Tea Base Unsweetened Black Tea / Black Tea Low Sweetness' Renewed 'Boss Cafe Base Hazelnut Latte' is also on sale for a limited time! | News Release List | Suntory Beverage & Food International

https://www.suntory.co.jp/softdrink/news/pr/article/SBF1179.html
The bottle of 'Boss Cafe Base Hazelnut Latte' looks like this. The content is 340 ml, and you can make 10 cups of latte with this one.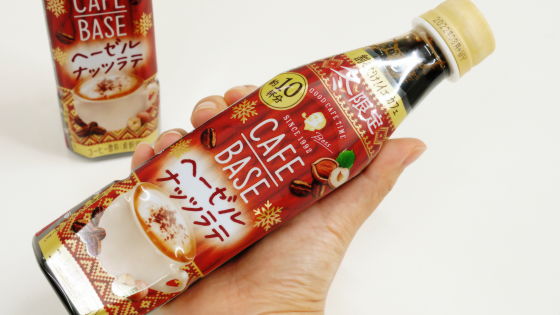 The calories per 100 ml is 53 kcal. Since it is calculated as 34 ml per latte, the calorie for one cup is 18 kcal.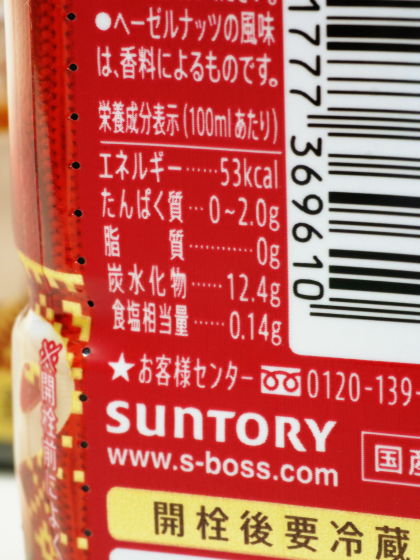 Ingredient names include coffee, sugar, spices, and sweeteners. Coffee beans are from Brazil and Indonesia.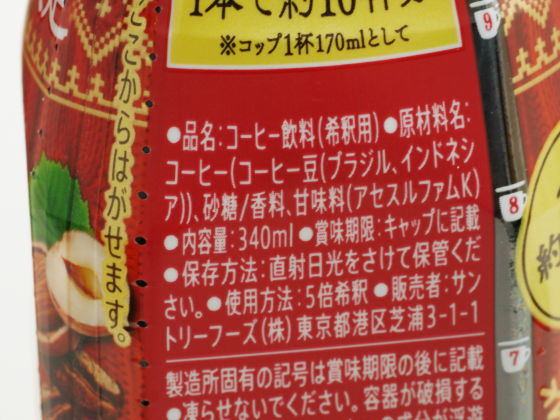 There is a scale on the side of the bottle, so it is convenient that you can easily see the amount of one cup even if you do not weigh it.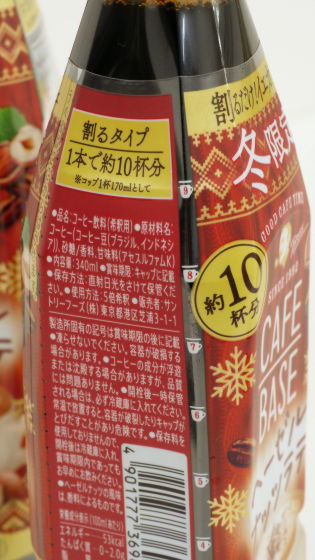 So, I will pour the latte base into the cup at once. At this point, the good smell peculiar to hazelnuts spreads.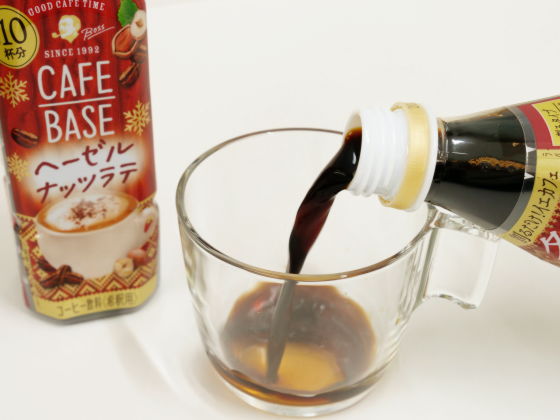 It is assumed that one cup is 170 ml, so the required amount is about this. It looks a little bit, but this is OK.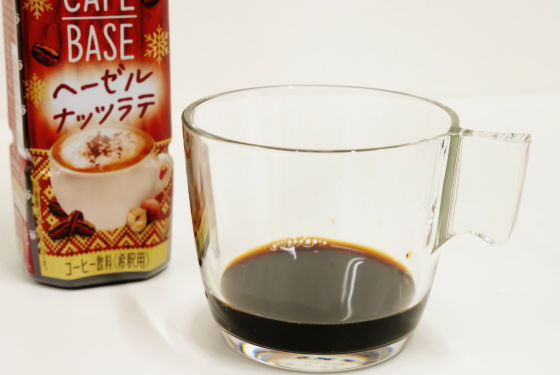 When you pour about four times as much milk as the latte base and drink it, the scent of hazelnuts fluffy through your nose, and the scent is stronger in a good way. You can feel the bitterness of coffee, not just the sweetness of canned coffee with sugar. It has a gentle sweetness because it has a lot of milk, but the bitterness after drinking it is behind, so I feel like I drank coffee.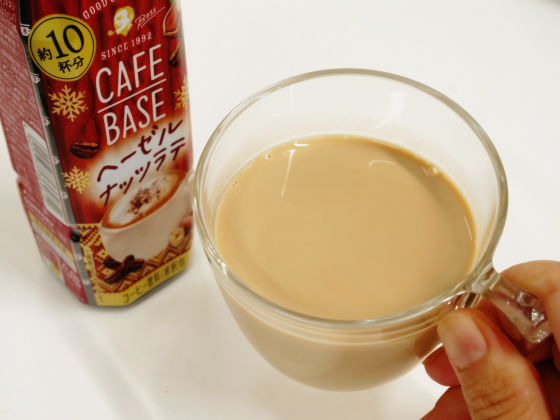 It is said that it has a delicious taste when warmed, so I will warm it in the microwave.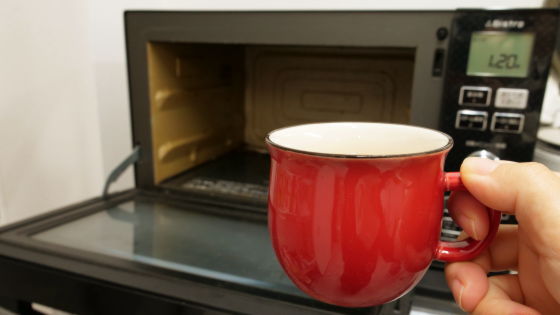 When warmed, it became more mellow and I felt that the spread of the scent improved. You can enjoy the nice aroma of hazelnuts every time you take a sip, so it's definitely a good idea to drink little by little in the cold season.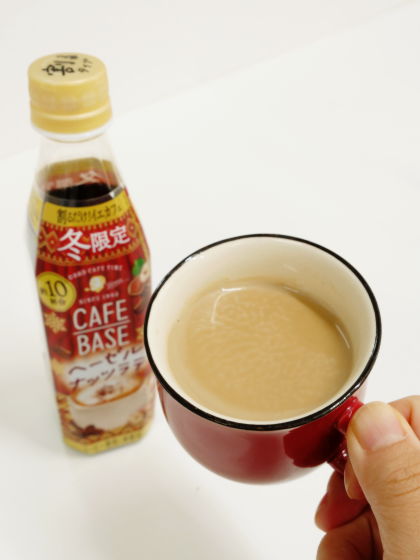 I also warmed up the classic '
Boss Cafe Base Unsweetened
' and '
Boss Cafe Base Modest Sweetness
' and drank it. 'Boss Cafe Base Hazelnut Latte', which I thought 'it doesn't have to be too sweet' when taken alone, is certainly a little sweeter than sugar-free and modest sweetness, and 'I want to eat sweets.' You can see that it is a product that satisfies the desire to drink.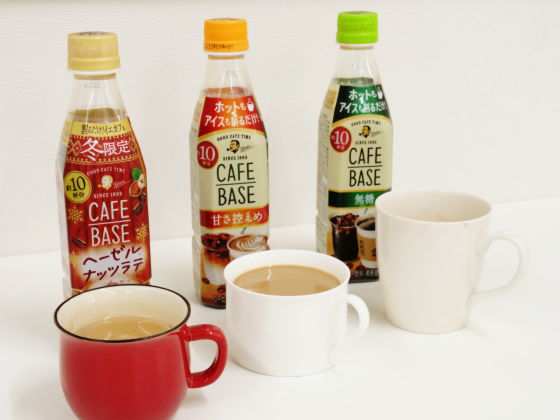 In addition, 'Boss Cafe Base Hazelnut Latte' is 278 yen including tax, and at the time of article creation, 24 bottles are available for purchase at 5371 yen including tax on Amazon.

Amazon | Suntory Boss Cafe Base Hazelnut Latte Concentrated Coffee 340ml x 24 | BOSS | Coffee Beverages Online