Foxconn, known for producing Apple products, announces prototypes of three electric vehicle models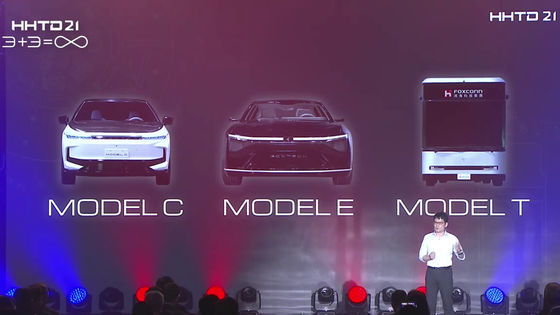 Foxconn, a major Taiwanese manufacturer known for undertaking the production of Apple products and Nintendo Switch at Sharp's parent company, will hold three models at the event 'Hon Hai Tech Day'. Announced an electric vehicle.

Hon Hai Debuts Three Self-Developed Electric Vehicle Models │ Foxconn Technology Group

https://www.foxconn.com/en-us/press-center/press-releases/latest-news/694
Hon Hai Tech Day (HHTD21) Hon Hai Technology Day 10/18 10:18 Live! --YouTube
The 'Model C' is an SUV designed to minimize the space used for mechanical parts and maximize the seating space. The length of the car is 4.64m and the wheelbase is 2.86m, ensuring seats and storage space for 5 + 2 people to ride comfortably. It accelerates to 100km / h in 3.8 seconds and has a cruising range of 700km. Due to the advantage of being manufactured on Foxconn's open platform for electric vehicles, it can be purchased at an affordable price comparable to fuel cell vehicles.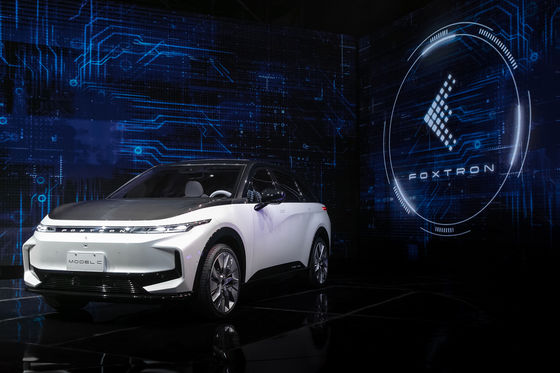 The sedan 'Model E' was jointly developed by Foxconn and the Italian design company Pininfarina. It is the flagship model of a luxury sedan, and it will meet the needs of middle-end and high-end consumers, and at the same time, it will be the first choice for high-quality corporate vehicles. You can use smart applications that seamlessly connect your mobile device to the car and set door opening and closing by face recognition, smart windows, and the interface between the vehicle and the environment. Acceleration performance up to 100 km / h is 2.8 seconds, which is superior to commercially available models of the same class and is 'almost the pace of F1 racing cars'. The cruising range is 750km.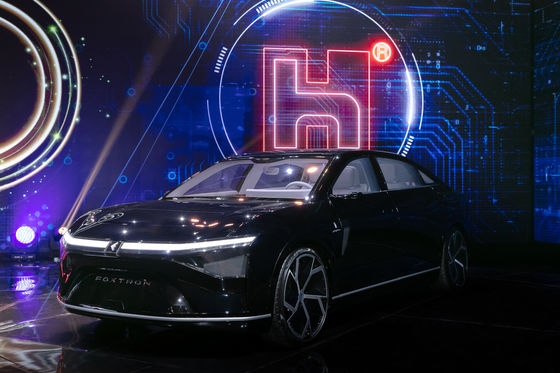 The 'Model T' is an urban bus. With a highly rigid body design and protective performance that meets the regulations and standards of the United States Federal Transport Authority (FTA), 200,000 km acceleration durability test and 1000 at ARTC (Vehicle Research and Measurement Test Center), an automobile research test facility in Taiwan. It has passed the rigid body strength test for more than an hour. The battery can withstand temperatures up to 400 ° C and over, and can travel over 400km. The climbing performance under full load is 25%, and the maximum speed is 120km / h, which provides the driver with relaxed and smooth driving and the passengers with a comfortable and safe trip.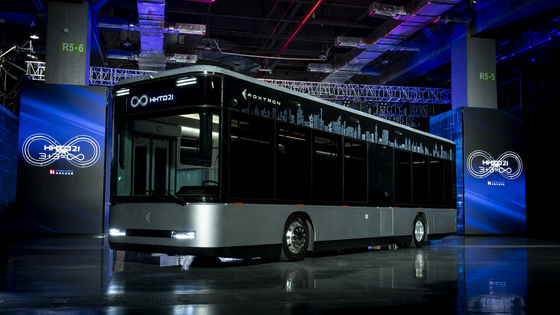 The electric vehicle business is undertaken by Foxtron, a joint venture between Foxconn and Yulon Motor, and Yulon Motor CEO Lilian Yen Chen said, 'Foxtron has played an important role in transforming the automotive industry and automobiles in Taiwan. We are confident that we will lead the development of the production value chain. '