New model of Apple's wireless earphone 'AirPods' has appeared, reborn with spatial audio support & new design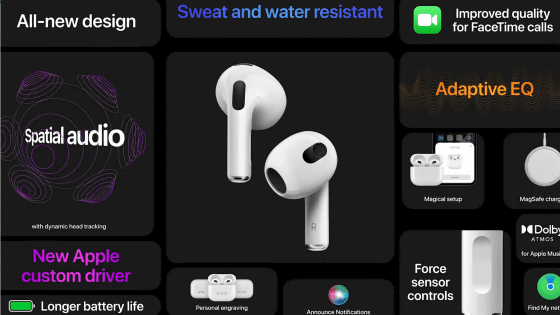 The third generation model of AirPods, which boasts explosive popularity in the wireless earphone market, has been announced. The new design that fits your ears, sweat resistance, water resistance, spatial audio function, etc. are all in one, and it can be used for about 1 hour with just 5 minutes of charging.

Apple Events-Apple (Japan)
https://www.apple.com/jp/apple-events/

Apple Event — October 18 --YouTube


Next, about Apple's wireless earphone 'AirPods'. Apple Music also supports spatial audio by Dolby Atmos.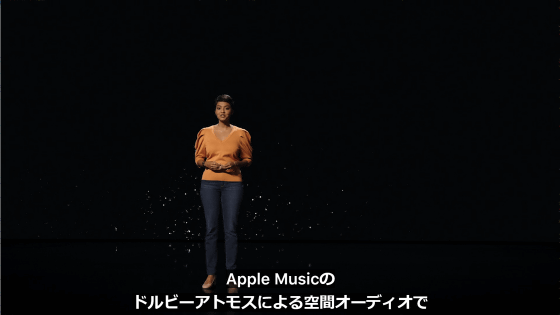 Spatial audio with dynamic head tracking can be enjoyed on all Apple devices from iPhone to iPad, Apple TV and Max.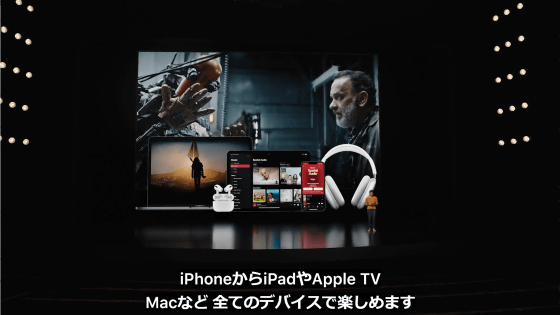 And to bring this spatial audio experience to more users, Apple has announced the 3rd generation AirPods.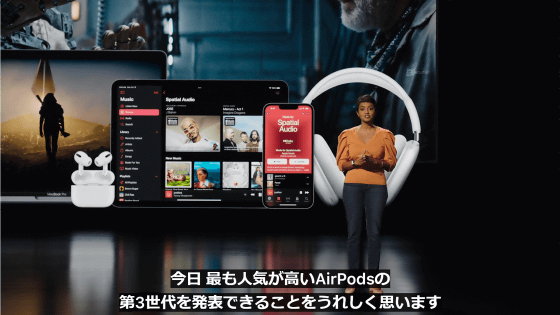 Has sweat and water resistance ...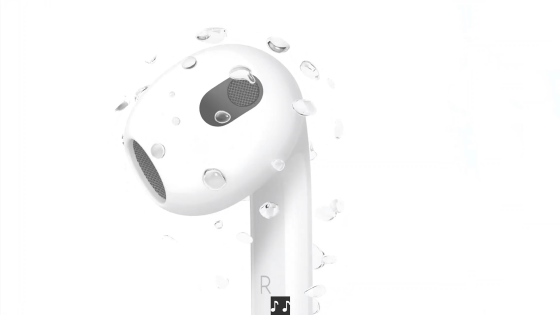 The design is also new. The characteristic is that the stem part is short.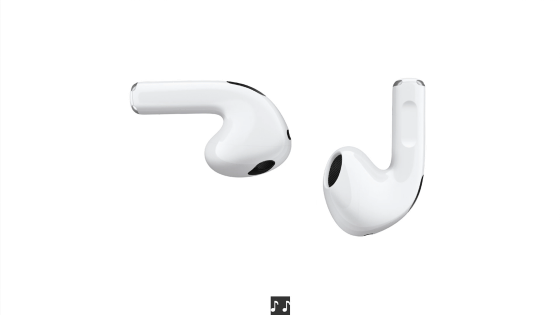 There is also a dedicated charging case Mochiron.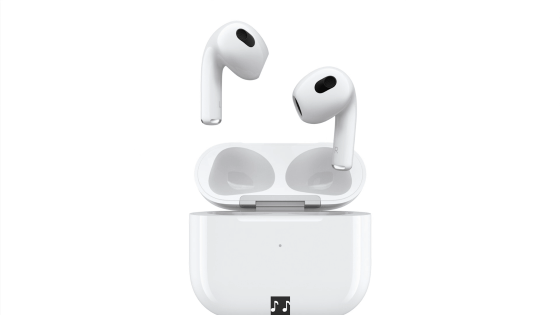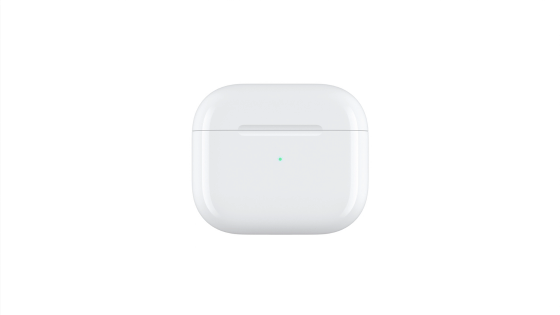 Introducing the 3rd generation AirPods that support spatial audio.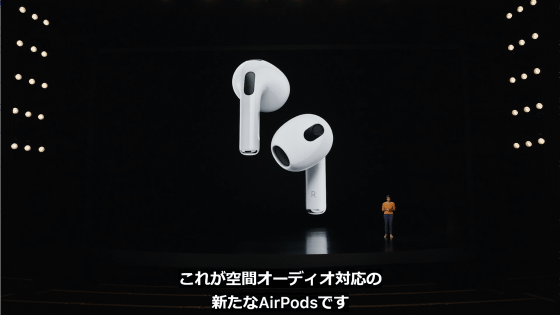 Not only the appearance but also the contents are newly designed.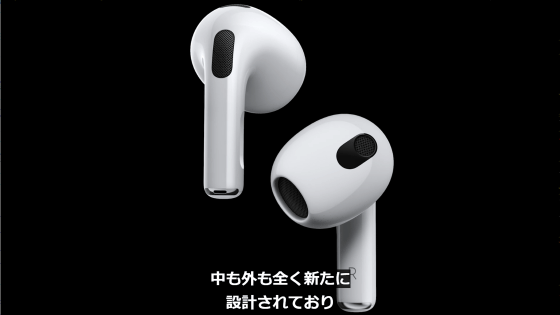 The stem part is equipped with a pressure sensor, which allows you to control music and calls.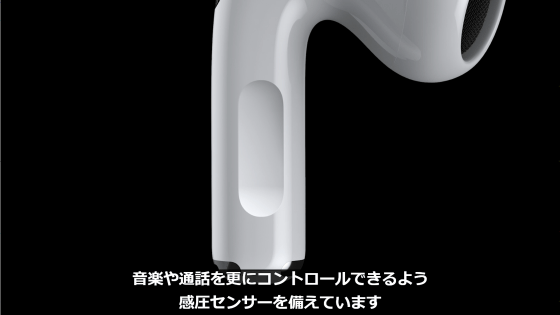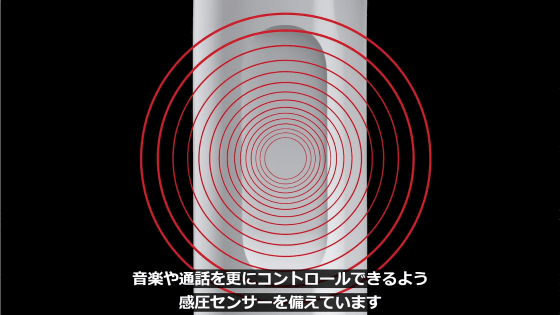 In addition, the driver has been newly designed to achieve the best sound quality.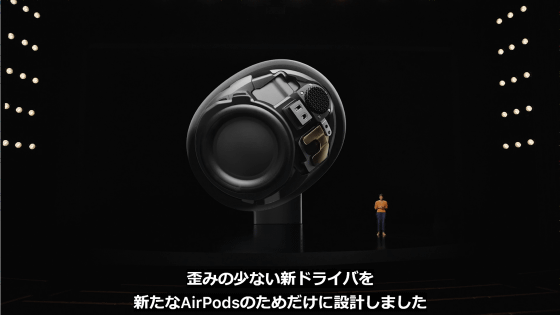 This achieves a powerful bass range and a light and clear treble range.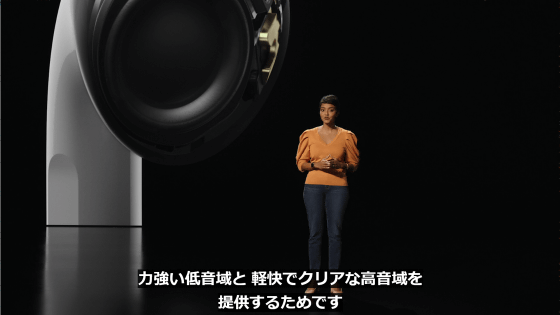 In addition, it is sweat and water resistant so that it can be used during heavy workouts and even in the rain.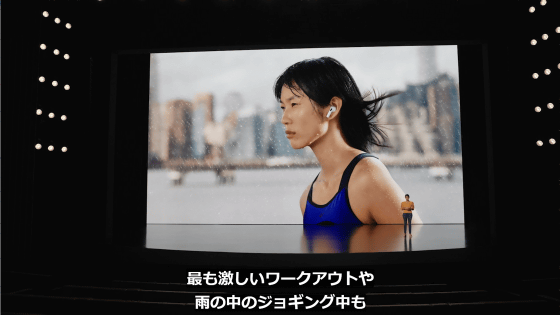 In addition, it is said that two methods are adopted to correspond to many ear shapes. ......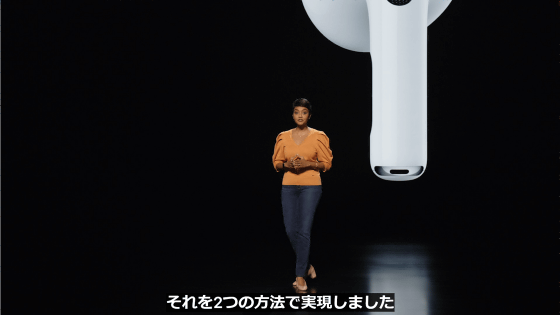 One has been redesigned to fit as many ears as possible.



The other is the adoption of adaptive equalization.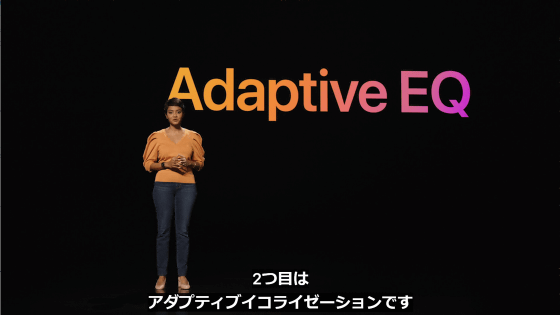 Adaptive Equalization is a groundbreaking sound feature first introduced on AirPods Pro that adjusts the audio frequency to match the audible sound to the original sound, providing a real-time, personalized audio experience for the user.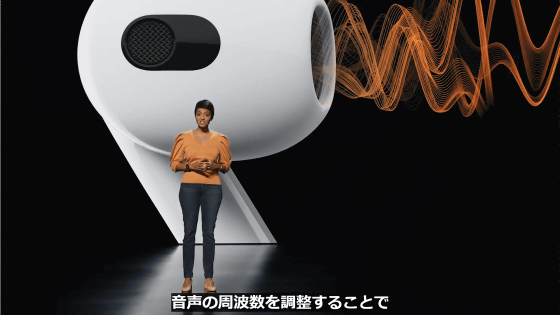 This gives AirPods a magical musical experience all day long.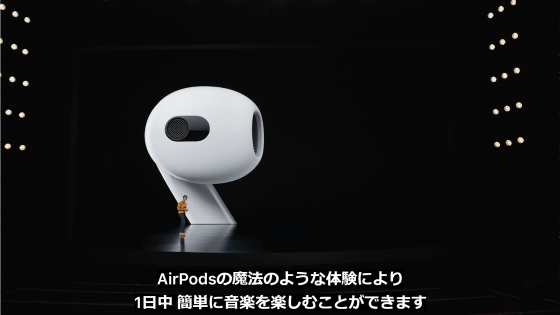 It is easy to handle because it can be automatically paired with all Apple devices with a single touch.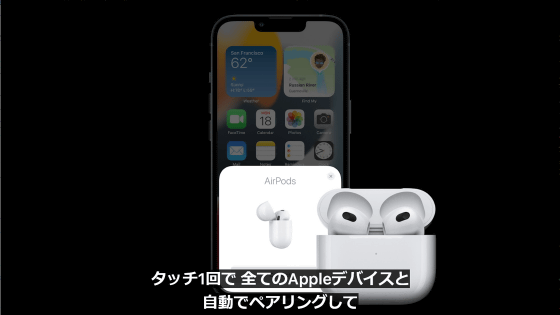 In addition, the improved battery life enables continuous playback for up to 6 hours.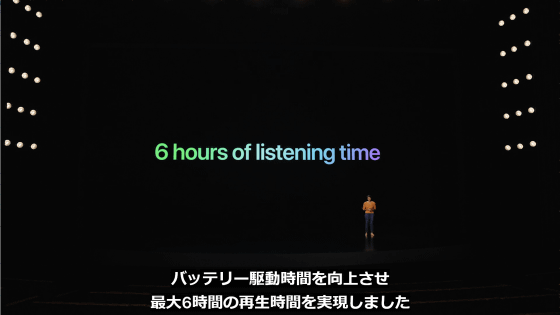 Another point is that it can be used for 1 hour with just 5 minutes of charging. Fast charging is an important point for wireless earphones that have a poor battery life.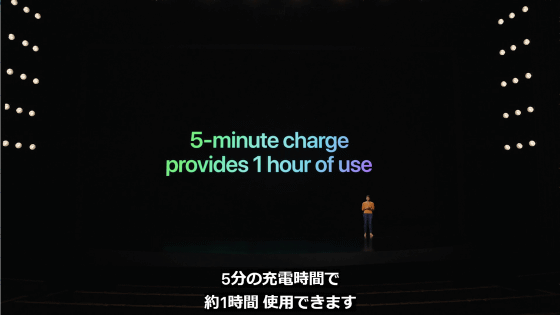 AirPods can be fully charged 4 times with a dedicated charging case.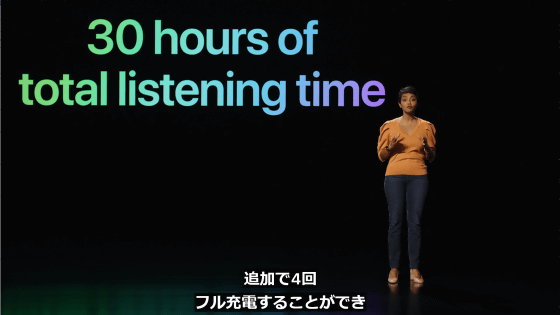 In other words, a total of 30 hours of playback is possible.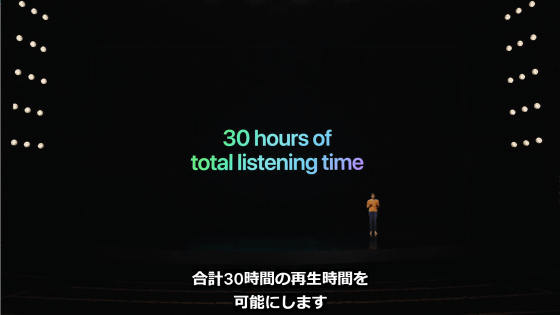 In addition, the dedicated charging case supports charging with a MagSafe charger.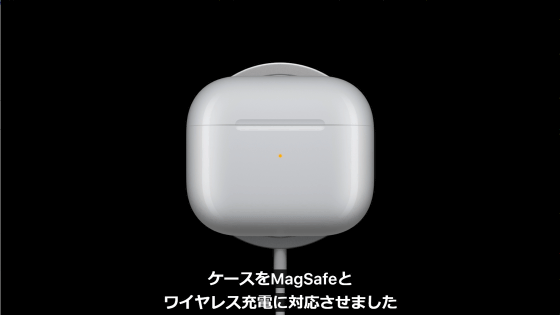 Below is an image summarizing the features of the 3rd generation AirPods.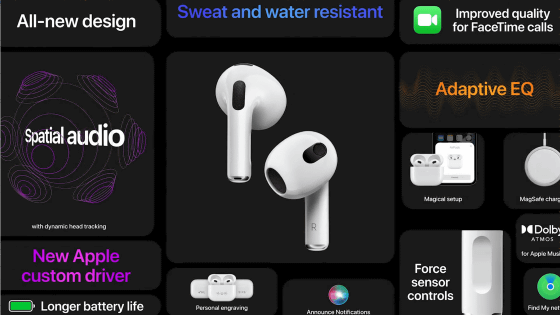 The price is 179 dollars (about 20,000 yen).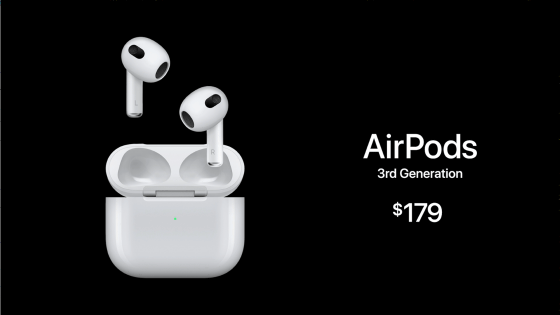 Orders can be made from today.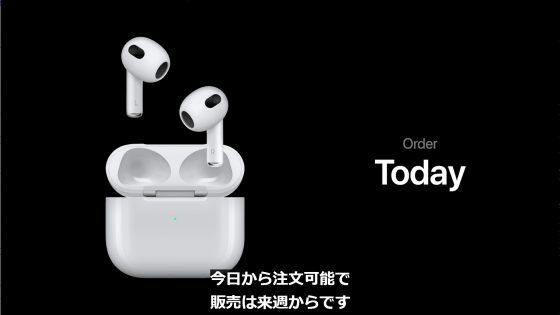 Sales are scheduled for next week.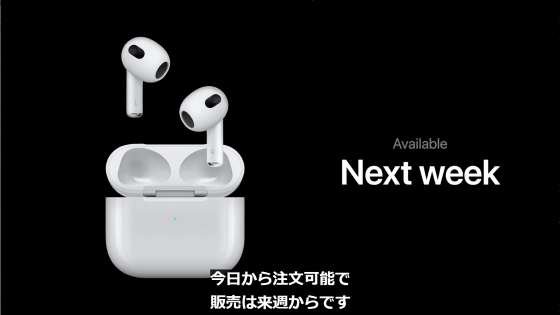 As a result, Apple's lineup of earphones and headphones will be as follows. 2nd generation AirPods will be sold together.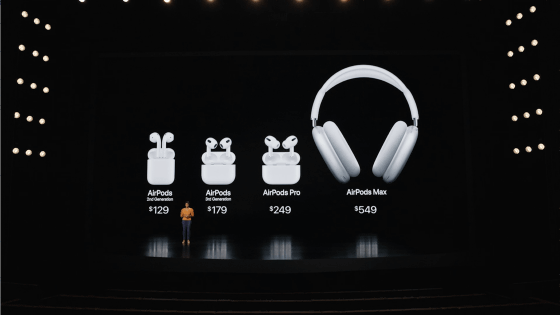 The movie that introduces the 3rd generation AirPods that supports spatial audio is as follows.

All-new AirPods with Spatial Audio | Apple --YouTube