Haagen-Dazs new 'Strawberry Chocolat Parfait' with crispy cookies and elegant strawberry ice cream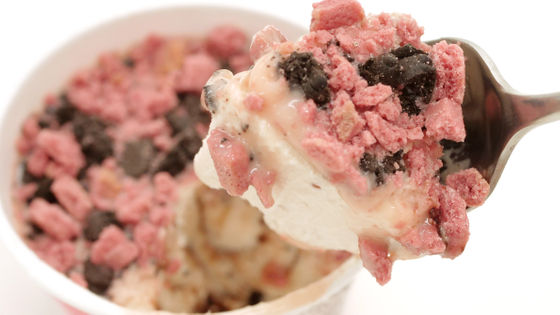 A new product 'Strawberry Chocolat Parfait ' that reproduces the taste of parfait has appeared on the ice cream brand Haagen-Dazs on October 12, 2021 (Tuesday). I heard that strawberry ice cream with gorgeous sweetness and moderate acidity was mixed with chocolate sauce with an elegant and rich taste, so I actually tried to see what it tasted like.

'Mini Cup' Strawberry Chocolat Parfait '' October 12, 2021 | Haagen-Dazs Japan

https://www.haagen-dazs.co.jp/company/newsrelease/2021/_1004.html
The 'Strawberry Chocolat Parfait' looks like this.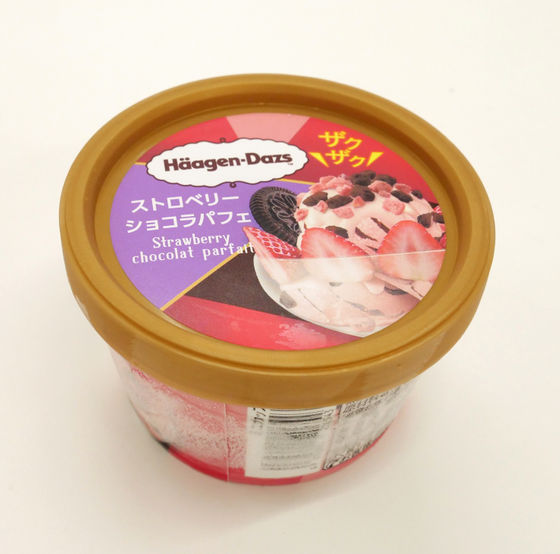 Cream and strawberry puree are used as raw materials. The calorie is 257 kcal per piece.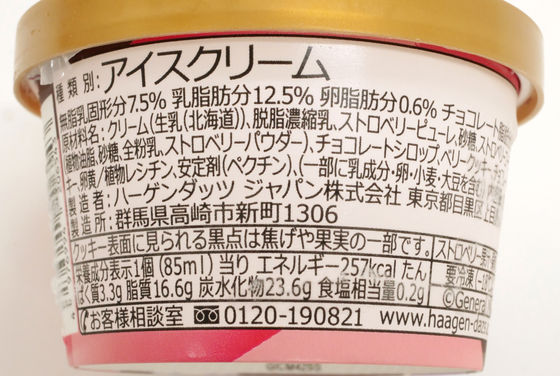 First, remove the outer lid and peel off the inner lid of the vinyl.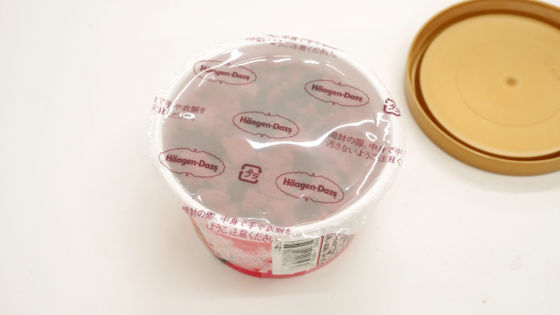 Contents is like this.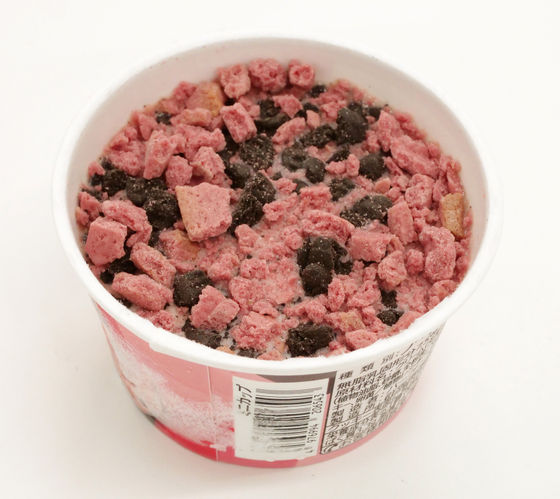 Sprinkled with berry cookies and chocolate cookies.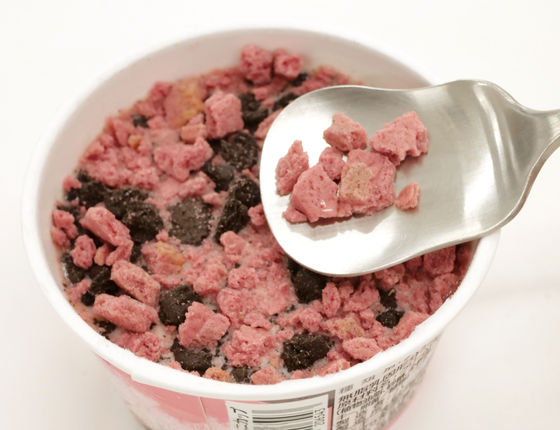 I was worried about the cross section, so I cut it with a knife. You can see that the chocolate sauce is mixed in the white strawberry ice cream in a thin streak.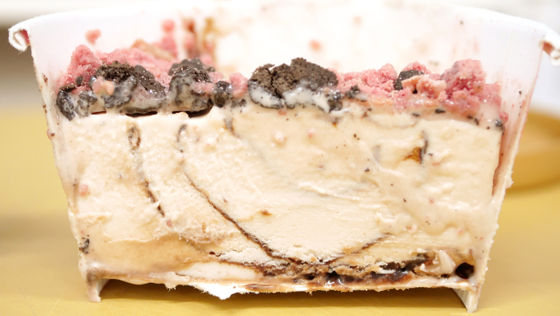 The first thing you visit when you put it in your mouth is the crunchy texture of the chewy cookie. Berry cookies have an elegant sweetness and a slight acidity, and chocolate cookies have a slight bitterness. The richly sweet strawberry ice cream was mixed with the fragrant chocolate sauce to create a highly satisfying dish.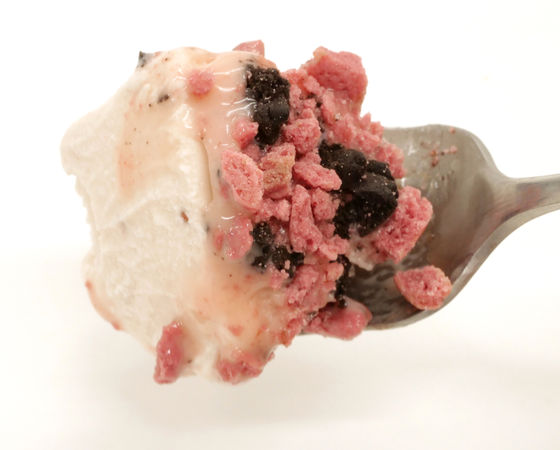 The price of 'Strawberry Chocolat Parfait' is 318 yen including tax. It is on sale for a limited time at FamilyMart stores nationwide except for some stores.