The PS5, which is scarce all over the world, has been criticized by major electronics retailers for 'using it as a bait to encourage them to join a paid plan of 20,000 yen per year.'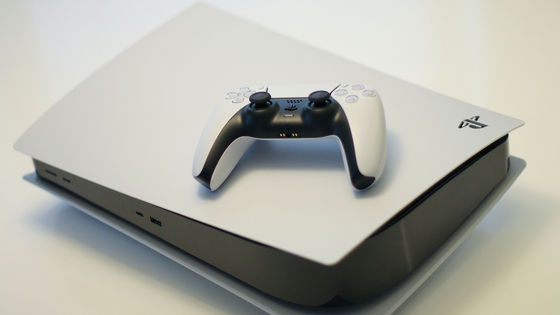 Best Buy
, the world's largest consumer electronics retailer in the United States and Canada, has notified customers that it has received the PlayStation 5 (PS5) game console, which is running out of stock around the world, and will resume sales. .. However, it turned out that this PS5 can only be purchased by those who registered for the $ 199.99 (about 23,000 yen) annual fee plan that was just created, so it was criticized by customers who were waiting for PS5. The voice is rising.
This is madness: Best Buy PS5 restock requires a $ 200 membership | Tom's Guide
https://www.tomsguide.com/news/this-is-madness-best-buy-ps5-restock-requires-a-dollar200-membership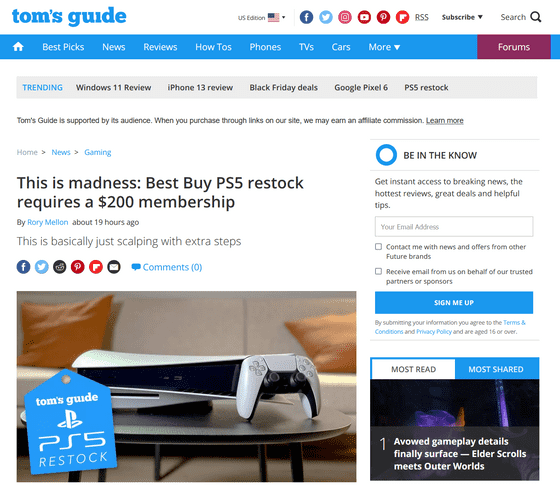 BestBuy October 11th 12:25 PM PT TotalTech Members only.: PS5restock

https://www.reddit.com/r/PS5restock/comments/q5zn8o/bestbuy_october_11th_1225_pm_pt_totaltech_members/
In early October 2021, Best Buy launched Totaltech, a new membership system that offers 24-hour technical support, free shipping, and up to 24 months of product protection. The price is $ 199.99 per year.
After that, on October 11, Best Buy announced the restocking and resale of PS5. The appearance of PS5, which is running out due to a global shortage of chips, pleased gamers, but it turned out that it was necessary to subscribe to Totaltech to purchase this PS5, and a thread was set up on Reddit on the overseas bulletin board. Has been criticized.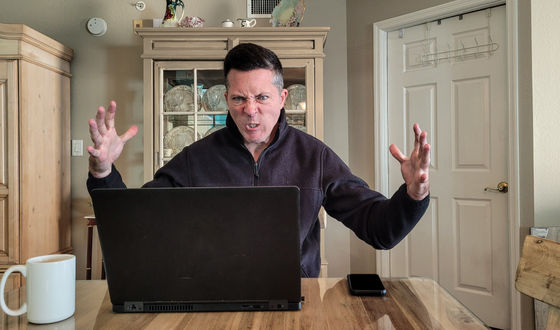 'I was thrilled to find out that I had to pay an extra $ 200 just to get a $ 500 console,' said Reddit user Mobsteroids. 'Fucking capitalism.'


In affirmative opinion to Best Buy, falkentyne said, 'It's clear that you can get benefits from paying for premium services, and that's how the free market works. These premium services are everywhere now. Complaining about it doesn't change the market trend. It's a valuable service for those who need it, they just choose to buy or not buy as needed. ' increase.


Tom's Guide of overseas media said, ' GameStop and others have sold PS5 exclusively for members, and it is not only the best buy that has adopted such a mechanism. However, the problem is the cost, for example, the members of GameStop. The ship was $ 15 a year (about 1700 yen). '

Tom's Guide called the best-buy mechanism 'crazy,' and 'may have wanted to take advantage of the appeal of PS5 restocking to encourage people to sign up for membership. This method is not well accepted by gamers who simply want to get the PS5 only. '