He pointed out that how technology affects children's academic ability depends on how they are used, and is the method of limiting usage time obsolete?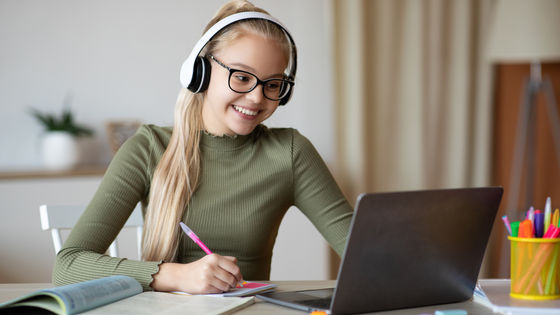 With the pandemic of the new coronavirus increasing the opportunities for children to use smartphones and tablets, learning using digital devices is becoming indispensable in educational settings. There, digital education experts discussed the relationship between education and technology, taking up the results of several studies on 'time for children to keep looking at the screens of digital devices.'

Children live online more than ever – we need better definitions of'good' and'bad' screen time

https://theconversation.com/children-live-online-more-than-ever-we-need-better-definitions-of-good-and-bad-screen-time-168650
Associate Professor Cheryl Brown and Associate Professor Kathryn MacCallum, who study e-learning and digital education at the University of Canterbury, New Zealand, said, 'The viewing time (
screen time
) that children spend watching the screen is just Some are enjoying entertainment, while others are valuable learning times, and the boundaries are ambiguous. ' For example, YouTube has educational videos that can be used as teaching materials for lessons, and the popular online game '
Minecraft
' is known to lead to educational and socially rich learning opportunities. Brown et al. Pointed out.
In fact, Minecraft has been used as a teaching material in Swedish schools.
Minecraft as a compulsory subject at a Swedish school --GIGAZINE

by
makototakeuchi
Therefore, a research team at the University of Auckland, New Zealand's research project,
Koi Tū: The Center for Informed Futures
, conducted a study scrutinizing various academic papers investigating the effects of screen time on children and adolescents. As a result, it was confirmed that 'there is a wide range of associations between excessively long screen times and problems related to learning and lifestyle.' On the other hand, it was also found that the relationship between screen time and children's problems is not definitive, and that screen time, like many other causes, is 'only one of the factors that can adversely affect children.' It was said that.
It also turns out that the 'type' of screen time is important. Specifically, it is said that the only adverse effect on children is when they are passively looking at the screen, and no adverse effect was seen with interactive usage. On the contrary, bilateral screen times have been shown to have a positive impact on children's learning, such as 'improving learning effectiveness and strengthening cognitive function.'
In 2018, the Ministry of Education, Culture, Sports, Science and Technology of New Zealand announced the
results of a study that 'children who use digital devices in class had lower grades in subjects such as mathematics and science than children who did not.' rice field. However, many experts are skeptical about the effectiveness of this study, and in a large
(PDF file) study
in 2019 that cross-analyzed educational papers published between 2012 and 2018, 'Mathematics' , literacy education, if you use the digital technology in order to support foreign language learning, the reverse that there is likely to be a positive impact on the achievement of '
conclusion
has come out.
For this reason, Brown and colleagues think it's important to focus on how children spend their digital devices, not the time they spend. For example, when learning about the solar system, 'Instead of watching a video on the theme of the solar system on YouTube, you can manipulate the position and size of the planet with a simulator using augmented reality (AR) technology and mobilize all your knowledge and imagination to study. It is said that a method such as 'to do' can be considered.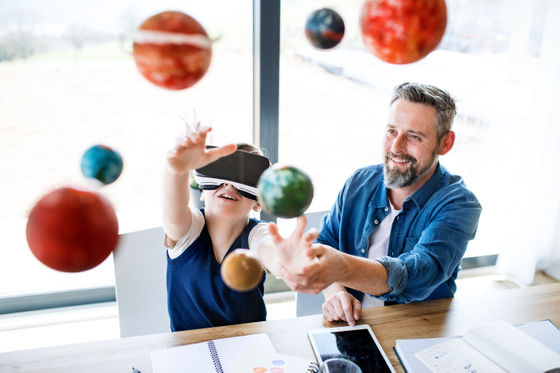 At the end of Mr. Brown et al., 'In recent years, it has become inevitable for children to be involved in digital technology, but by reviewing the way screen time should be, the adverse effects of digital devices that have become familiar to children will be adversely affected. While avoiding it, you can increase the benefits of digital devices. To do so, you will need to scrutinize 'what you get and what you lose with technology' more carefully than ever before. ' I concluded.

in Note, Posted by log1l_ks