Camera review of 'Samsung Galaxy Z Fold3 5G' that can shoot any scene with 5 cameras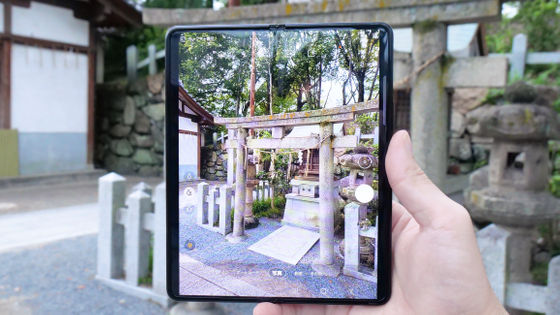 Introduced by Samsung in October 2021, the foldable smartphone '
Galaxy Z Fold3 5G
' is a triple camera with 12 million pixels for the main camera, and a front camera with 4 million pixels in the inner main display and the outer cover display. And built-in 10 million pixel cover camera. It is said that a total of 5 cameras will play an active role in every scene from face recognition to selfies, landscapes and video shooting, so I actually checked the camera performance.
Galaxy Z Fold 3 5G | Galaxy Official (Japan)
https://www.galaxymobile.jp/galaxy-z-fold3-5g/
Galaxy Z Fold3 5G SC-55B | Smartphone (5G) | Products | NTT DoCoMo
https://www.nttdocomo.co.jp/product/sc55b/
In this article, we will review the camera performance of the Galaxy Z Fold 3 5G. You can check the appearance and results in the following articles.
Folding smartphone 'Samsung Galaxy Z Fold3 5G' photo review --GIGAZINE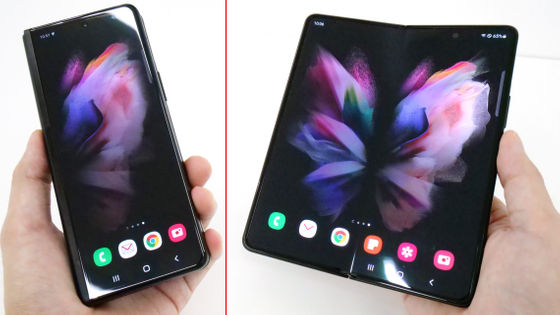 Folding smartphone 'Samsung Galaxy Z Fold3 5G' that can be expanded and used like a large screen tablet I checked whether the benchmark and specifications are similar to tablets --GIGAZINE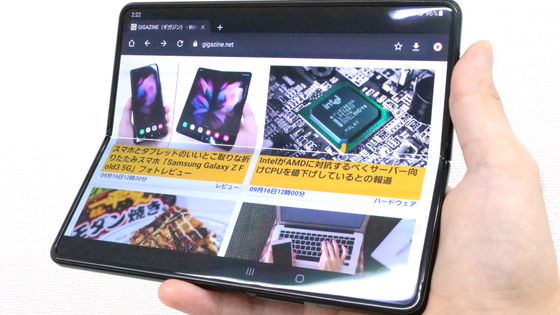 ·table of contents
◆ Main camera (ultra-wide-angle, wide-angle, telephoto)
◆ Front camera of main display
◆ Cover camera for cover display
◆ Main camera (ultra-wide-angle, wide-angle, telephoto)
The main camera of Galaxy Z Fold3 5G is a three-lens configuration of a super wide-angle camera, a wide-angle camera, and a telephoto camera from the top, and the number of pixels is 12 million pixels.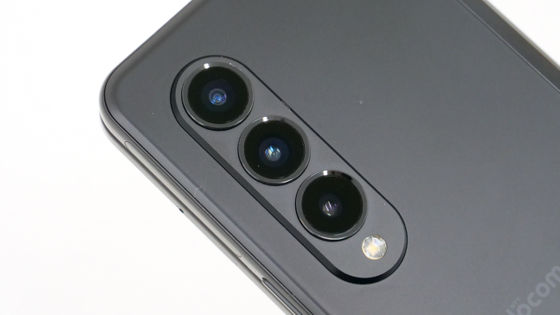 The most distinctive feature of the Galaxy Z Fold3 5G camera is the 'capture view mode'. To use it, tap 'Capture view' in the upper left.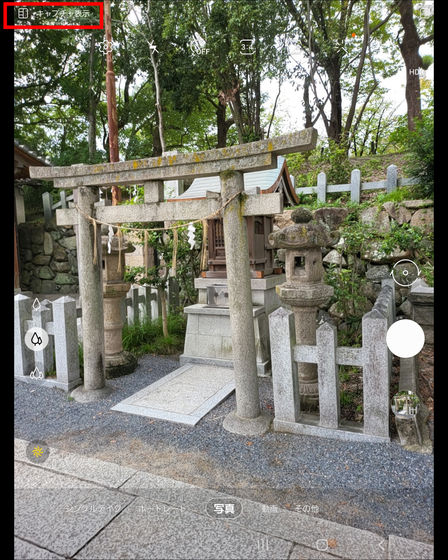 Also, even if you angle the hinge while the camera app is running, it will automatically switch to capture view mode.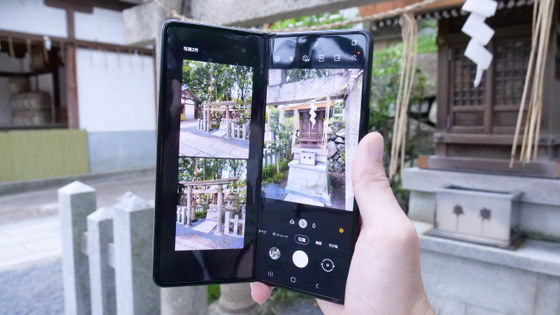 In this mode, a few photos taken most recently are placed on the left side of the screen, and a UI such as the image captured by the camera and the shutter button is placed on the right side of the screen, so you can use all the functions of the camera app while watching if you are taking good pictures. Possible. Shooting is very smooth because you don't have to check the photos taken from the gallery every time you take a picture.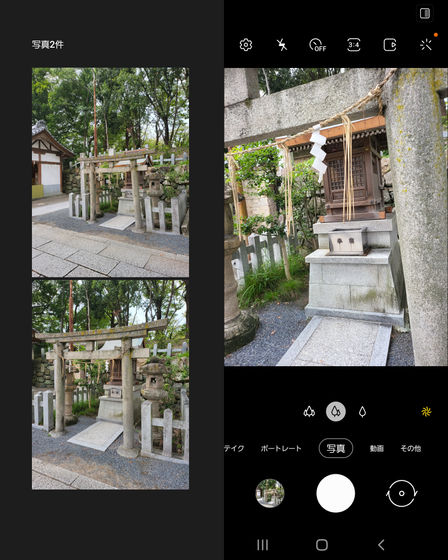 You can seamlessly change the camera used and the zoom factor by tapping any of the three tree icons or dragging left or right where the three icons are lined up.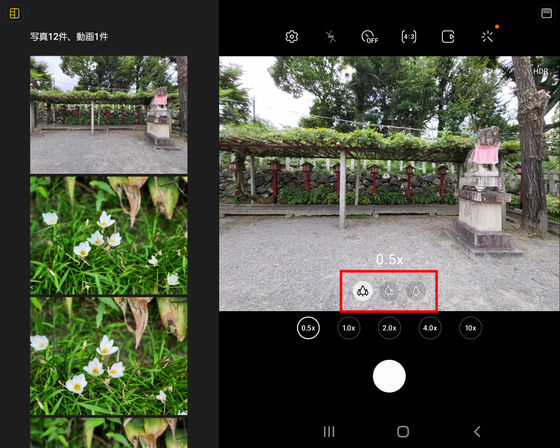 As the name suggests, the ultra-wide-angle camera with a viewing angle of 123 degrees can capture a very wide range of photographs. The following is what I actually shot.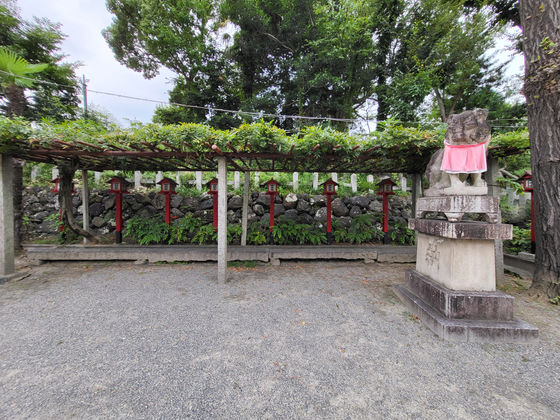 A standard wide-angle camera is used from 1x to 1.9x.



After 2x, shoot with a telephoto camera.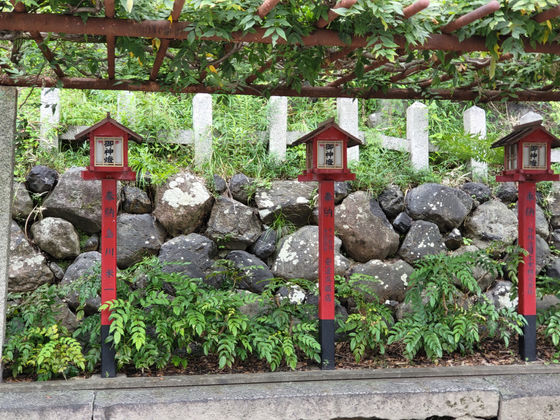 The telephoto camera has a zoom of up to 10x, which is 2x optical and 5x digital, so you can get closer to the subject.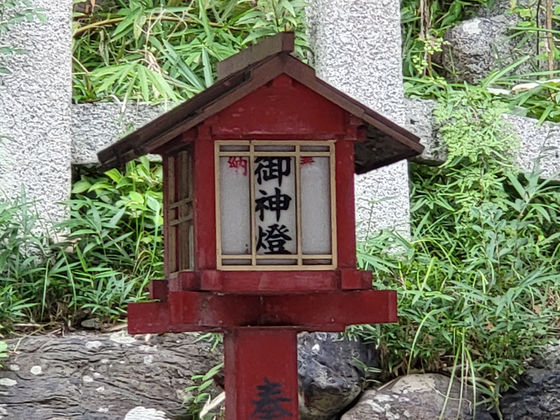 The 'portrait mode' that allows you to shoot with a wide-angle camera and a telephoto camera looks like this. The bokeh of the background can be edited freely, and the phenomenon of 'the boundary between the subject and the background blending', which is common in the portrait mode of smartphones, did not occur, and I was able to take a clear picture.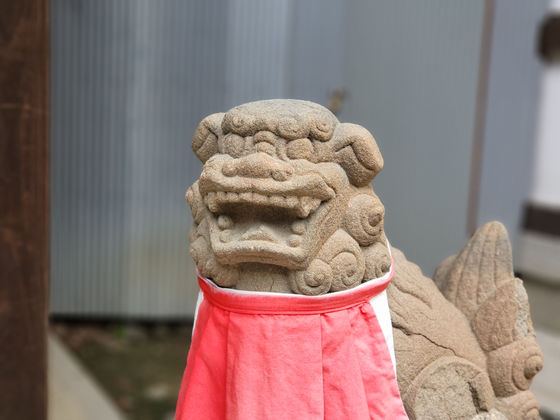 Video is available in 5 video sizes: 'UHD (3840 x 2160) / 60fps', 'UHD / 30fps', 'FHD (1920 x 1080) / 60fps', 'FHD / 30fps', and 'HD (1280 x 720) / fps'. It is possible to take a picture. The following is a trial shot with 'UHD / 60fps'.


4K / 60fps movie shot with Samsung Galaxy Z Fold3 5G-YouTube
As it is 4K, the ripples of flowing water are well captured.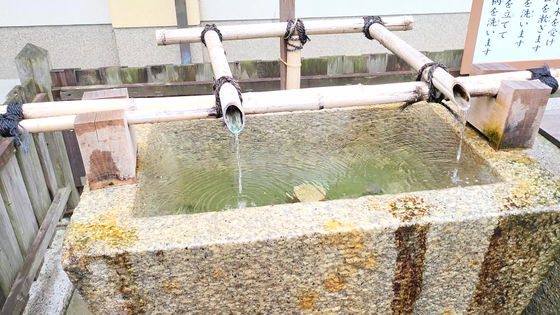 If you zoom to the maximum, the roughness will appear, but it can be said that it is necessary and sufficient for a smartphone movie.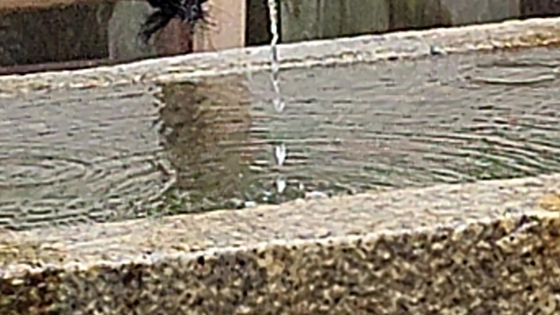 In addition, 'Night mode' that allows you to shoot a night view with an exposure time of up to 3 seconds ...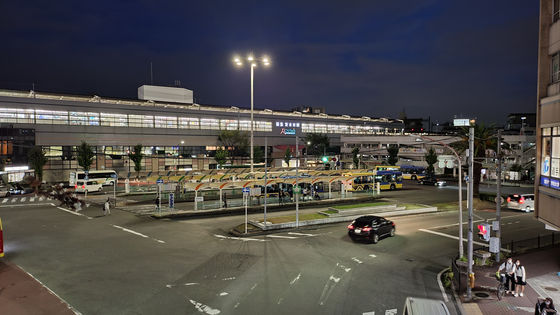 There is a 'meal mode' that allows you to take delicious food. In this 'meal mode', you can move the focus area by dragging, and you can enlarge or reduce the area by dragging the frames at the four corners of the focus area.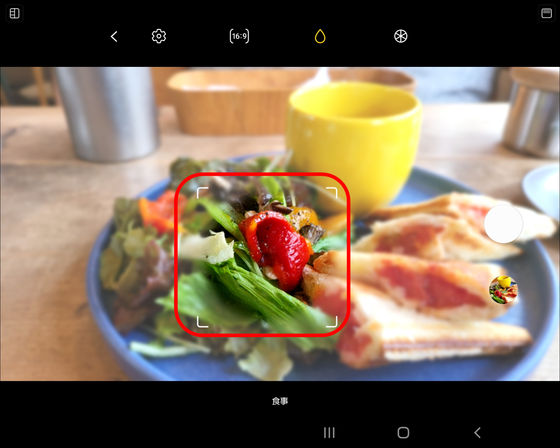 By changing the focus area, you can take a delicious picture of the entire plate as shown below ...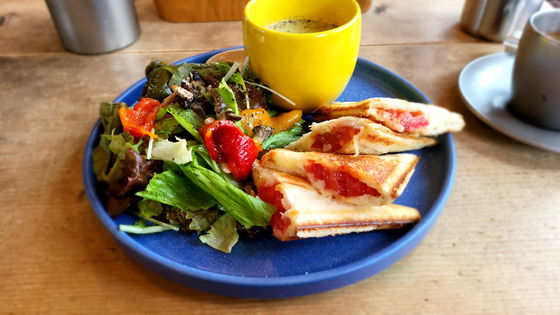 You can focus only on the parts that you want to pay particular attention to.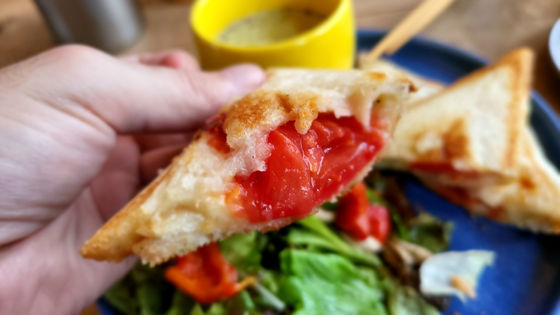 Another feature of the Galaxy Z Fold3 5G is the 'single take' that AI automatically creates multiple movie clips and photos based on the video taken for about 10 to 15 seconds.

When you play the following movie, you can see the original video actually shot in single take mode and 4 movie clips automatically created by AI from it. The movies created by AI are unedited except that they are connected with subtitles, but all of them have impressive music and reverse playback effects, so they have a full-fledged finish, so they can be used as they are on TikTok etc. It looks like you can upload it.


Single take mode of 'Samsung Galaxy Z Fold3 5G' that AI automatically creates movie clips --YouTube
In single take, not only movie clips but also black-and-white images ...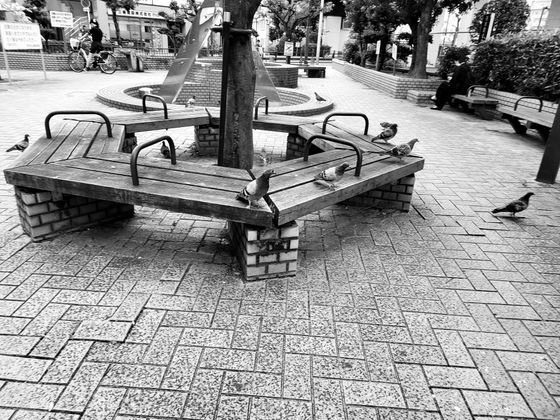 A photo with a nostalgic color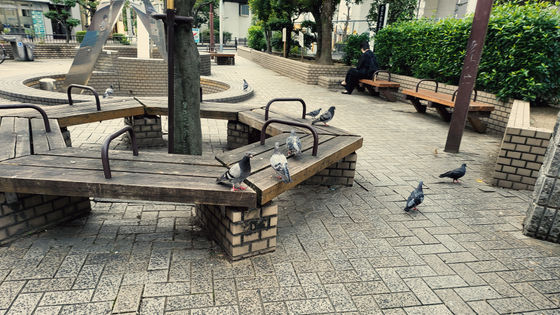 A total of 10 to 15 photos and videos taken with different timings and filters, such as the best shots selected by AI, will be generated. Since these are automatically generated, they are not suitable for shooting what you want, but it seems that you can use it as an image or video of an interesting moment you took by chance and post it on SNS.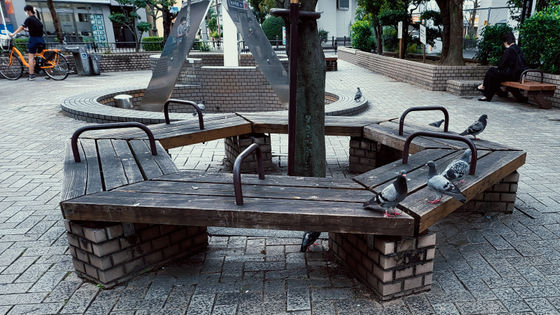 ◆ Front camera of main display
The main display has a built-in 4-megapixel front camera that can be used for face recognition and selfies.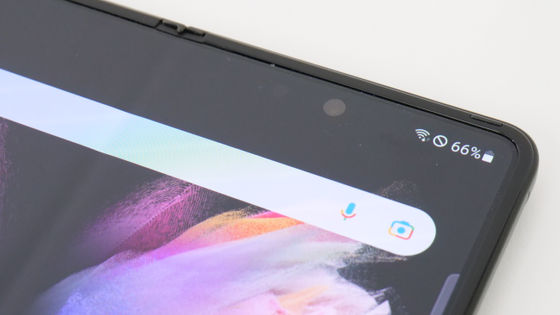 Watch the movie below to see how smooth the face recognition of the Galaxy Z Fold3 5G is.

Check out the explosive facial recognition of 'Samsung Galaxy Z Fold3 5G'-YouTube


If you point your face at the display, you won't have a second to get the following signal to indicate that face recognition is in progress, so you don't have to worry about unlocking.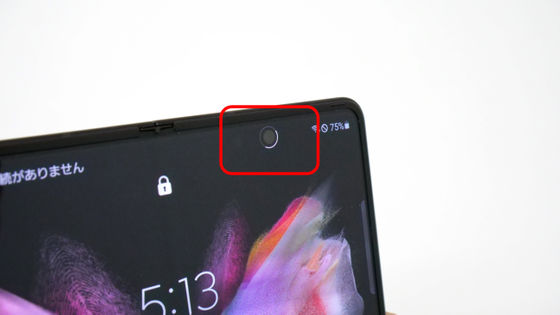 The camera is under the display, so you usually don't know where the lens is unless you look carefully.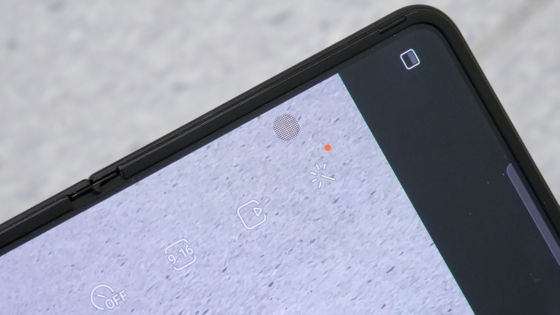 When you enable SELPHY, it will be surrounded by a black border so you can see where the front camera is.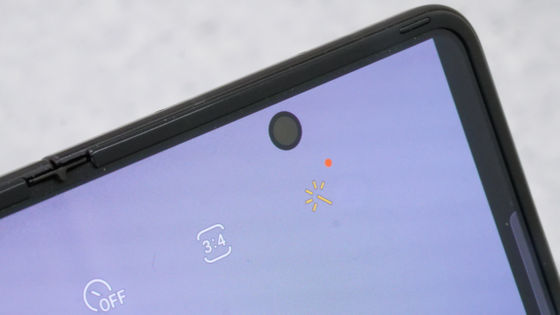 Therefore, the situation of 'I don't know where to look on the big screen when taking a selfie' does not occur.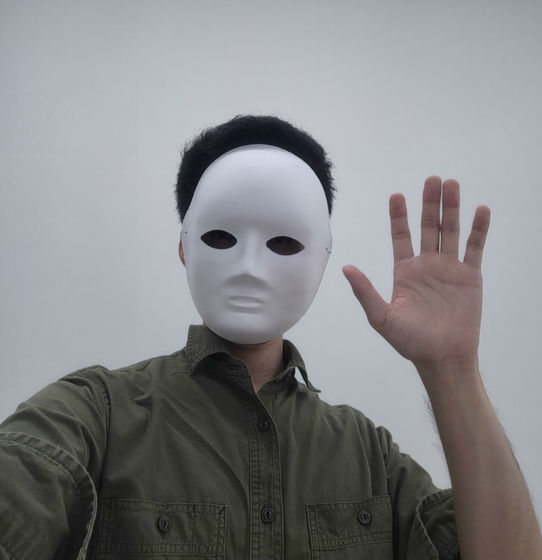 ◆ Cover camera for cover display
Since the cover display also has a cover camera, face recognition and selfies are possible even when folded. The cover camera has 10 megapixels and can take clearer pictures than the 4 megapixel front camera under the main display, so this is more suitable for selfies.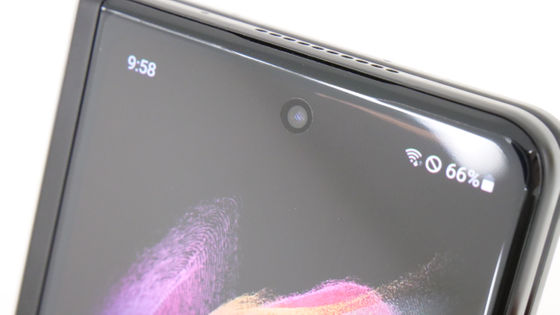 Also, if you tap 'Selfie' displayed in the upper right while taking a selfie on the cover display ...




The image from the main camera, not the cover camera, is displayed on the cover display. The performance of the main camera itself is not unusual for a 2021 smartphone, but it is hard to find a smartphone that can take a selfie with 12 megapixels. Therefore, the Galaxy Z Fold3 5G seems to be a perfect smartphone for taking selfies.