The price of timber, which had been soaring with the new corona, suddenly plummeted, and the price fell to one-third in three months.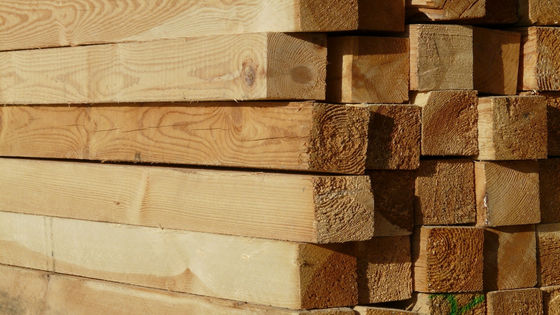 Due to the influence of the new coronavirus, the price of timber, which had been soaring since the end of 2020, suddenly dropped. Not only are retailers screaming in stock in anticipation of continued soaring prices, but price drops have caused several sawmills to shut down.

Lumber crash leads to'blowout' sales as prices crater | CBC News

https://www.cbc.ca/news/business/lumber-prices-1.6177016
In response to the outbreak of the new coronavirus infection (COVID-19) that occurred in 2020, the government expanded remote work and launched a huge fiscal mobilization and low interest rate policy, and in North America, 'new construction in the suburbs' There is a trend of 'building or remodeling the house in which we live', and in the latter half of 2020, there was an increase in demand for housing construction, which greatly exceeded the level of the average year.
On the other hand, in North America, there was a long shortage of trees due to the loss of many trees due to insect damage
caused by bark beetles in the 2000s and wildfires in 2017-18.
A situation occurred in which the place was forced to close, resulting in a large supply shortage of timber. As mentioned above, the price of timber was soaring, which is called
'wood shock
', because the demand for timber increased and the supply decreased at the same time.
Why is the price of timber soaring? --GIGAZINE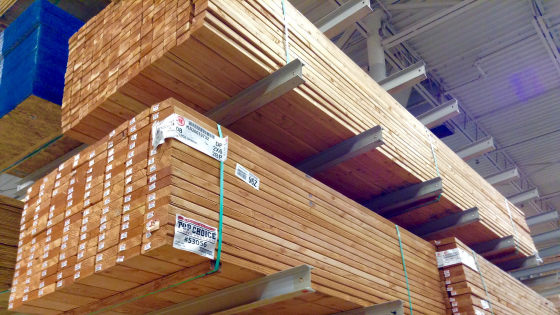 by
Mike Mozart
The North American wood shock, which has lasted for about 18 months, has finally come to an end, and it is now talked about that wood prices have turned sharply. According to the Canadian public broadcaster CBC, the price of 2 x 4 inches 8 feet (5 x 10 cm 2.4 meters) timber was $ 12.65 CAD on June 1, 2021, but in September. As of the 15th, it was 3.95 Canadian dollars (about 342 yen), which is about one-third.
While timber prices are soaring, futures trading is rampant among retailers to pay in advance for timber to be supplied in the future, and they bought it at a high price in response to this plunge. The number of sawmills that have been forced to shut down due to the plunge in timber prices is increasing, as well as screams from traders who have inventories.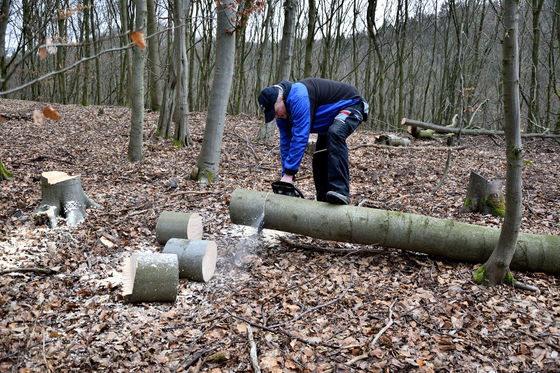 Liz Kovach, chairman of the Western Retail Lumber Association, a timber and building materials retailer association in western Canada, said of the plunge: 'With the arrival of summer, a warm climate and nationwide deregulation of COVID-19 regulations have been brought about. As a result of more opportunities to go on a trip, the trend regarding new housing and renovation has disappeared and the bubble has collapsed. ' CBC called the change in timber prices a 'roller coaster of prices,' and reported that now is an opportunity for those who have postponed home remodeling or do-it-yourself plans due to soaring timber prices.


in Note, Posted by darkhorse_log