Google search now supports dark mode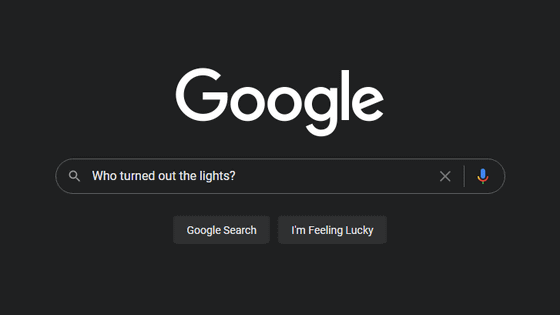 There are many operating systems and web browsers that support dark mode, but Google Search also now supports dark mode. This makes it possible to dye every aspect of your browsing experience with Google products in black.

Dark theme now available on Google Search Desktop --Google Search Community

https://support.google.com/websearch/thread/125141564/dark-theme-now-available-on-google-search-desktop
Google.com dark mode is rolling out to everyone | Ars Technica
https://arstechnica.com/gadgets/2021/09/google-com-dark-mode-is-rolling-out-to-everyone/
Chrome, Google's web browser,
supports dark mode on
both mobiles and PCs. When dark mode is turned on in Chrome, when I open a new tab, the whole screen turns black as shown below ...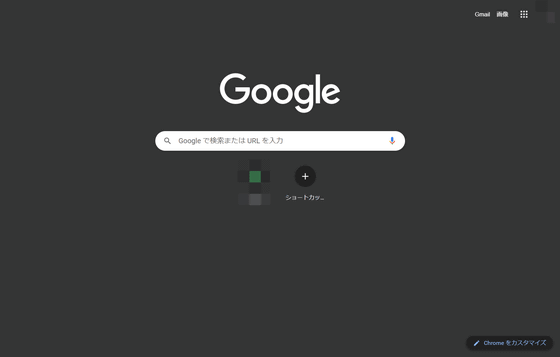 The screen after the search will be a white-based page as shown below.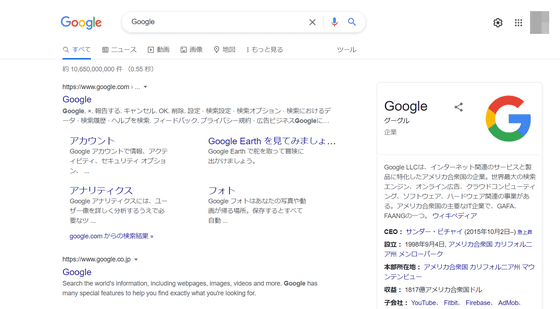 In other words, when I opened the Google search page, the screen was blank, but now that Google search also supports dark mode, it is possible to dye every scene that uses Google search black. ..

When Dark Mode is enabled, the Google Search top page turns black as shown below.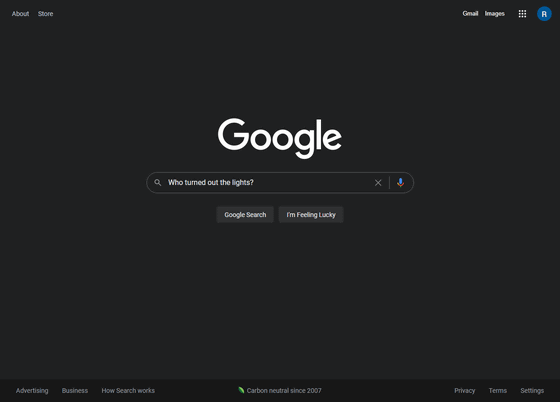 The page after word search is also as follows.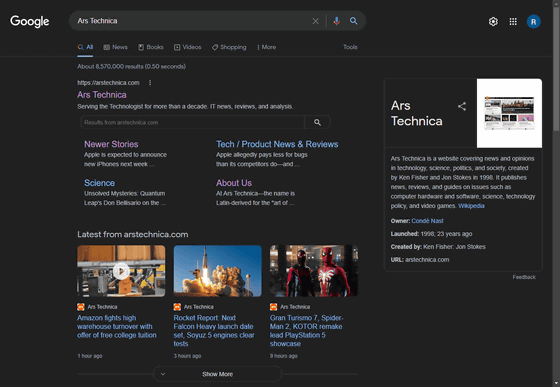 The launch pad with various Google web apps also supports dark mode.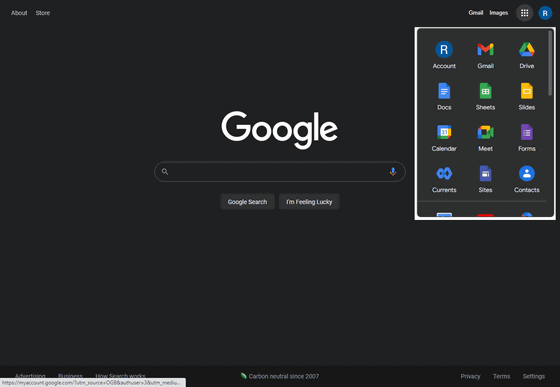 All
you have
to do is access Google Search and select 'Settings' → 'Search Settings' → 'Appearance' → 'Dark theme'. In addition, at the time of article creation, the Japanese version of Google search does not have a menu called 'appearance', so it seems that support for dark mode is being done sequentially.
According to Hung F.
, Google Search Product Support Manager, support for dark mode is 'fully rolled out in the coming weeks.'