New technology that dramatically improves the performance of lithium-ion batteries has been put into practical use and will be installed in the latest wearable trackers as soon as possible.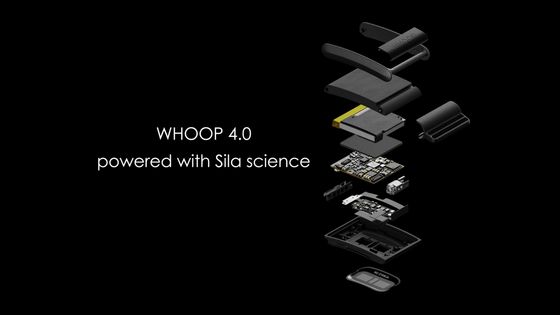 Silicon Valley startup Sila Nano
technologies, launched by a former Tesla employee, has put into practical use
a technology that dramatically improves the performance of lithium-ion batteries
used in smartphones and electric vehicles. Batteries manufactured by the new method are reported to be installed in
WHOOP's wearable trackers as early as possible.
One small new battery, one giant leap for our energy future --Sila Nanotechnologies
https://silanano.com/news/one-small-new-battery-one-giant-leap-for-our-energy-future/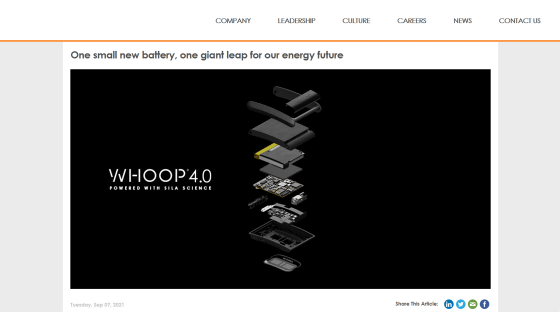 Sila Nanotechnologies' battery technology will launch in Whoop wearables | TechCrunch
https://techcrunch.com/2021/09/08/sila-nanotechnologiess-first-next-gen-battery-will-launch-in-whoop-wearables/
Whoop's new fitness tracker is better thanks to a battery breakthrough --The Verge
https://www.theverge.com/2021/9/8/22662979/whoop-fitness-tracker-sila-silicon-anode-battery-electric-cars
WHOOP 4.0,
a new wearable device announced by WHOOP on September 8, 2021, is a fitness tracker that can be worn on the wrist to measure a user's health condition 24 hours a day.
It is equipped with new functions such as a pulse oximeter
and a skin temperature sensor, and despite being able to continue to be used for 5 days without charging, it is said to have achieved 33% smaller size than the previous generation model WHOOP 3.0.
One of the biggest reasons why WHOOP 4.0 has succeeded in miniaturization is the improved performance of the installed lithium-ion battery. The new technology used in the new lithium-ion battery was developed by Sila Nano technologies, a startup founded in 2011 by former Tesla employee Jean Badichevsky. 'In collaboration with our partner WHOOP, we have unveiled the world's first product with Sila's science,' Sila Nanotechnology announced on its official website.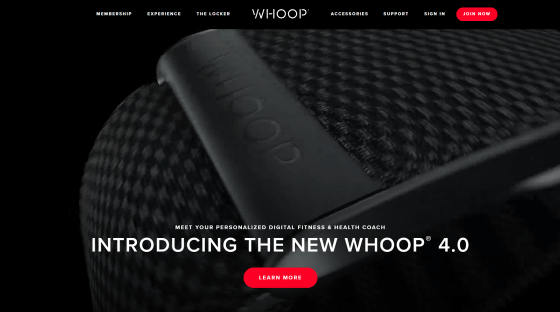 The method developed by Sila Nanotechnology is to ' use silicon instead of graphite as the material for the negative electrode (anode ) of the battery.' This change increases the energy density of lithium-ion batteries by up to 20%, allowing you to perform more tasks with a battery of the same size as before, or downsize the battery without compromising battery performance.

However, although companies of various sizes were paying attention to silicon anodes, it was very difficult to actually develop suitable materials. In addition, Mr. Badichevsky said that the goal was to make the new battery material 'widely available and mass-produced', so it took nearly twice as long as expected for research and development. matter. Still, Sila Nanotechnologies' strategy has set it apart from other startups, Badichevsky said. 'I think this is what sets us apart from many other startups because creative people love these really difficult problems. Solving the most difficult problems will reduce competition. '.

In addition, Sila Nanotechnologies is a company that manufactures 'battery materials' rather than manufacturing lithium-ion batteries in-house, so the batteries themselves are manufactured by other manufacturers. With that in mind, the new material can be applied to the same lithium-ion battery manufacturing process as before, and the fact that no additional capital investment is required is a major selling point for battery manufacturers.

When Birdichevsky founded Sila Nanotechnologies, he thought that smartphones would be the first to be equipped with his technology, but wearable devices became a boom during research and development, and a new door. Was opened. WHOOP seems to have started talking with Sila Nano technologies from around 2019, and it is said that a new lithium-ion battery will be installed in consumer devices other than WHOOP soon. "Innovative technology, where size is very important, is great for companies like us who develop technology," said Badicevsky.



The silicon anode installed in WHOOP is small, but since Sila Nano technologies had developed technology with a view to mass production from the beginning, it will also be used for huge lithium-ion batteries installed in electric vehicles in the future. It is said that the silicon anode of can be used. Sila Nano technologies succeeded in raising $ 590 million (about 65 billion yen) in January 2021, and by scaling up the production capacity with this fund, the relative cost will also be reduced. matter.

Sila Nanotechnology has already scaled up twice, and it seems that the silicon anode was initially manufactured with a 1 liter reactor, but at the time of writing the article it is a 5000 liter reactor. 'The reason we don't currently manufacture materials for lithium-ion batteries in cars is that they're scaled up 100 times more to be able to make enough of them to actually deploy in cars,' said Badichevsky. It's necessary, but the materials are the same, 'he said, arguing that in the next few years we will be able to provide materials to the automotive industry.