'Galaxy Z Fold 3' unlocks the camera when unlocking the bootloader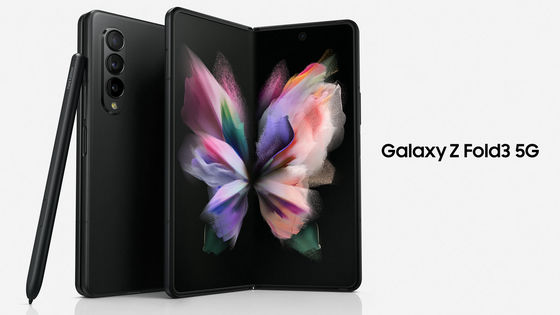 Samsung announced in August 2021 that the smartphone 'Galaxy Z Fold 3 ', which is characterized by its side-opening foldable type, will not be able to use the camera if the
boot loader is unlocked.
I found out that there is. It is a software control to the last, and if you unlock the boot loader, the camera can be used again.
Samsung Galaxy Z Fold 3's camera breaks after unlocking the bootloader
https://www.xda-developers.com/samsung-galaxy-z-fold-3-unlock-bootloader-broken-camera/


The '
Galaxy Z Fold 3
' is a Samsung smartphone announced along with the 'Galaxy Z Flip 3', a vertically-opening foldable smartphone. It is a terminal whose release date and price in Japan have not been announced.
Samsung announces new smartphones 'Galaxy Z Fold3 5G' and 'Galaxy Z Flip3 5G' that can be folded horizontally / vertically --GIGAZINE


According to XDA Developers, which runs a community for developers and disseminates IT information, when trying to unlock the boot loader with 'Galaxy Z Fold 3', 'If you unlock the boot loader, you can use the camera. A warning will be displayed, saying that the camera will really be unusable.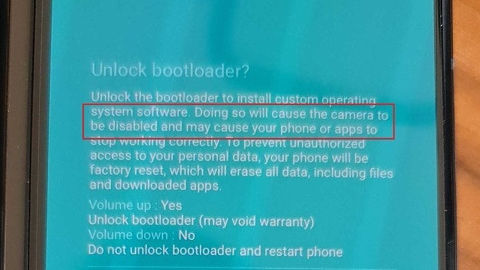 Even if you install a third-party camera app, if you try to use it, a timeout error will occur after a while, or it will be forcibly terminated. Also, like the camera app, it seems that face recognition, which is a function that uses the camera, can no longer be used.

However, it is not irreversible, and it is thought that it is controlled by software because the camera can be used by locking the boot loader again.

XDA Developers mentions the possibility of using root privileges to circumvent the camera unavailability restriction, but states that even 'Magisk,' known as the rooting app, could not circumvent the restriction.