What is the result of spending more than 70 million yen after truly receiving Pepsi's 'fighter hit' commercial?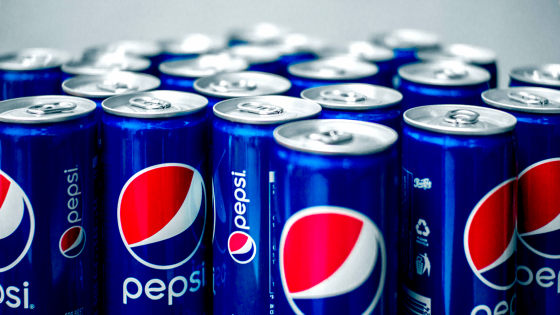 In 1996, Pepsi carried out a campaign to 'win prizes by collecting'Pepsi points' attached to Pepsi products.' The time CM, teenage boy Harrier fighter but was displayed as 'Harrier fighter 7 million Pepsi points' in the video to school riding in, there was a man this a truly received. The Hustle summarizes the story of a man who consulted a legal expert to get a fighter, examined case law, collected cash from investors and sent Pepsi points to Pepsi.

The time Pepsi got sued for a $ 33m fighter jet
https://thehustle.co/leonard-v-pepsi-harrier-jet-lawsuit

In the 1990s, PepsiCo, the manufacturer of PepsiCo, was eager to gain market share in order to settle the battle with its decades-old rival Coca-Cola. Therefore, Pepsi decided to carry out a large-scale campaign with a price of 200 million dollars at that time and 350 million dollars (about 38 billion yen) at the time of writing the article. In this campaign, consumers can get various prizes by collecting 'Pepsi points' attached to Pepsi products, and $ 125 million (about 13.6 billion yen) of advertising expenses is a budget for prizes. did.

To promote the campaign, Pepsi has released the following commercials nationwide.

Pepsi Harrier Jet Commercial 1-YouTube


The caption 'Monday 7:56 am' is displayed along with the video of the house ...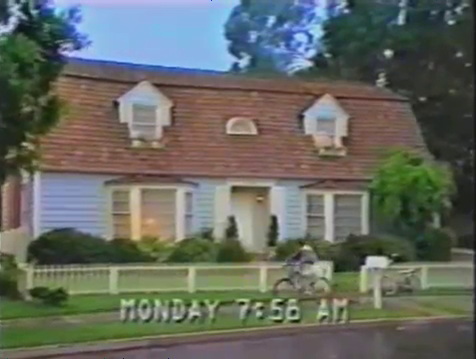 A boy brushing his hair inside the house. T-shirts with the Pepsi logo are labeled '75 Pepsi Points'.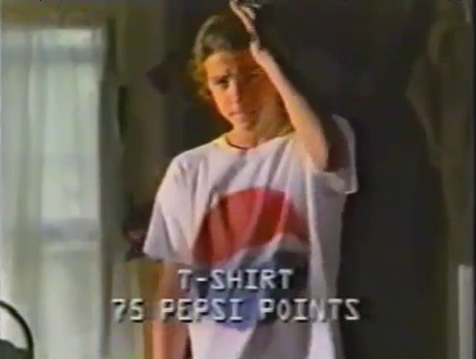 The leather jacket is 1450 Pepsi points.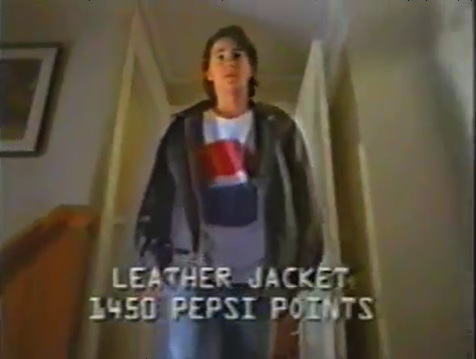 Sunglasses are 175 Pepsi points.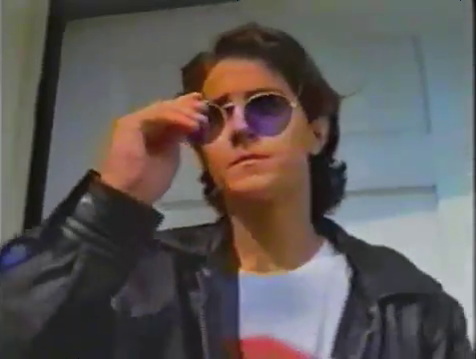 In front of the school building, three boys are opening a booklet with the Pepsi logo, looking up at the sky and opening their mouths.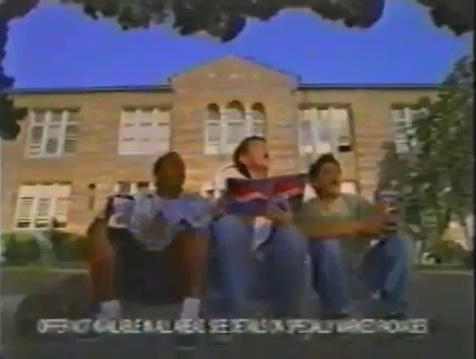 A wind blows in the classroom ...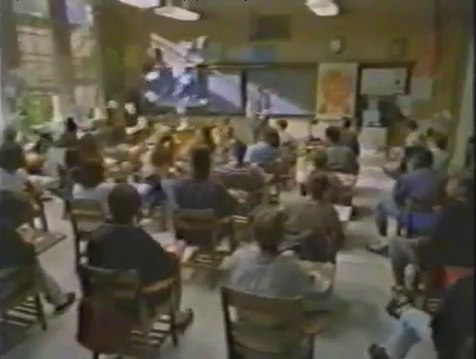 Beyond the students' eyes ...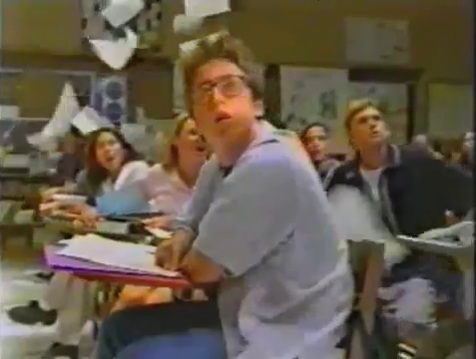 Big wheels.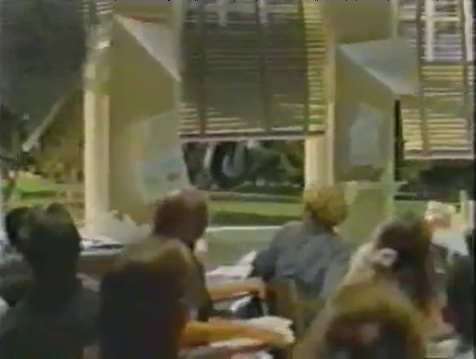 A fighter has come down in front of the school building.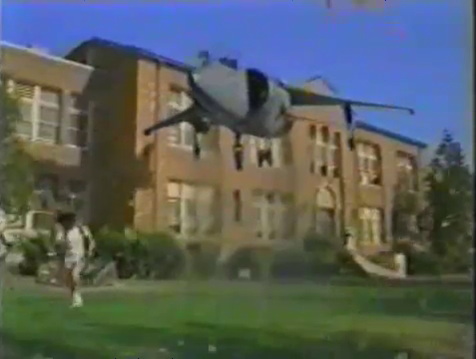 The boy at the beginning is on the fighter plane.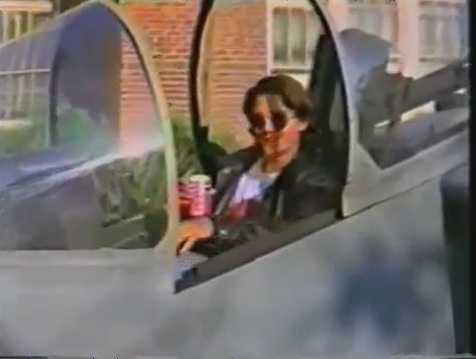 'Harrier fighter 7 million Pepsi points' is displayed ...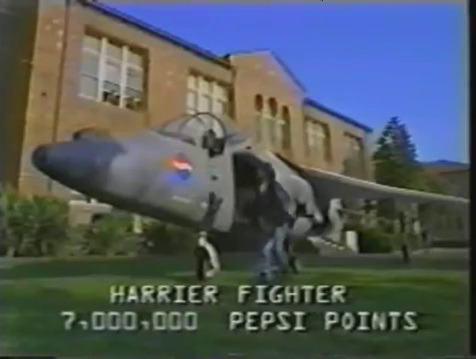 The boy quickly leaves the fighter.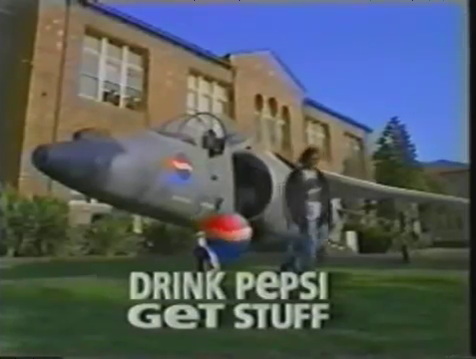 In this campaign, Pepsi actually prepared prizes such as leather jackets and T-shirts that appeared in commercials, telephone cards, CD cases, T-shirts, hats, etc., and of course, fighters were not included. Many considered the fighters in the commercials to be jokes, with the exception of a 21-year-old man named John Lennard from Washington. Mr. Leonard is familiar with aircraft, and the Harrier fighter, which was widely used in the Gulf War and was called 'the most attractive and dangerous airplane in the US military', costs $ 33 million to manufacture and is on the market. Since it rarely appears on the market , I sniffed out the arbitrage.

At that time, Pepsi on the market was given 5 points per pack of 12 bottles. Calculating from this, it was necessary to consume 16.8 million Pepsi cans worth about 4 million dollars (about 432 million yen) in order to collect 7 million points. This is a calculation that will continue to consume 46,000 cans a day every day for a year, consuming 2.5 billion kcal and 689 million grams of sugar.

However, there was actually another way to apply for this campaign. If Pepsi had 15 points worth of Pepsi points, consumers could get a free gift by paying the difference by calculating 1 point and 10 cents (about 11 yen). In other words, the cost to earn 7 million points was 700,000 dollars (about 76 million yen). Leonard spent several months formulating a business plan, investigating advertising precedents, and collecting cash from the wealthy investors he met while working as a mountaineering guide.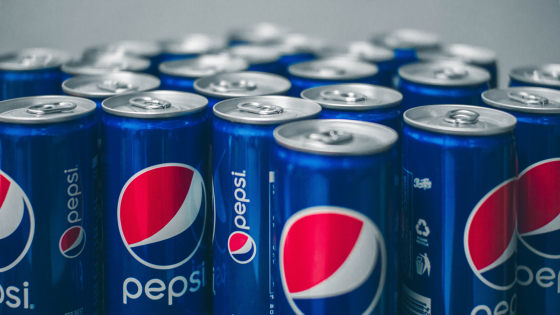 And on March 28, 1996, Mr. Leonard mailed a check of 15 Pepsi points and about 76 million yen to Pepsi, requesting a jet plane.

A few weeks later, Pepsi returned a check with some coupons and an explanation that the jet commercial was 'fantastic.'

At this point, Leonard had already spent $ 4,000 on consulting legal experts and investigating case law. After consulting with an expert, Leonard sends Pepsi a letter saying, 'If you don't send a fighter within 10 business days, you'll be legally actioned.' But Raymond McGavan, Jr., then vice president of Pepsi, said, 'I don't think you believe you'll get a fighter in a Pepsi commercial. A decent person who agrees with your analysis of commercials. I don't think so, 'he said, rejecting the request. The dispute is entangled in court.

Leonard complained that Pepsi 'broke a contract to exchange 7 million Pepsi points for Harrier fighters.' The news received a lot of public attention, but Leonard said in an interview, 'I don't want to get attention. I don't want reconciliation. I just want an aircraft.'

Mr. Leonard responding to the interview.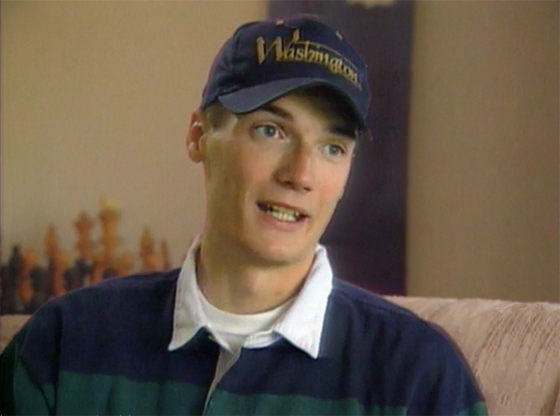 The trial finally favored Pepsi in three respects: 'Advertising is not a contract offer,' 'Advertising was obvious to be a joke,' and 'High-value contracts require the signatures of both parties.' I made a decision. Leonard didn't get a Harrier fighter, but a Pentagon briefing said, 'Even if a young man got an aircraft from Pepsi, he wouldn't be able to fly.' It seems to be.

The Pepsi Point campaign was successful, despite or because it was controversial, and was described as 'the most successful promotion to date.' However, after the proceedings were filed by Mr. Leonard, the comment 'It's a joke' was inserted in the CM when the fighter appeared.

in Video, Posted by darkhorse_log