'Soukanjuku pear' tasting review with a crispy texture as if 'ripe pear' was made into ice cream as it is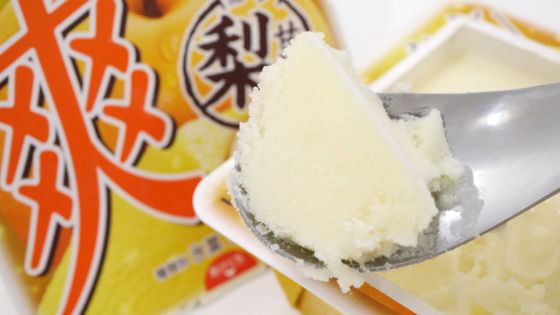 Introducing a new flavor, 'Soukanjuku Pear,' which allows you to enjoy the fruity taste of ripe pears in the ice 'Sou,' which has a crispy texture with fine ice. I heard that you can enjoy the texture of eating real pears with fine ice and pear pulp, so I actually tried it and checked it.

Lotte refreshing sweet pear

https://www.lotte.co.jp/products/catalogue/ice/01/detail39.html
The package of 'Soukanjuku Pear' looks like this.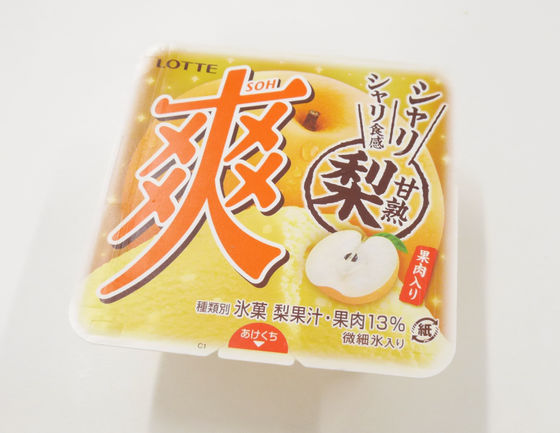 Pear juice and processed pear products (pears, sugar) are used as raw materials.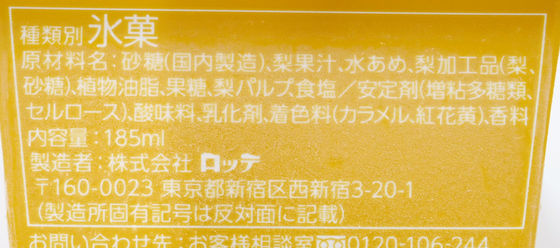 The calorie is 144 kcal per piece.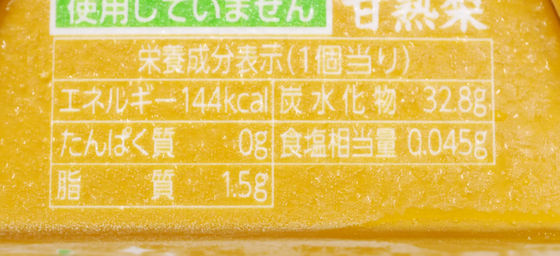 I opened the lid. It is a simple appearance that is drawn to the color of the pear.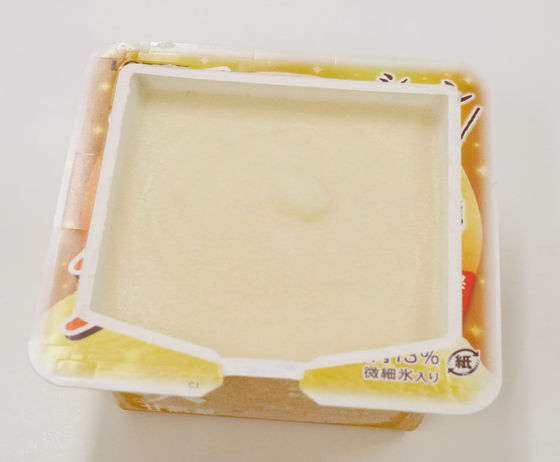 When I try to eat a bite, it has a pear flavor that is 'rich' rather than 'light'. At first, I thought it might be a refreshing pear taste, but later I felt the sweetness of the pear like boiled jam, and the taste that I could feel 'ripe' firmly. The sweetness is not stale and has a refreshing aftertaste.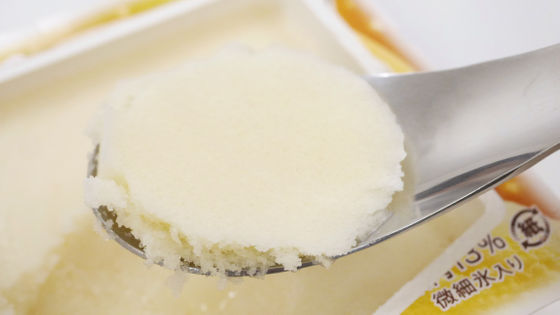 You can also see that there is a small amount of pear pulp in the ice that melts smoothly. Combined with the crispy texture, it certainly felt like eating a pear as it was.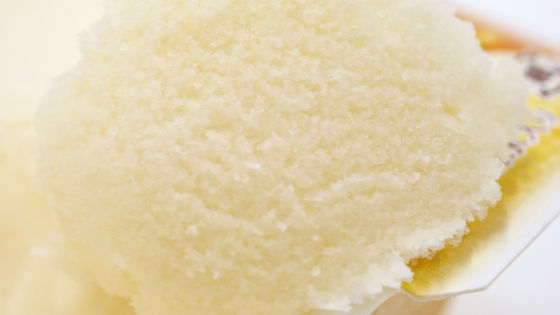 The price of 'Soukanjuku Pear' is 151 yen including tax, and it is on sale nationwide.