The video of the opening ceremony of the Tokyo Olympics will be released as the first 'pirated 8K movie' in history, with a capacity of about 135 GB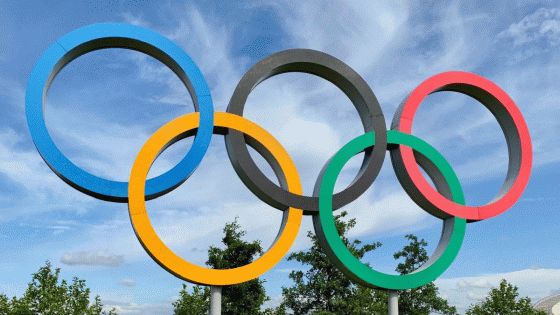 The opening ceremony of the Tokyo Olympics was held on July 23, 2021. A pirated version of the 8K movie at the opening ceremony has appeared on the file sharing site and has become a hot topic as the first pirated 8K movie in history.

Tokyo Olympics Opening Ceremony is The First Mainstream 8K Rip on Pirate Sites * TorrentFreak

https://torrentfreak.com/tokyo-olympics-opening-ceremony-is-the-first-mainstream-8k-rip-on-pirate-sites-210731/
At the Tokyo Olympics held on July 23, 2021, the opening ceremony will be broadcast live on TV and online streaming services as in the previous Olympics, and high-quality live in 4K and 8K in multiple countries. The broadcast was
carried out
. Among them, NHK was the only one in the world to carry out
live broadcasting on 8K / 22.2 channels (PDF link).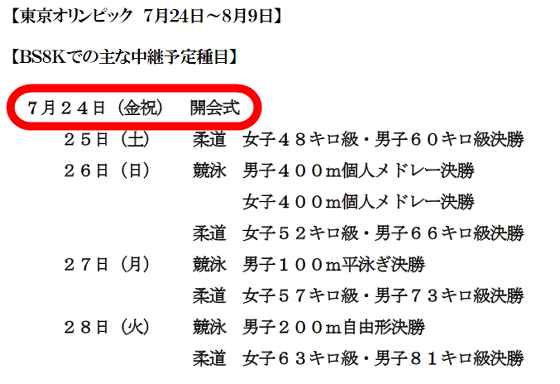 Then, on July 27, 2021, a pirated version of the 8K movie of the opening ceremony of the Tokyo Olympics was posted on the file sharing site. This file has a capacity of 134.99GB and audio was recorded on 22.2 channels.
BitTorrent-
related news site
TorrentFreak
said, 'The source of the posted file is unknown. However, the file format and audio format of this pirated 8K movie match the live broadcast broadcast by NHK.' , I presume that the pirated 8K movie is based on the 8K live broadcast broadcast by NHK.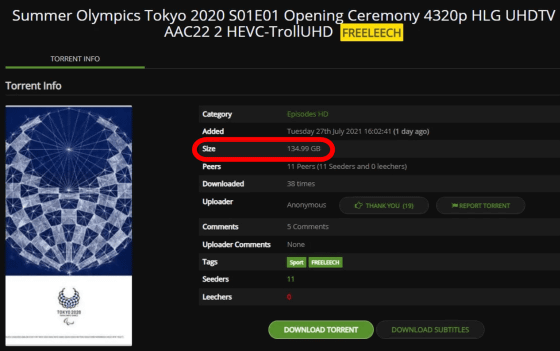 According to TorrentFreak, this is the first time a pirated 8K movie has been posted on a file sharing site. However, TorrentFreak commented, 'To play an 8K movie, you
need
a movie playback application that supports 8K and high-performance hardware.' 'The posted file cannot be played by the person who downloaded it.' I don't think the 8K movie leak is a big problem at this point. '
According to a video research survey, the audience rating for the opening ceremony of the Tokyo Olympics was 56.4% in the Kanto region and 49.6% in the Kansai region, which are quite high. It is also talked about by recording the number.
The number of viewers at the NBC at the opening ceremony of the 'Tokyo 2020 Olympics' turned out to be the lowest level in the past six Summer Olympic Games broadcasts --GIGAZINE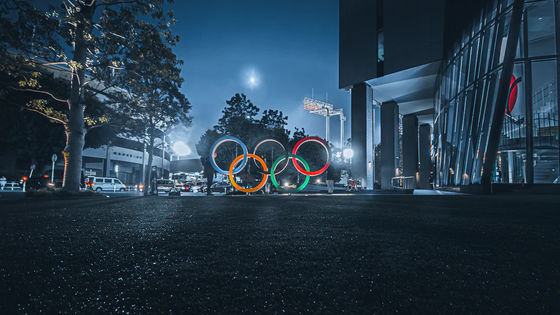 NHK will continue to broadcast 8K live broadcasts of badminton, land, soccer, table tennis, volleyball, and closing ceremonies after August 2, 2021 when the article was created, and will hold multiple competitions at the Paralympics scheduled to be held on August 25, 2021. We are planning to broadcast 8K live.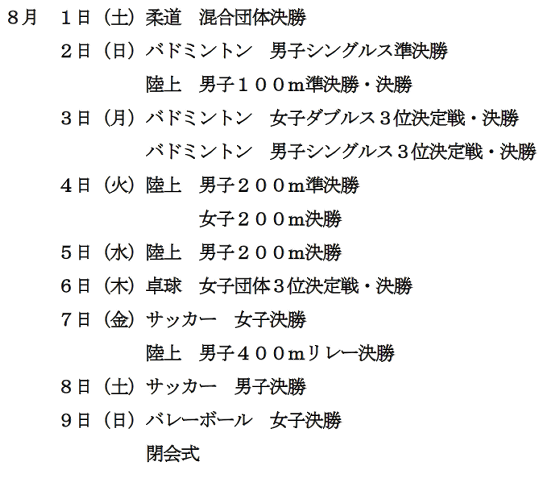 in Note, Posted by log1o_hf