'Mobian' running the Linux distribution 'Debian' on a smartphone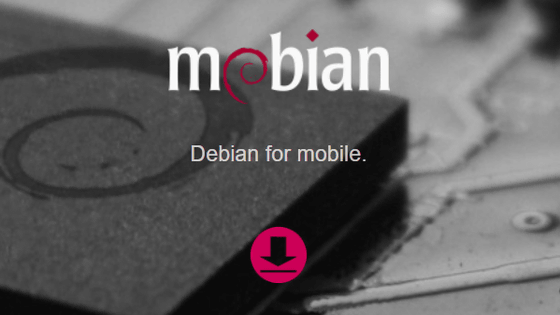 Linux distributions
Debian
and, for smartphones
graphical shell
to develop the project '
Phone Shell (phosh)
to integrate',
Pinephone
project that aims to create a Debian package that runs on smartphones, such as is the
'Mobian'.
Mobian
https://mobian-project.org/
The road to the Mobian Community Edition (part 1) // Mobian's Blog
https://blog.mobian-project.org/posts/2021/04/08/road-to-mobian-1/
phosh is a graphical shell for touch panel-based mobile devices such as smartphones, and is used in Purism's
Librem 5,
which develops PureOS-
based smartphones. Mobian uses this phosh to run Debian distributions on mobile phones. The advantage of Mobian is that it is a platform that respects privacy without software tracking and is ad-free, and is claimed to be a truly open mobile OS.
The screen of Mobian looks like this.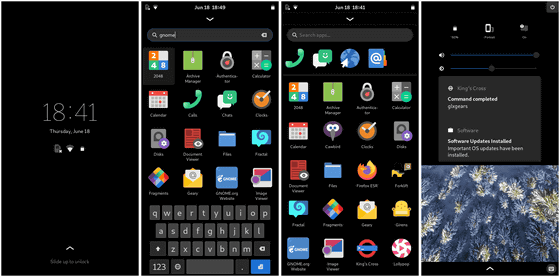 Mobian was first unveiled in May 2020 at the community forum for the 64-bit single-board computer PINE64. The project's founder, a-wai, is the leader and is working with volunteer developers to develop Debian.

'I've been a Debian enthusiast since the early 2000s,' said a-wai, who was wondering if Debian could be incorporated into a mobile phone when he got the PinePhone. The PureOS installed in Librem 5 was also developed based on Debian, but since it was based on an older version, it is not as good as a-wai's image of 'Debian running on a smartphone'. It was far, says a-wai.

So, a-wai started development to run Debian on phosh in order to achieve the goal of 'running real Debian on a smartphone'. It seems that he succeeded in actually launching a Debian-based image on PinePhone for the first time on an airplane heading for the event 'FOSDEM ' for free and open source software developers.

After that, as a result of exchanging opinions with various developers at FOSDEM, the direction of the Mobian project was decided, and in February 2020, the Mobian repository was released to GitLab.

Mobian · GitLab
https://gitlab.com/mobian1

In January 2021, the 'Pine Phone Mobian Community Edition ' was released, which is a Linux smartphone 'PinePhone ' of PINE64 equipped with Mobian. PinePhone model $ 149 equipped with the storage of RAM and 16GB of 2GB (about 16,300 yen), in models equipped with RAM and 32GB of storage of 3GB $ 199 (about 22,000 yen) can be purchased but is Please note that most of the software is still under development.