'Caramel corn Mont Blanc taste' tasting review that caramel corn became rich with chestnut and fresh cream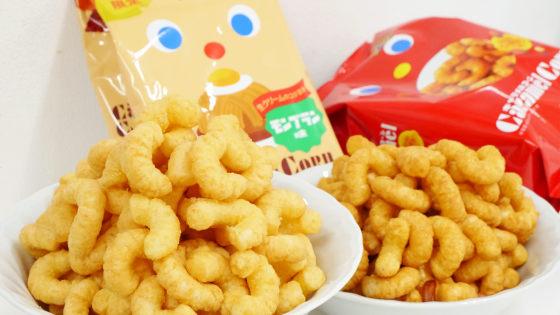 A limited edition caramel corn flavor 'Caramel Corn Mont Blanc Flavor' using chestnut-flavored paste and fresh cream will be released on Monday, August 9, 2021. I tried to eat a little earlier to see what kind of caramel corn is like the richness of fresh cream.

The taste of autumn! New release of caramel corn autumn flavors 'Caramel corn Mont Blanc flavor' and 'Caramel corn sweet potato flavor' -News release | Tohato

https://www.tohato.jp/news/news.php?data_number=1833
This is the package of the autumn-only flavor 'Caramel Corn Mont Blanc Flavor'.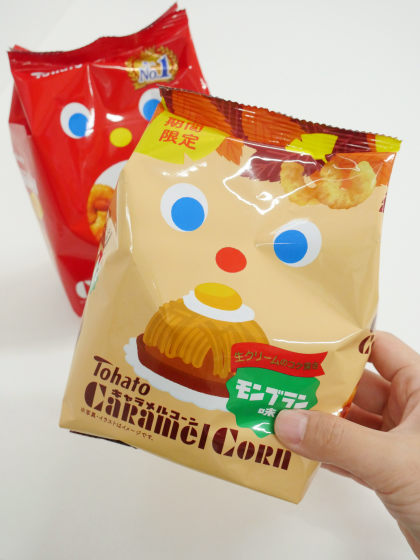 It is 428kcal per 77g of bag, 47.7g of carbohydrates, 25.5g of fats and 1.9g of protein.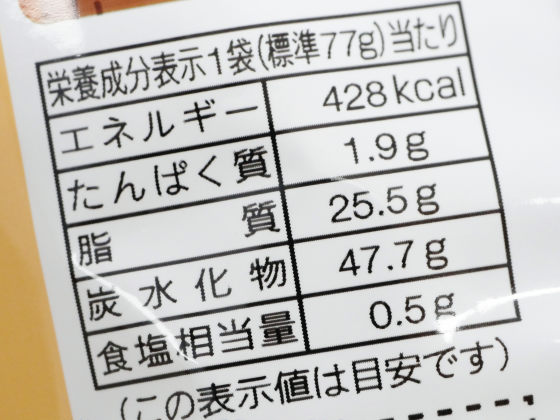 In addition to the contents common to the regular caramel corn such as corn grits, vegetable oil, sugar, and margarine, the raw material names include chestnut-flavored paste, cream (dairy products), and chestnut powder.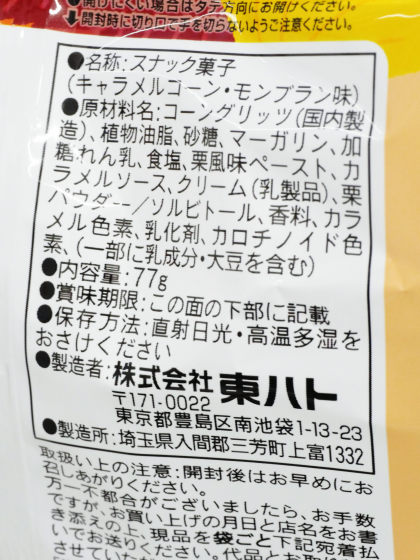 When I open it, it looks like this. From the moment you take out the contents, the sweet scent of marron, which is different from the usual caramel corn, spreads.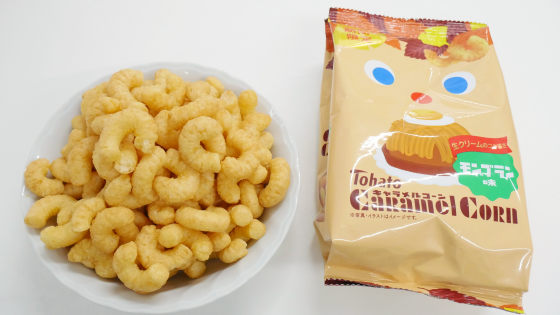 I also took out the usual caramel corn from the bag and compared it. The Montblanc-flavored caramel corn is a little lighter in color and has a color close to cream. The content of the regular version of caramel corn is 80g, which is 3g more than the Montblanc flavor, and the calories are 448kcal.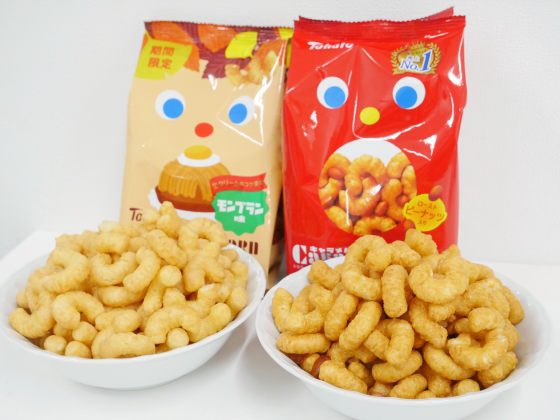 When I tried it, the crispy and light texture of caramel corn was retained, but the aroma of marron paste was strong. There is no fragrance peculiar to the regular version caramel corn, and it has a mellow sweetness like condensed milk. Caramel corn is an image of candy and snacks, but Montblanc-flavored caramel corn has a chestnut scent and a sweeter finish. The slight saltiness complemented the sweetness, and it was good with a salty caramel-like feeling.



The caramel corn Montblanc flavor will be available from Monday, August 9, 2021, and the reference retail price is 132 yen including tax.