Seven-Eleven's 'Maritozzo' tasting review with whipped cream and custard sandwiched between them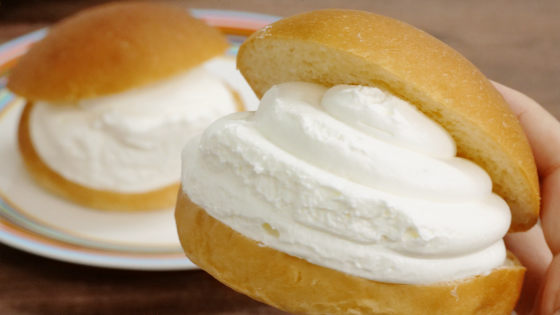 Italian traditional confectionery 'Maritozzo
' with fresh cream sandwiched between brioche is gaining popularity all over Japan, but from July 20, 2021 (Tuesday), '
Maritozzo
' with custard sandwiched with whipped cream is Seven- Appeared in Eleven.
With the birth of a wide variety of Maritozzo
, I actually tried to see how the Seven-Eleven Maritozzo was finished.
Maritozzo | Seven-Eleven-Nearby and convenient-
https://www.sej.co.jp/products/a/item/111389/
This is the Maritozzo I bought at Seven-Eleven.


Maritozzo has the image of whipped cream, but it also contains custard cream.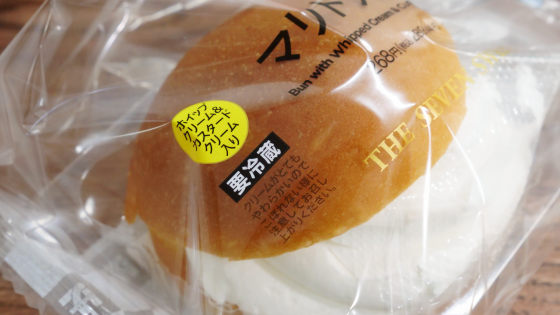 Ingredient names include foods made from bread, cream, milk, etc., milk, granulated sugar, etc. Each calorie is 314 kcal.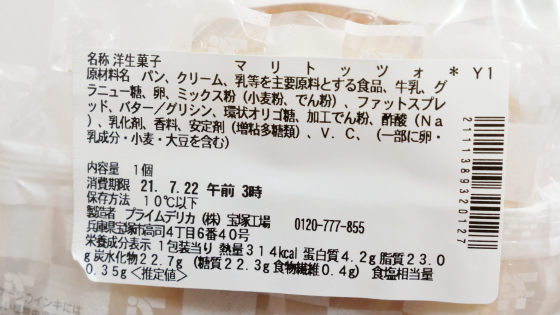 When I opened it, it was in a plastic case.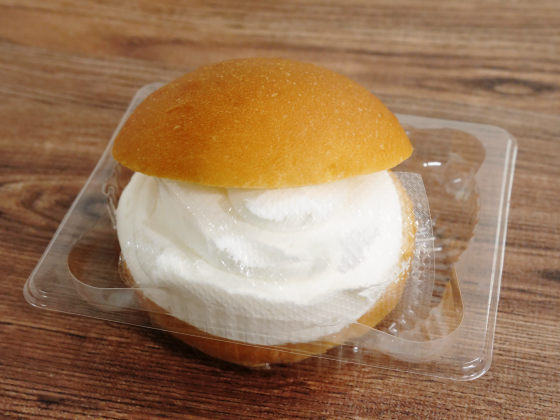 The height is about 6.5 cm.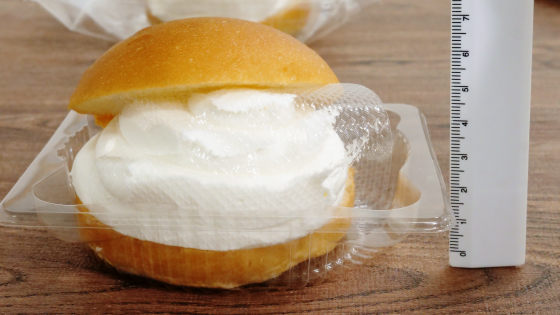 A transparent film is attached to the cream, so peel it off ...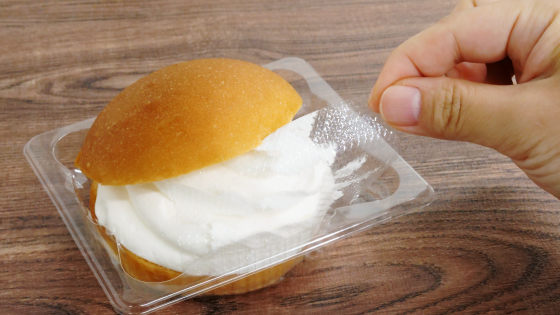 I will actually eat it.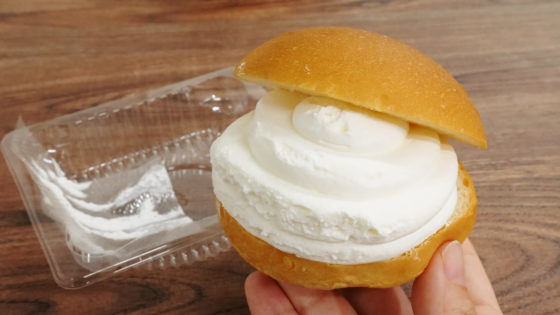 The protagonist is completely whipped cream so that you can feel 'whipped cream with bread and custard', and the soft cream melts in your mouth and the flavor of milk spreads. However, probably because it contains custard, or because it is an ingredient of the whipped cream itself, even if I put it in my mouth a lot, there was no kudzu, and I was able to eat it refreshingly for the amount of cream. The bread was like koppe-pan, and when several editorial staff members ate it, some people said, 'This is cream bun' and 'Thick dough and chewy cream puffs.' It's a combination of whipped cream, custard, and bread, which is a royal road that is unlikely to be chosen by eaters, so it looks good when you want to eat sweets as a snack at 3 o'clock.



Maritozzo is 289 yen including tax.