Facebook Messenger Releases Sound Emoji 'Soundmojis'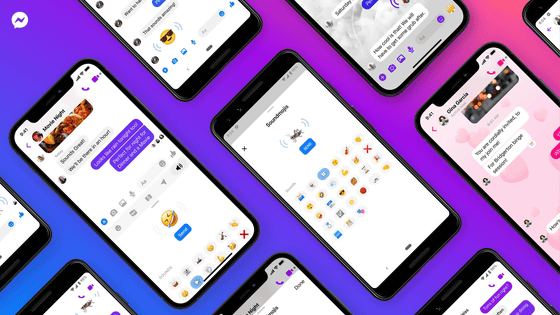 For World Emoji Day
to be held on July 17, 2021,
Facebook Messenger,
a messaging app developed by Facebook, has released a new sound emoji '
Soundmojis'.
We've got something new headed your way! Introducing ... #Soundmojis . You can now send short sound clips in a Messenger chat, ranging from clapping ????, drumroll ????, and evil laughter ???? , to your favorite shows & artists!

Tap the link for more info! Https://t.co/i4519Nj0KH

— Messenger (@messenger) July 15, 2021


Introducing Soundmojis on Messenger for Emoji Day --About Facebook
https://about.fb.com/news/2021/07/introducing-soundmojis-on-messenger-for-emoji-day/

Emojis finally have a voice: Introducing Soundmojis on Messenger – Messenger News
https://messengernews.fb.com/2021/07/15/emojis-finally-have-a-voice-introducing-soundmojis-on-messenger/

Facebook Messenger for iOS debuts what we've all been waiting for: Soundmoji --9to5Mac
https://9to5mac.com/2021/07/15/facebook-messenger-ios-soundmojis/

Soundmojis is a pictogram that combines short sounds such as applause, cricket calls, drum rolls, and evil laughter, as the name implies, which is a combination of Sound and Moji. You can understand what Soundmojis is like by watching the following movie.





If you want to use Soundmojis, tap the speaker icon on the emoji input tab.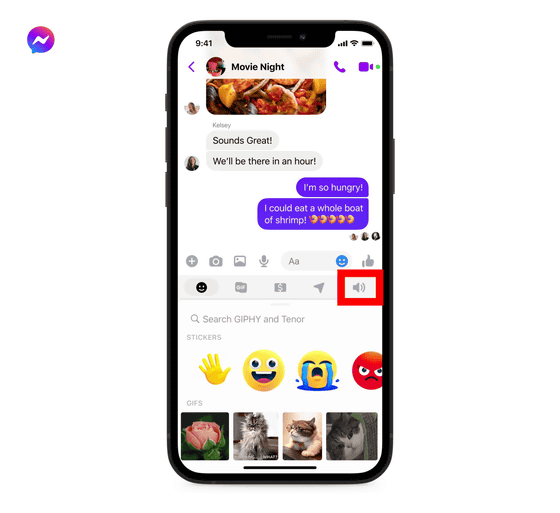 This will bring up a list of available Soundmojis. A drum roll that makes a light sound like 'Jajajaan!' ...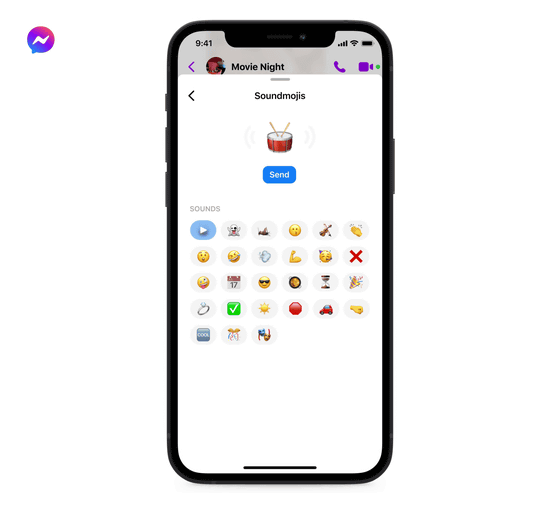 At the time of release, 27 types of Soundmojis can be sent, such as a laughing face that plays a comedy drama
recording laughter.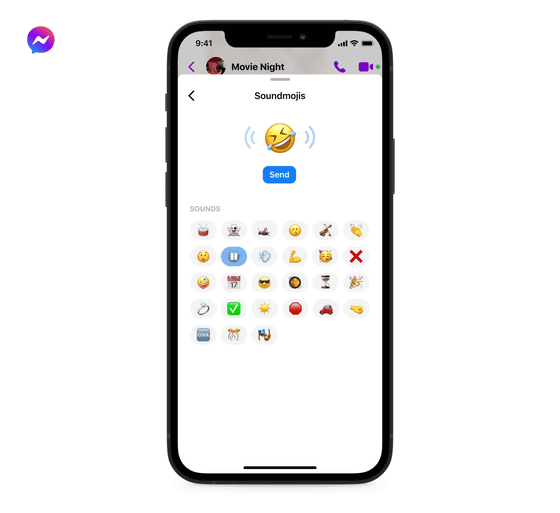 When displayed in the message window, it plays the corresponding sound.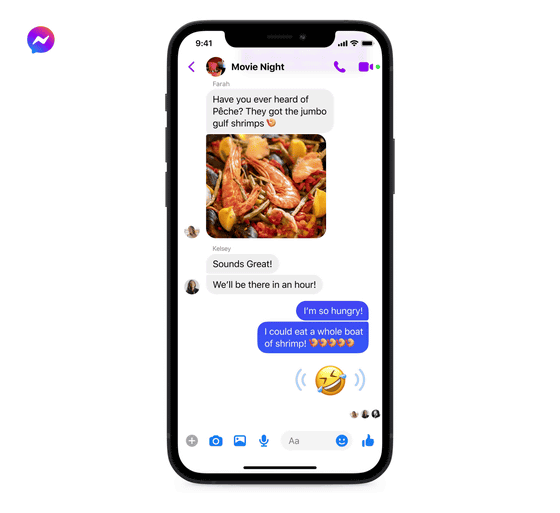 According to Facebook, we plan to expand the types of Soundmojis in future updates.