Twitter founder mobile payment company Square announces development of 'Bitcoin hardware wallet'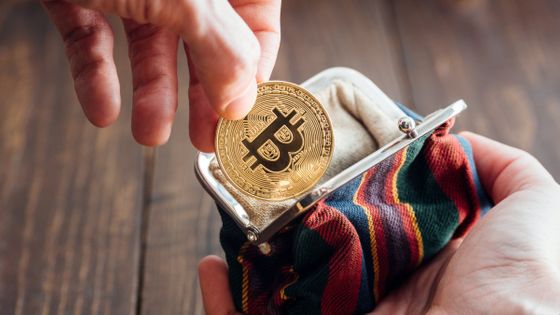 Jesse Drogasker , head of hardware for mobile payments company Square, has announced on Twitter plans to create a 'bitcoin hardware wallet.' Square is a company founded by Twitter CEO Jack Dorsey, who also confirms Mr. Dorsey's remarks.


We have decided to build a hardware wallet and service to make bitcoin custody more mainstream. We'll continue to ask and answer questions in the open. This community's response to our thread about this project has been awesome --encouraging, generous, collaborative, & inspiring. https://t.co/CHf9hAmKnn

— Jesse Dorogusker (@JesseDorogusker) July 8, 2021


Square is going to make a hardware wallet for bitcoin --The Verge
https://www.theverge.com/2021/7/8/22569309/square-hardware-wallet-bitcoin-jack-dorsey

Jack Dorsey Confirms Square Is Building a Bitcoin Hard Wallet --Decrypt
https://decrypt.co/75552/jack-dorsey-confirms-square-is-building-a-bitcoin-hard-wallet

Square has been actively adopting Bitcoin for a long time, Square's remittance application `` Cash App'' supports Bitcoin trading in 2018, and Bitcoin return with Cash App in December 2020 The service has started.

Bitcoin trading from your smartphone is now possible with Square's remittance app 'Square Cash' --GIGAZINE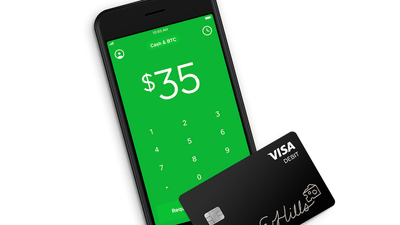 Square is also actively investing in Bitcoin itself. Square's first quarter of 2021 (January-March) earnings reported in May 2021 totaled $ 170 million ( October-December 2020) purchased in the fourth quarter of 2020 (October-December 2020). It is said that profits have increased significantly due to the rise in the price of Bitcoin worth (about 18.6 billion yen).

Square, a mobile payment company founded by Twitter CEO, more than triples its revenue due to soaring Bitcoin-GIGAZINE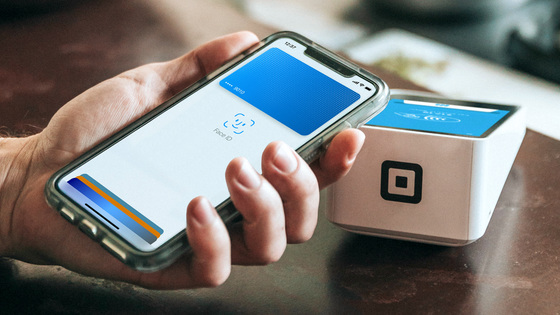 'Square is considering creating a Bitcoin hardware wallet,' Dorsey said on Twitter in June 2021.

Square is considering making a hardware wallet for #bitcoin . If we do it, we would build it entirely in the open, from software to hardware design, and in collaboration with the community. We want to kick off this thinking the right way: by sharing some of our guiding principles.

— Jack (@jack) June 4, 2021


Bitcoin transactions require an address that corresponds to a bank account number and a corresponding private key, which is usually stored in software called a wallet. A wallet that is connected to the Internet is called a hot wallet, and a wallet that is isolated from the Internet is called a cold wallet. As a type of cold wallet, there is a 'hardware wallet' that is a dedicated physical medium that can be used as a wallet. ..

In a series of tweets, Dorsey said that when Square creates a hardware wallet, it will work with the community to openly design software and hardware. He also pointed out that there is a balance between 'safety' and 'ease of use' as a problem with self-managed hardware wallets. He argued that hardware wallets have a dilemma that if they are too secure, they will raise the bar for users to trade Bitcoin, and if they push the ease of trading, they will be less secure. I recruited.

More than a month after the series of tweets, Drogaskar quoted Dorsey's tweet as saying, 'We are building hardware wallets and services to make Bitcoin storage more mainstream. I decided to do it. I will continue to openly ask and answer questions. The community response to our thread on this project was great. Encouragement, generosity, supportive and inspiring. It was 'tweet. Square has announced that it will proceed with Bitcoin hardware wallet development.

The tweet also confirmed Dorsey, saying, 'We'll do that (building hardware wallets and services).'

We're doing it #Bitcoin https://t.co/IwbKuBoXGv

— Jack (@jack) July 8, 2021


Already, Bitcoin hardware wallets include ' Ledger ' and ' TREZOR ', and Square is a latecomer. However, Decrypt, an overseas media related to cryptocurrencies, said that Square, which has developed terminals and chip readers that can be attached to smartphones and tablets to deploy POS cash registers, has know-how that can be applied to hardware wallets.