I drank 'Freshly made Calpis frappe' with a refreshing mellowness like milk-split Calpis and the crispness of ice.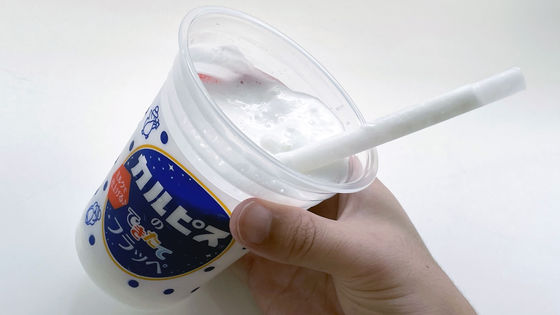 From FamilyMart, which will celebrate its 40th anniversary in September 2021, a new frappe ' Calpis Freshly Made Frappe ' has appeared in collaboration with Calpis, a national lactic acid bacteria beverage. I was wondering what kind of taste it would be if Calpis was fused with Frappe, which has a pleasant texture of the crispy fine ice of FamilyMart, so I bought it and drank it.

Frappe is the long-awaited first collaboration with Calpis®! 'Calpis® freshly made frappe' finished with milk is now on sale! | FamilyMart | News Release

https://www.family.co.jp/company/news_releases/2021/20210629_01.html
That's why I came to FamilyMart at once. 'Calpis freshly made frappe' is a drink product, but it is located in the freezing corner where ice cream and frozen drinks are stored.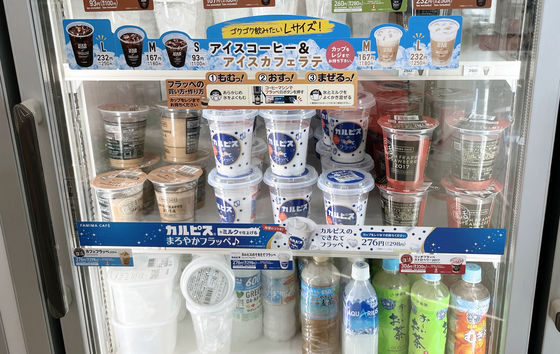 After purchasing, pour milk with a special machine next to the cash register to complete. In addition, how to make frappe is as written on the side of the special machine and cup. First of all, rub it with your hands so that the ice cream in the cup will come loose ...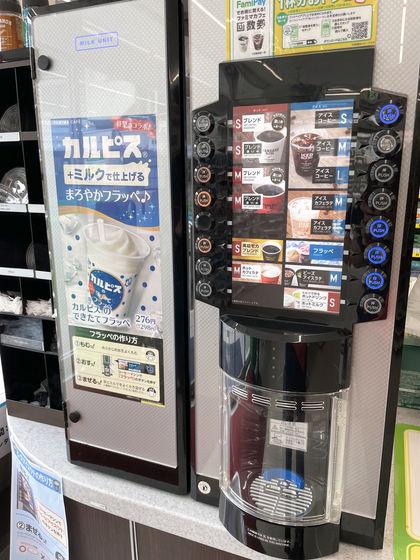 After setting the cup on the machine, press the frappe button and it's OK. Then milk is poured from the machine.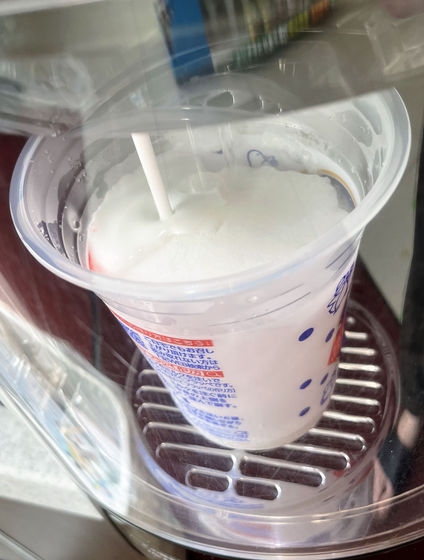 The state where milk is poured is as follows.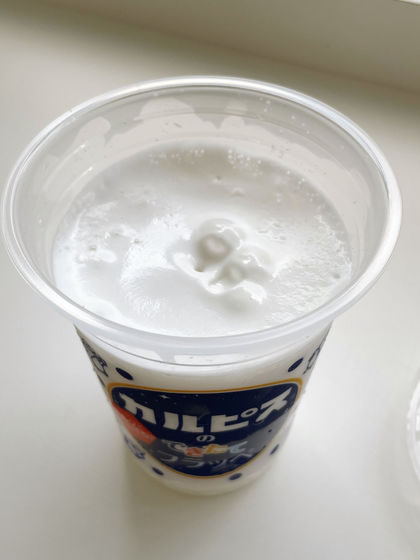 At this rate, the ice cream and milk are not completely mixed, so stir well with a special straw ...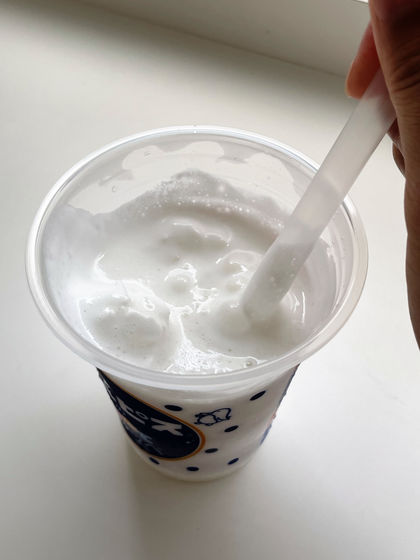 Complete.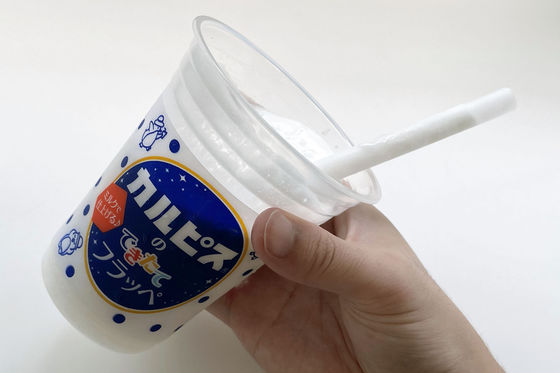 When you actually drink it, the crispness of fine ice and the milky but slightly sour taste of Calpis are perfect for the hot summer months. As the official says, 'Mellow taste like Calpis divided by milk', it has a milkier and more mellow taste than ordinary Calpis. If you mix it well, it will taste like 'Calpis with milk', but if you do not mix it well, you will get 'milky taste with a strong milky taste' and 'flavor with a strong acidity peculiar to lactic acid bacteria beverages'. I personally recommend mixing it with milk to enjoy various flavors.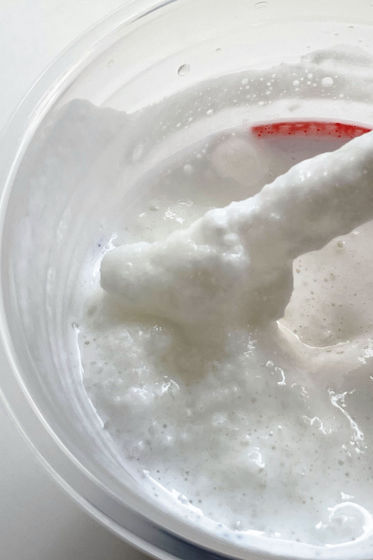 In addition, since there is no hole in the lid of the cup, it is a little troublesome to carry it without the lid when inserting a straw.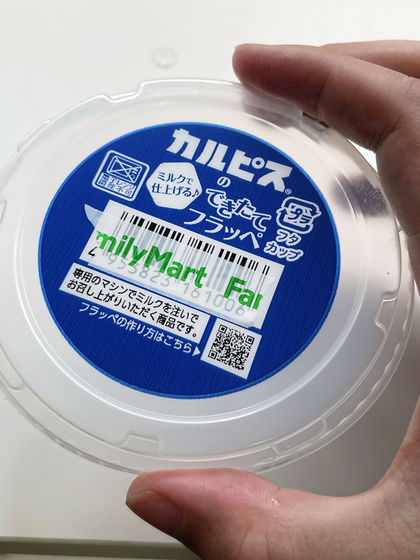 'Calpis Freshly Made Frappe' is on sale in limited quantities for 298 yen including tax.