NVIDIA Ends Support for Windows 7, 8 and 8.1 at the End of August 2021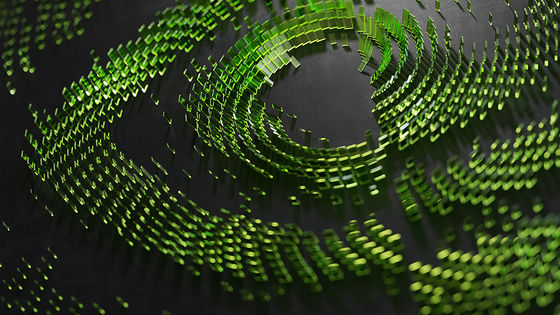 NVIDIA, known for manufacturing graphics cards of the 'GeForce' series, has announced that it will end support for Windows 7 to Windows 8.1 at the end of August 2021.

Support Plan for Windows 7 and Windows 8 / 8.1 | NVIDIA

https://nvidia.custhelp.com/app/answers/detail/a_id/5201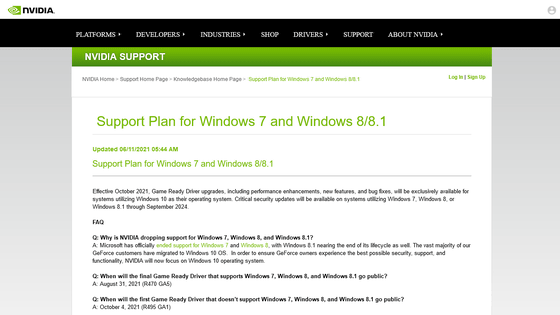 According to NVIDIA, Game Ready Driver upgrades, including performance enhancements, new features, and bug fixes, will only be available on Windows 7, Windows 8, and Windows 8.1 until the R470 GA5 released on August 31, 2021. ..

Starting with R495 GA1, which will be released on October 4, 2021, it will only be available on Windows 10.

This policy was decided because Microsoft's support for Windows 7 and Windows 8 has already ended, and extended support for Windows 8.1 will end in January 2023.

As many users are already migrating to Windows 10, NVIDIA will focus resources on Windows 10 'to enable GeForce owners to experience the best possible security, support, and features.' Is revealed.

In addition, important security updates for Windows 7 to Windows 8.1 will be available until September 2024.