'Cup Noodle Karaage Lemon Flavor Big' tasting review with 'Mysterious Meat Karaage' that mysterious meat evolved into Karaage, Karaage feeling that the scent of lemon juice is different from normal mysterious meat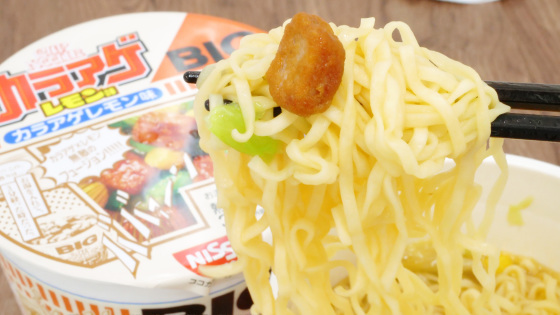 '
Mystery meat
in a unique cup noodle series of Nisshin the ingredients came to be known as', evolved the mystery meat to fried 'mystery meat Karaage' turned the novelty
'Cup Noodle Karaage lemon taste big'
and is Appeared. Although the raw material of the mysterious meat Karaage is the same soybean as the mysterious meat, it is said that you can enjoy the texture of 'karaage' with lemon juice, so I actually tried to see what it was like.
Cup Noodle Karaage Lemon Flavor Big | Nissin Foods Group
https://www.nissin.com/jp/products/items/10552
The package of 'Cup Noodle Karaage Lemon Flavor Big' looks like this.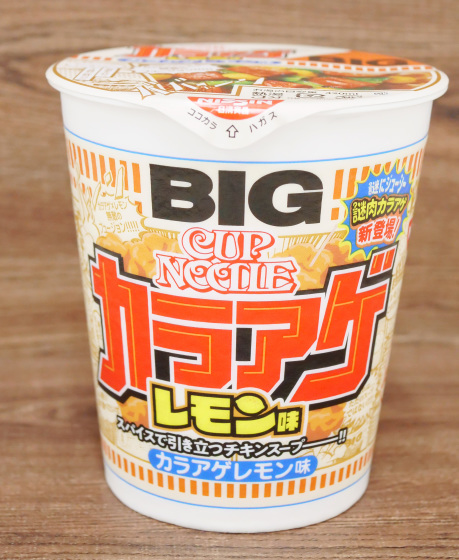 Cartoon-style illustrations are drawn here and there on the package.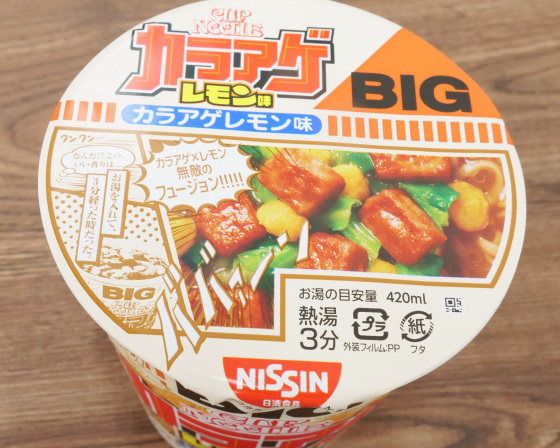 Looking at the raw material names, lemon seasoning is used in the soup, and 'karaage-style soy protein processed product' is included in the soup. This is probably the mysterious meat karaage.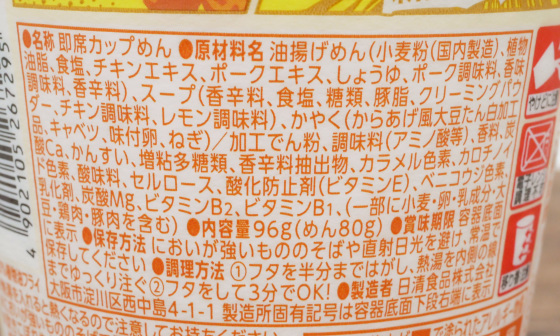 Calories are 438 kcal per serving.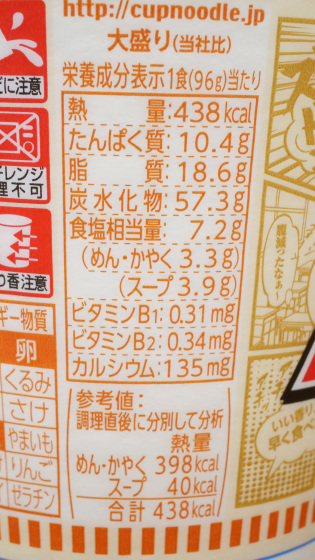 When I open the lid and check the inside, it looks like this. Contains mysterious meat fried chicken, eggs, green onions, cabbage, etc.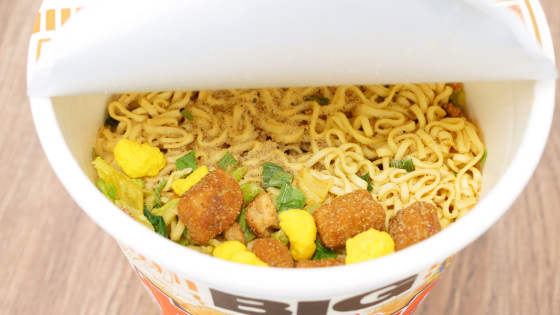 I took out only the mysterious meat from 'Cup Noodle Karaage Lemon Flavor Big' and ordinary 'Cup Noodle Big' and compared it. The mysterious meat karaage (left) is about twice the size of the mysterious meat (right), and the color is a fox color with a karaage feeling.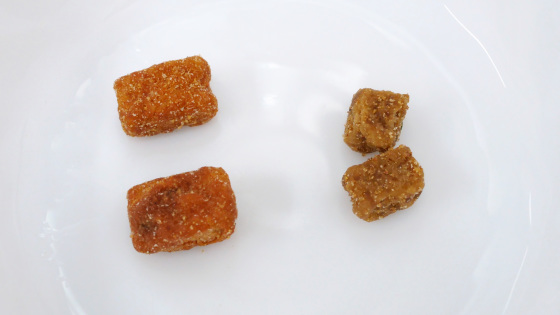 Let's actually cook it. First, add hot water and wait for 3 minutes.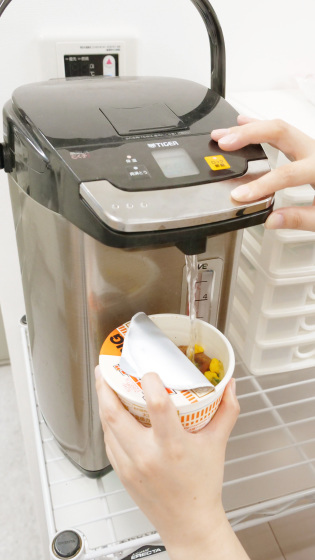 Completed in 3 minutes. The mysterious meat karaage and eggs that have been rehydrated look like this.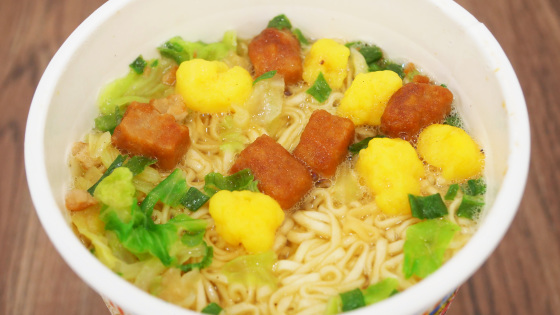 First of all, when you try to eat from the mysterious meat karaage, the point that the gravy oozes out when you chew it and the point that you can feel the scent peculiar to 'lemon juice' instead of 'fruit lemon' is exactly like 'karaage with lemon' Although it has a certain taste, it is different from karaage in that it is soaked in hot water, and the taste is more like the base chicken soup than karaage. The soup and noodles are different from ordinary cup noodles in that they have a strong chicken flavor, but the umami that comes with them is the same, and the overall taste is a hint of lemon, making it a refreshing cup noodle.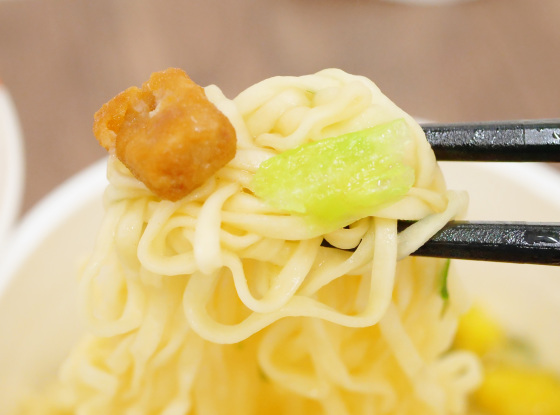 The suggested retail price of 'Cup Noodle Karaage Lemon Flavor Big' is 220 yen excluding tax, and at the time of writing the article, a set of 12 pieces can be purchased from 2786 yen (232 yen per piece, shipping fee not included) at Amazom.co.jp.

Amazon | Nissin BIG Cup Noodle Karaage Lemon Flavor x 12 | Nissin | Ramen Mail Order