I tried using the font 'Hexameteo' that can be used for logo design and different world style text, etc. for free & commercial use.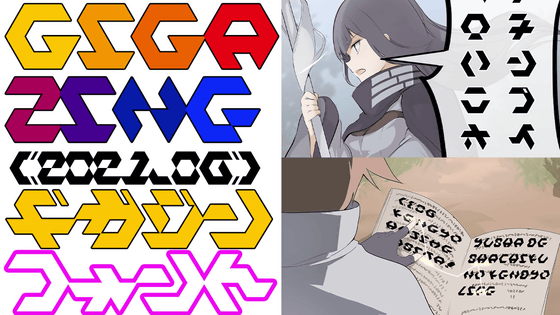 pixiv overall market can shop deploy anyone creations in conjunction with the
BOOTH (booth)
at
Musashi
free font
'Hekisameteo'
that's was published, unique design katakana and letters have been shaped based on the hexagon. It is recommended not only to write text with an atmosphere like letters in a different world, but also to decorate the logo design, so I downloaded it for free and used it.
We have started distributing a free font called [Hexameteo]!
A hexagonal font!
Contains katakana, alphanumeric characters, and some symbols.
If it is within the terms of use, it can be used for both personal and commercial purposes, so please use it! https://t.co/0kemfdKWQS pic.twitter.com/Y8r5tumah9

— Musashi (@ orange634nty) June 5, 2021


Musashi-san's free fonts can be obtained from BOOTH's 'Musashi Shoten'.




Click 'Free Download' from the
Hexameteo product page.
It is also possible to purchase by 'throwing money' that sends 100 yen to thank the font, but the contents that can be downloaded are the same.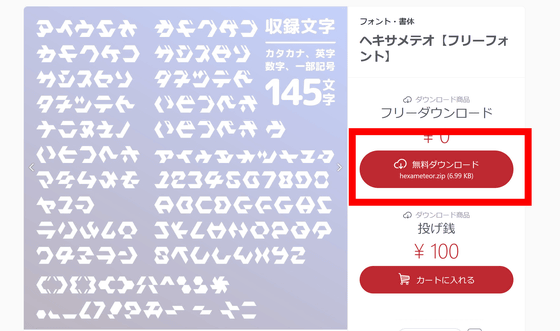 It's free to download, but you'll need to log in with your pixiv ID to download BOOTH. After clicking 'Free Download', the login screen will be displayed. If you have a pixiv ID, click 'Login with pixiv ID'.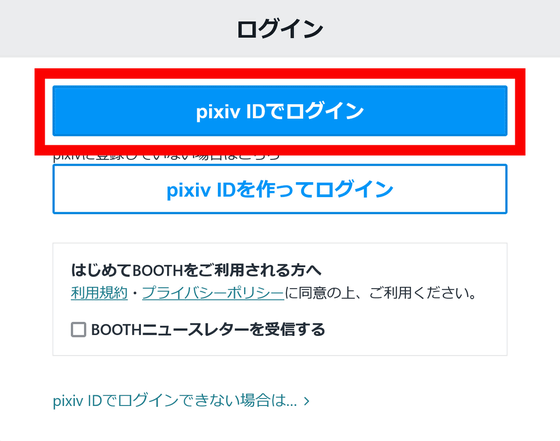 You can download it by entering your email address and password and logging in.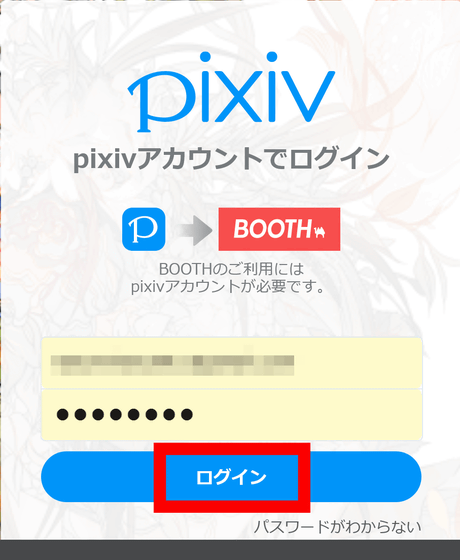 If you don't have a pixiv ID, click 'Create a pixiv ID and log in'.



Enter your email address and password and click 'Next'.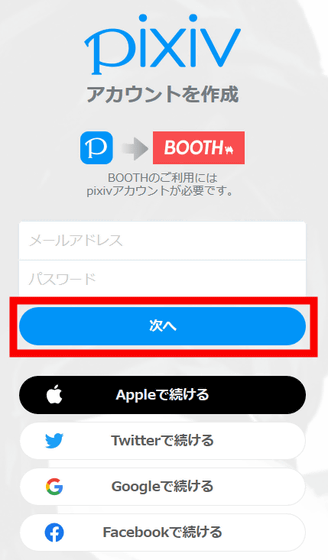 Enter your nickname, gender, and birthday,
click reCAPTCHA
, check the terms of use and privacy policy, and click 'Create Account'. Now that you have registered and logged in, you can download the free fonts from BOOTH again.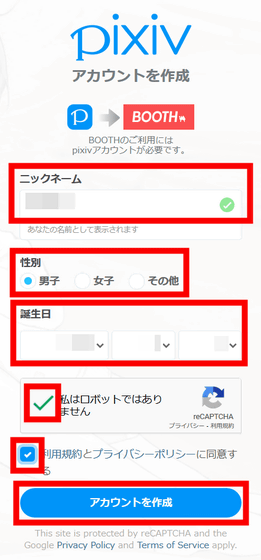 Select 'Save File' and click 'OK' to start downloading.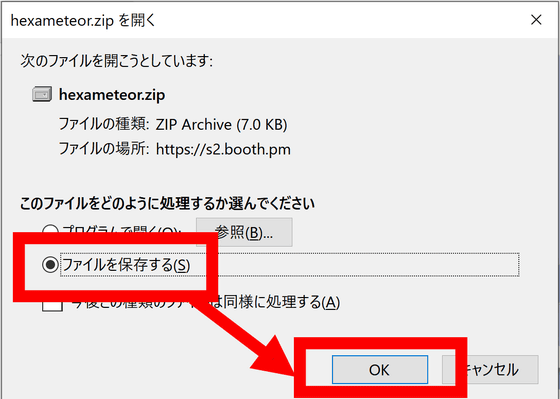 The ZIP file will be downloaded, so open the file using
decompression software.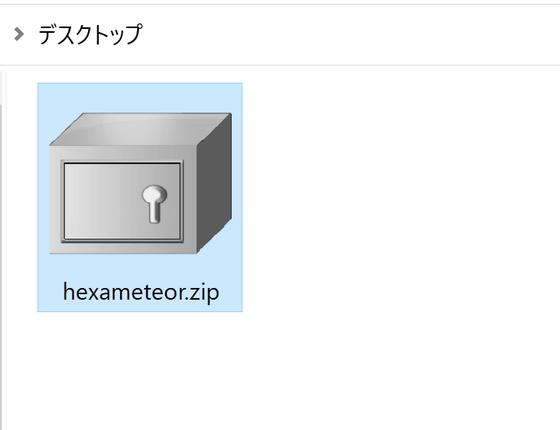 The file contains the font file and text about the terms of use. Double-click the font file to install the font.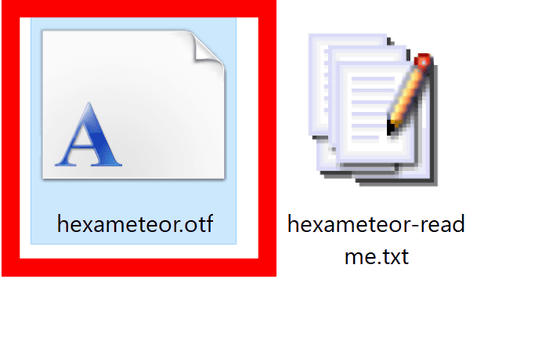 The font viewer will open, so click 'Install' to complete.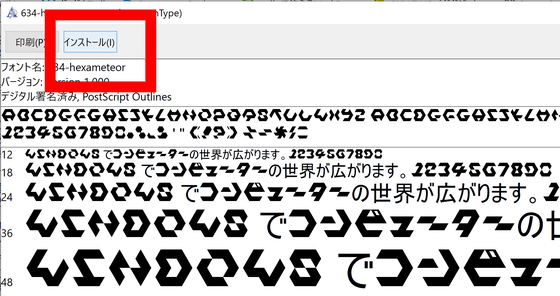 When I displayed the list of fonts, the font '634-hexameteor' was added.




Hexameteo can use 145 characters, including katakana, alphabets (uppercase only), and symbols such as parentheses and long vowels.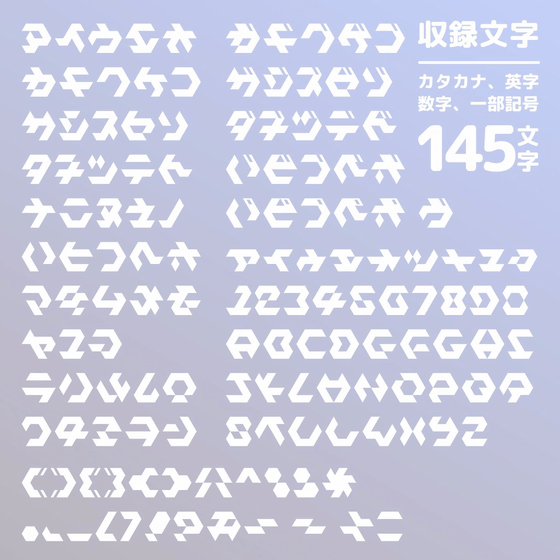 I entered the 'GIGAZINE' logo and the number '(2021,06)'. The alphabet is designed so that each letter looks like an icon, and depending on how you combine it, you can create a logo design. Also, not only letters and numbers but also parentheses, dots, asterisks, etc. are full of digital feeling, so you can create an atmosphere just by arranging them not only as letters but also as decorations.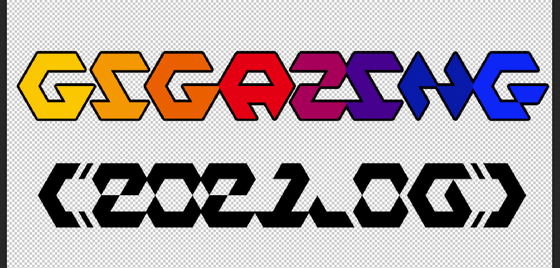 Also, it looked like a different world language, so when I used it as a witch's line, it really looked like that.