It turns out that Fortnite and PUBG MOBILE cheat tool developers were getting sales of 8.5 billion yen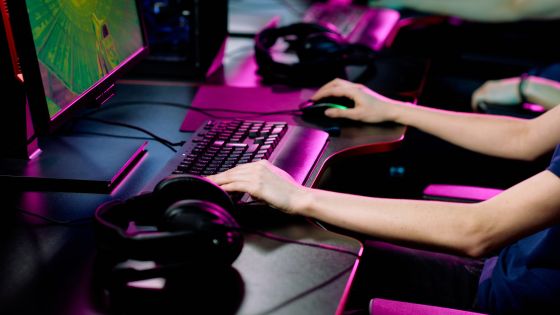 Cheating in online games is an annoying problem for game developers, as it can cause game imbalances and users to leave, and there are
various ways
to deal
with cheating tools. Meanwhile, tech media
Motherboard
has contacted a former representative of Cheat Ninja, which distributes cheat tools for various online games, and reports on cheat tool sales and crackdowns.
Inside The'World's Largest' Video Game Cheating Empire
https://www.vice.com/en/article/93ywj3/inside-the-worlds-largest-video-game-cheating-empire


Motherboard has contacted the developer of a cheat tool called Catfish. Catfish said, '
PUBG MOBILE
', '
Fortnight
', '
Call of Duty mobile
developers cheat tool that can be used in smartphone game app, such as' is a sales site of these cheat tool
'(web archive) Cheat Ninja
of' The person who also managed it.
According to Motherboard, Mr. Catfish has been selling cheat tools with functions such as perspective and auto aim in China immediately after the release of PUBG MOBILE, and it will cost tens of thousands of yuan (hundreds of thousands of yen) in less than a week from the start of sales. He said he earned. After that, as a result of continuing to sell cheat tools while sneaking through cheat measures by the PUBG MOBILE development team, we were able to earn monthly sales of 400,000 dollars (about 44 million yen) at the end of 2019.
After that, in addition to PUBG MOBILE, Catfish also developed cheat tools for Fortnite and Call of Duty Mobile. We have opened Cheat Ninja to sell these cheat tools and have succeeded in acquiring new customers not only in China but also in countries such as India, Kuwait, United Arab Emirates, Saudi Arabia and Egypt.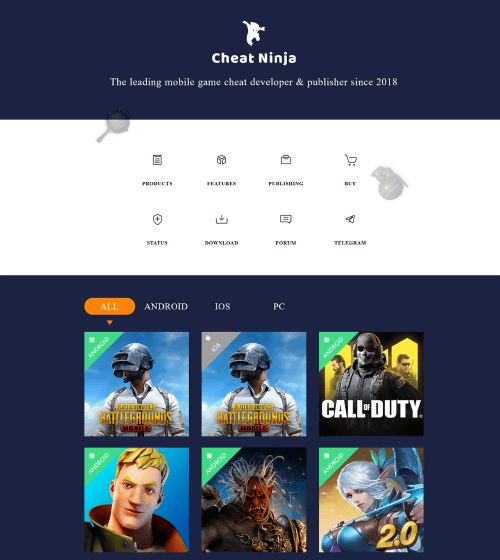 However, in 2020, PUBG MOBILE distributor
Tencent
and the Chinese police will begin to crack down on cheat tool developers. And in January 2021, police arrested Wang and Hee, who were developing cheat tools with Catfish.
According to Chinese police, Cheat Ninja earned $ 77 million from selling cheat tools. In addition, although Wang's main business had a monthly salary of $ 462 (about 50,000 yen), he said that it was a luxury car worth a total of about $ 3 million (about 330 million yen) including Ferrari and Lamborghini. I had Bitcoin worth 4 million dollars (about 440 million yen).
When Mr. Wang and Mr. Hee were arrested, Mr. Catfish said he noticed that an investigator from the authorities was confused in the Cheat Ninja forum. Catfish closed Cheat Ninja after reviewing all past remark logs. In addition, it destroyed the SSD where the data related to the cheat tool was stored.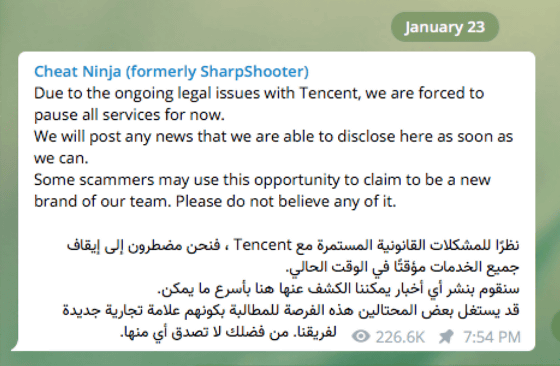 'I'm not going to make money with cheat tools anymore,' Catfish told Motherboard. 'It's very stressful to fight police, scammers, crackers, competing developers, and daily updated anti-cheat tools.' He says. At the time of writing the article, Mr. Catfish was wanted by the police.

in Game, Posted by log1o_hf