Finally, a PC game that fully supports the PS5 DualSense controller has arrived
The PlayStation 5
's accessory controller '
DualSense
', which appeared in November 2020,
has 'Adaptive Trigger
' whose weight changes according to the situation and
'Haptic Feedback
' which allows you to experience a realistic tactile sensation in order to enhance the immersive feeling. The function of is installed. The PC version of the shooting game '
Metro Exodus' has supported such various functions of DualSense.
Metro Exodus | PC PATCH NOTES
https://www.metrothegame.com/news/patch-notes-pc-hotfix/
Metro Exodus is the first PC game to utilise PS5's DualSense features | VGC
https://www.videogameschronicle.com/news/metro-exodus-is-the-first-pc-game-to-utilise-ps5s-dualsense-features/
Features such as adaptive triggers and haptic feedback built into DualSense make it possible to reproduce the tactile sensation according to situations such as 'feeling when pulling a rope', 'feeling when a zipper is caught', and 'reaction when firing a bullet'. You can check the reviews that actually tried using DualSense in the following article.
Review of actually playing 'PlayStation 5', enjoy the beautiful graphics of 4K HDR & the realistic vibration of Dual Sense --GIGAZINE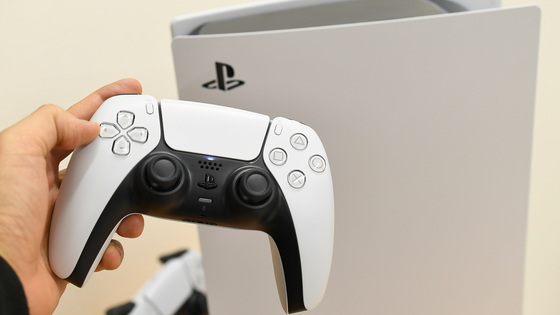 Attempts to use DualSense as a controller for PC games have been made since the launch of PlayStation 5, and Steam has been supporting some DualSense features since November 2020. However, support for functions such as adaptive trigger and haptic feedback has not been realized, and PlayStation 5 has been indispensable to enjoy these functions.


How to connect a PS5 controller to a PC and play Steam games --GIGAZINE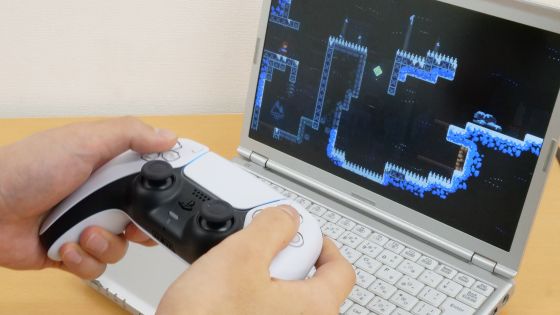 Meanwhile, an update to 'Added PlayStation 5 DualSense Controller support' was delivered on May 21, 2021 to the PC version of Metro Exodus.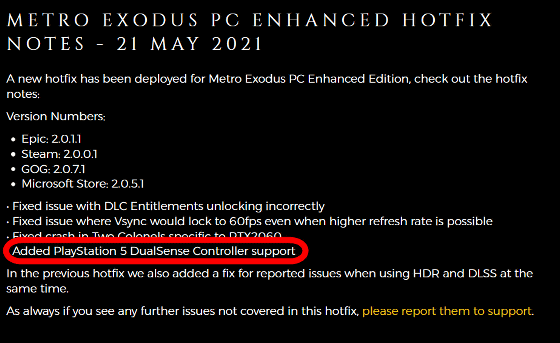 Andy Robinson, editor-in-chief of the game-related media VGC , tweeted that DualSense's adaptive triggers actually work on the PC version of Metro Exodus. If you check the movie embedded in the tweet, you can see that the weight of the adaptive trigger fluctuates according to the shooting in the game.

PS5's DualSense is now fully functional on PC, via Metro Exodus' latest update. Pic.twitter.com/97yVVYYIJy

— Andy Robinson (@AndyPlaytonic) May 22, 2021


As mentioned above, attempts to make DualSense available for PC games have been actively made by game distribution platforms and game developers, but Sony has not announced official support for DualSense PC games. However, IT news site Tom's Hardware said, 'Sony is releasing first party titles such as Horizon Zero Dawn and Days Gone for PC one after another. Therefore, DualSense will soon be compatible with PC. I think that is the case, 'he said, and he is looking forward to the realization of official support by Sony.