Twitch adds 'Swimsuit delivery from baths and beaches' to the category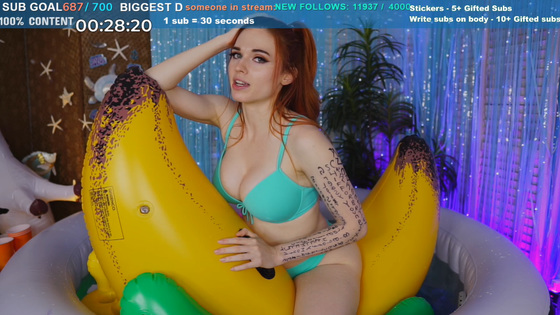 Twitch, a live game distribution platform, has added a new distribution category called 'Pools, Hot Tubs, and Beaches ' after saying that 'Hot Tub Stream' is not a policy violation. We announced that we have added it.

Let's Talk About Hot Tub Streams | Twitch Blog

https://blog.twitch.tv/en/2021/05/21/lets-talk-about-hot-tub-streams/
Twitch launches a dedicated'hot tubs' category after advertiser pushback --The Verge
https://www.theverge.com/2021/5/21/22447898/twitch-hot-tub-category-launches-amouranth-advertising
Twitch has set standards in community guidelines
for the distribution of sexual content: 'Nude expression and pornography, sexual activity and content such as sexual activity or sexual activity, content and behavior related to adult services are prohibited. It is clearly stated. In the past, there were cases where a distributor wearing a sexy cosplay costume was suspended by Twitch.
A commentator who cosplayed as 'Chun-Li' of Street Fighter II on Twitch is suspended from delivery as 'too sexual' --GIGAZINE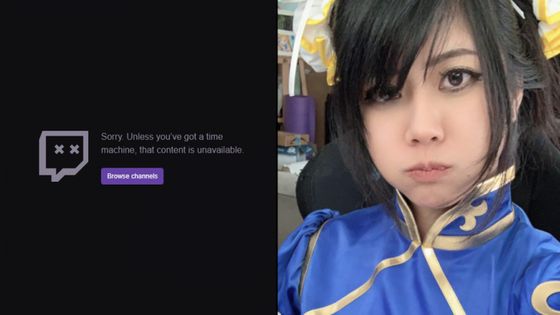 Community guidelines prohibit copying nipples and indicate that skimpy clothing may also be subject to disposal, while swimwear is allowed in pools, baths, beaches, etc. Has been done. For this reason, distributors who wear skimpy clothes and distribute chats were doing sexy distribution in the form of 'delivering in swimsuits from the bath or pool', which is exactly the loophole of the rules.
Meanwhile, Amouranth, a popular broadcaster who usually broadcasts live in skimpy clothes, tweeted that 'Twitch has stopped advertising on my channel indefinitely.' He expressed strong resentment that all advertising revenue was confiscated without prior warning, despite not violating community guidelines.
Yesterday I was informed that Twitch has Indefinitely Suspended Advertising on my channel

Twitch didn't reach out in any way whatsoever. I had to initiate the conversation after noticing, without any prior warning, all the ads revenue had disappeared from my Channel Analytics

— Amouranth (@Amouranth) May 18, 2021


In addition, Mr. Amouranth's delivery is like this.


Twitch issued a statement on May 21, 2021 on Amouranth's issue. 'Prohibiting all content that may be considered to suggest sexual content puts far more restrictions on currently allowed games and premium content,' he said. He said that content that suggests specific content does not violate the policy.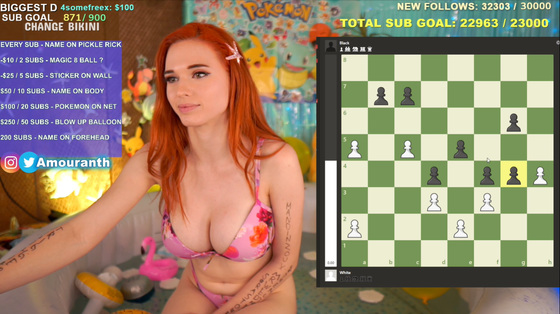 And Twitch said that although it was suspending ads for distributors flagged by filtering, it had to be warned before the suspension was done, and that it stopped ads without warning. I admitted that it was a mistake.

Twitch pointed out that it was a problem that chat distribution was only in the category 'Just Chutting (chat only)' and it was not possible to distinguish between chat distribution by swimsuit and normal chat distribution, and the category 'Pools, Hot Tubs, and Beaches' Announced that it was added. From now on, if you want to deliver in swimwear from the pool or bath, you need to select the category 'Pools, Hot Tubs, and Beaches'.

However, Twitch states that this category addition is just a short-term solution, not a long-term one. It also suggests that the policy on sexual content may be revised.