Facebook app flooded with 1-star reviews due to poor Palestinian response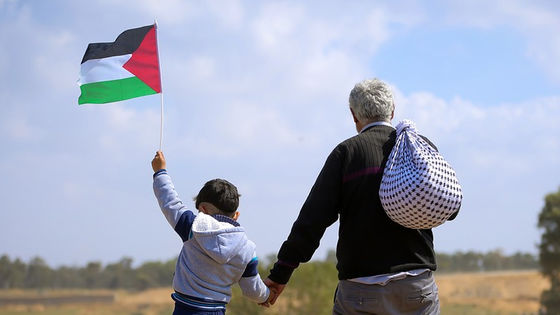 The App Store and Google Play are seeing an increase in 1-star reviews for Facebook apps, pushing down their scores. According to NBC, one of the three largest networks in the United States, this is the result of 'protests' against Facebook's long-standing deletion of pro-Palestinian accounts and posts amid deepening conflict between Israel and Palestine. is.

Pro-Palestinian activists target Facebook with 1-star app store reviews

https://www.nbcnews.com/tech/social-media/pro-palestinian-activists-target-facebook-1-star-app-store-reviews-n1268258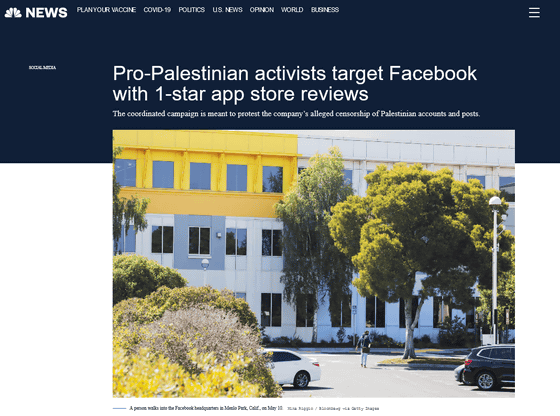 Facebook reportedly hit with campaign by pro-Palestinian activists leaving 1-star app store ratings --The Verge

https://www.theverge.com/2021/5/23/22450319/facebook-campaign-pro-palestine-activists-1-star-app-store-ratings-apple-google
Instagram and Twitter have also pointed out that Palestinian posts have been censored and deleted.
Instagram and Twitter claim to be 'discriminatory removal'-GIGAZINE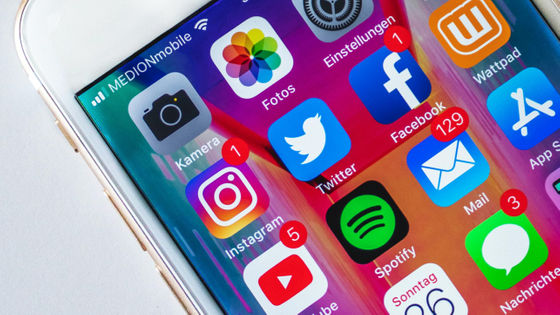 Facebook and Instagram are being protested to give 1 star in app reviews, and the App Store has reported that the review score has dropped to 1.9 at one point. ..

Facebook and Instagram censor and limit posts about Palestine. So, several users have given single star reviews in App Store and Play Store.

As a result of this movement, the average App Store review has fallen to 1.9 ⭐
#GazaUnderAttak pic.twitter.com/ZryVEA4k9I

— ????️ سماء | SKY ???????????? ‍♀️ (@Skkyy__) May 18, 2021


NBC reports that Facebook has classified this case as 'SEV1' as information on the Facebook internal bulletin board. SEV1 is the second highest priority Facebook site event from the top and is used when there is a major problem with your site.

A software engineer said on an internal bulletin board, 'The intensifying conflict between Israel and Palestine has reduced user confidence. Users are angry about responding to this situation. They have been censored, distribution has been restricted, and I feel that it will eventually be silenced. As a result, I have left a one-star review. '

Facebook requested the review to be deleted, but Apple refused to delete it. It is unclear what kind of reaction Google had, and whether there was a reaction in the first place.

Apple and Google did not respond to requests for comment from NBC or news site The Verge on this matter.

Facebook also said, 'We have a dedicated team of Arabic and Hebrew speakers closely monitoring the situation on the ground, removing harmful content and addressing policy errors as quickly as possible. I am. '