Facebook CEO responds to the pursuit that SNS is causing depression in young people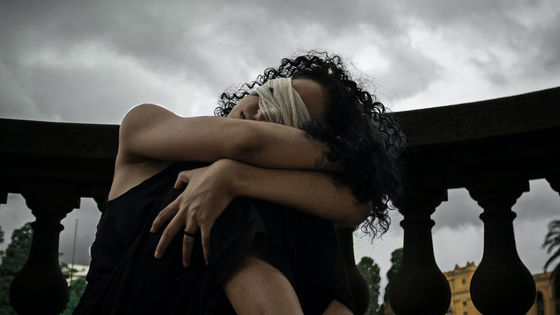 At a hearing in the US Congress in March 2021, Republicans spoke to Facebook CEO Mark Zuckerberg, Twitter CEO Jack Dorsey, and Google CEO Sundar Pichai. In response, he presented statistical data that 'the incidence of depression in teens is increasing.'
National Public Radio (NPR)
reported that lawmakers and researchers said the
increase in depression
in young people was due to the spread of social media and the decline in social media platforms and children's mental health. Zuckerberg responded negatively to this, pursuing whether he admitted the relationship.
Researchers Worry Facebook Is Muddying Platform's Link To Depression: NPR
https://www.npr.org/2021/05/18/990234501/facebook-calls-links-to-depression-inconclusive-these-researchers-disagree
According to data (pdf)
presented by Republican Rep. Cathy McMorris Rogers and others, the incidence of depression in teens increased by 60% between 2009 and 2019.
Another study
shows that between 2009 and 2015, the proportion of girls aged 10-14 years among women taken to emergency rooms for self-harm has tripled.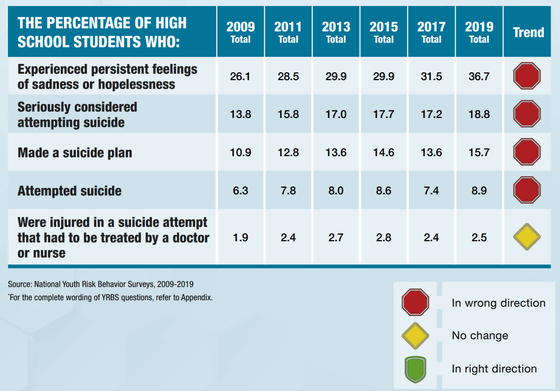 Rogers believes that this youth's increased depression and suicide rates are primarily due to social media. However, when Rogers pursued Facebook CEO Zuckerberg directly, Zuckerberg replied, 'I don't think the research shows a definitive correlation between social media and mental health.'

Zuckerberg told Rogers that he had 'concretely investigated the impact of Facebook's platform on children's mental health,' but refused to share the study, Rogers said. I may have done it, but it lacks transparency. '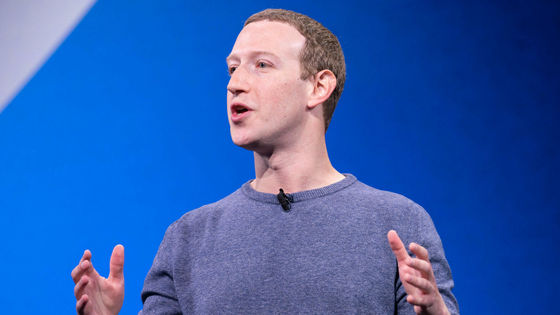 by
Billionaires Success
Regarding the correlation between social media and mental health, Professor Jean Twenge, a psychology researcher at San Diego State University, said, 'The biggest and most important research done by all mental health researchers is a teenager who spends a lot of time on social media. It suggests that young people are more likely to be depressed or unhappy. ' In a 2019
paper
published by Twenge, SNS digital communication causes mood disorders and is more likely to interfere with sleep than older generations.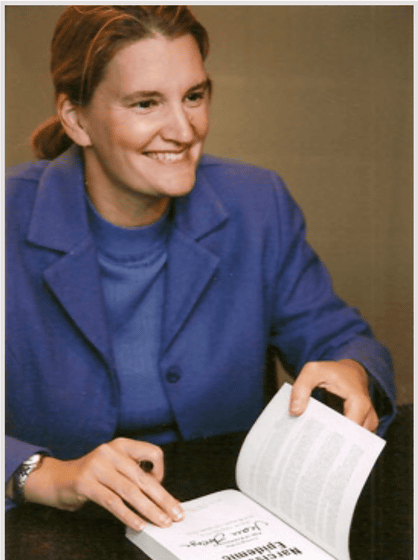 NPR reports that the
US Congress has significantly increased concerns and regulations on social media, with repeated hearings questioning the impact of media and media on children's mental health. According to NPR, after Facebook revealed that it was developing Instagram for children under the age of 13, a group of 44 Attorney Generals worried about the negative impact of social media on children with underdeveloped knowledge and understanding. I am sending a
letter
to Mr. Zuckerberg.
Around the time of the hearing, Facebook is showing a new stance to work on the investigation, such as by interviewing mental health researchers, NPR reports. A similar study also acknowledged a link between social media and the risk of depression, but
announced
that the use of social media benefits brain development for generations aged 9 to 10 years. There are also things. The NPR reiterates the importance of studying the potential dangers of social media and their implications and of the government's commitment to support.