How will the UI design change in 'Android 12'?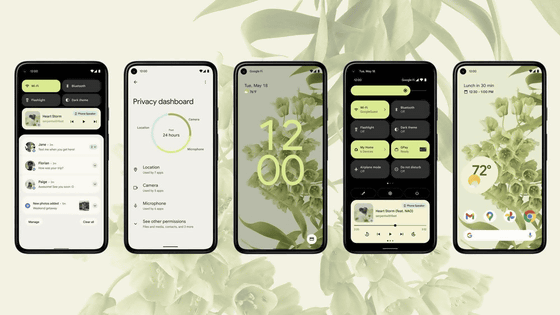 At the online event ' Google I / O 2021 ', Google announced the first beta version of 'Android 12 ', which is a major version of the OS 'Android' for smartphones. Android 12 is even more 'expressive, dynamic, and personal' than previous Androids.

Android 12 Beta: Designed for you

https://blog.google/products/android/android-12-beta/
With Android 12, custom color palettes and redesigned widgets will allow smartphones to be fully optimized for each user. For example, if you use Color Extraction to select a wallpaper, the system will automatically determine 'which colors dominate, which colors are complementary, and which colors look good', and lock screens and widgets, Apply the best colors for the entire OS, such as notification shades.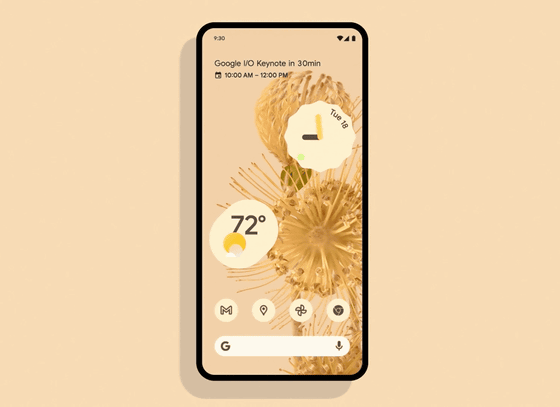 In addition, the underlying system has been rebuilt to make the user experience fluid and efficient. Tap, swipe, and scroll movements have also been improved, making it possible to 'feel a lively movement.'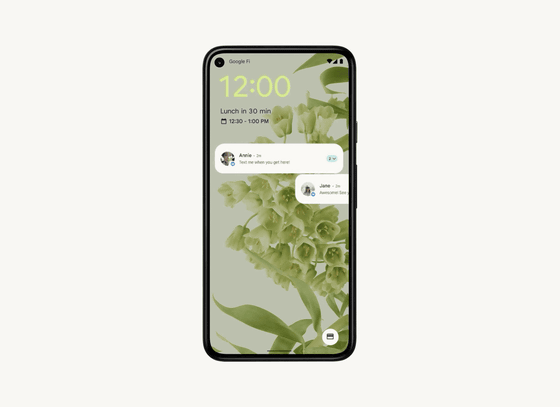 Notification shades now allow you to see app notifications at a glance, whether you're 'currently open' or 'what you're looking at.'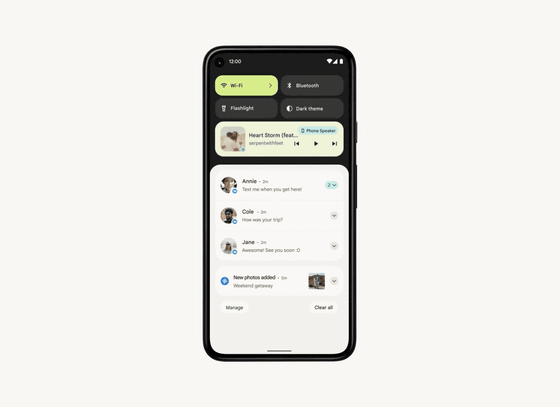 In addition to the conventional 'Wi-Fi' and 'Airplane mode', quick settings such as 'Google Home' control, 'Google Pay', and dark theme on / off have been added to control the entire OS. It is now possible.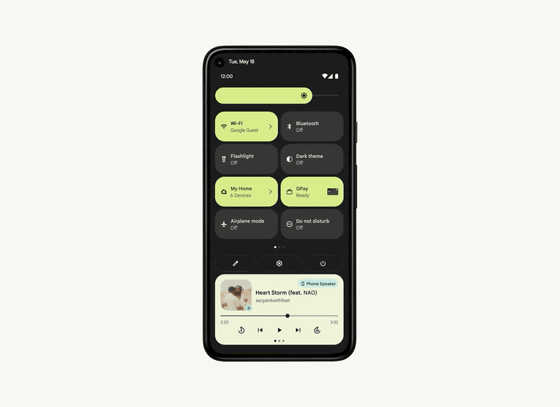 Android 12 also has security improvements, including new features that make apps accessing data more transparent. The new privacy dashboard allows you to view app permission settings, accessed data, etc. all at once.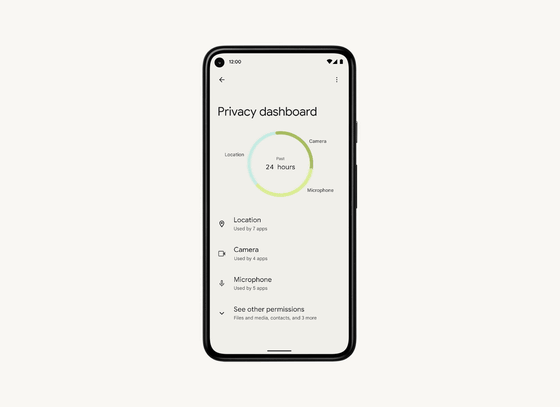 In addition, a new indicator has been added to let you know that the app is accessing the camera or microphone. This is consistent with the
February 2021 leak information.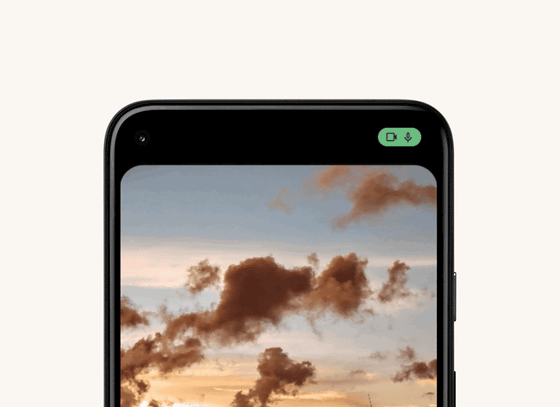 Whether to allow or block access to the camera and microphone can be quickly toggled with the quick settings toggle switch.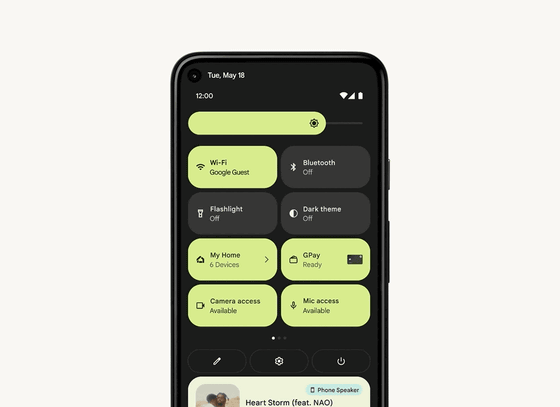 In addition, many functions are scheduled to appear in the latter half of 2021.